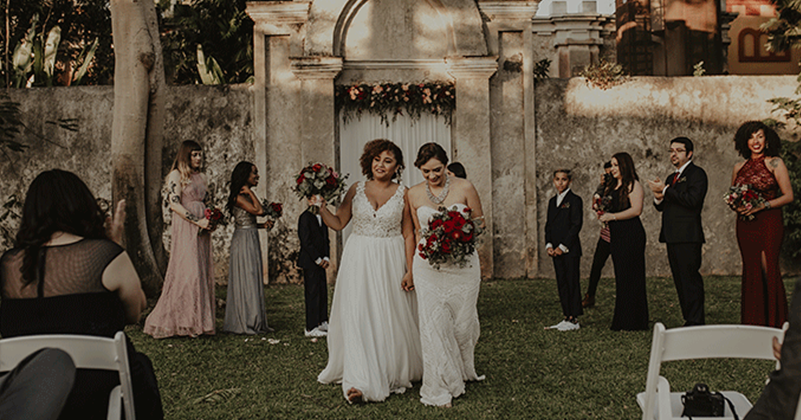 Get married in Yucatan! Know about the approval of same-sex marriage🌈
Love without conditions triumphed in Yucatan this August 25, 2021, the day on which the Yucatan State Congress approved equal marriage, a decision that has been long-awaited by Yucatecans and all LGBTTIQ+ couples around the world who are choosing Yucatan as a destination to celebrate their love. 
The journey to this reform has not been easy, as this initiative had already been put on the congressional table on several occasions with negative results, and it is only now that fortunately Yucatan is painting itself in colors and opening the doors to LGBTTIQ+ weddings.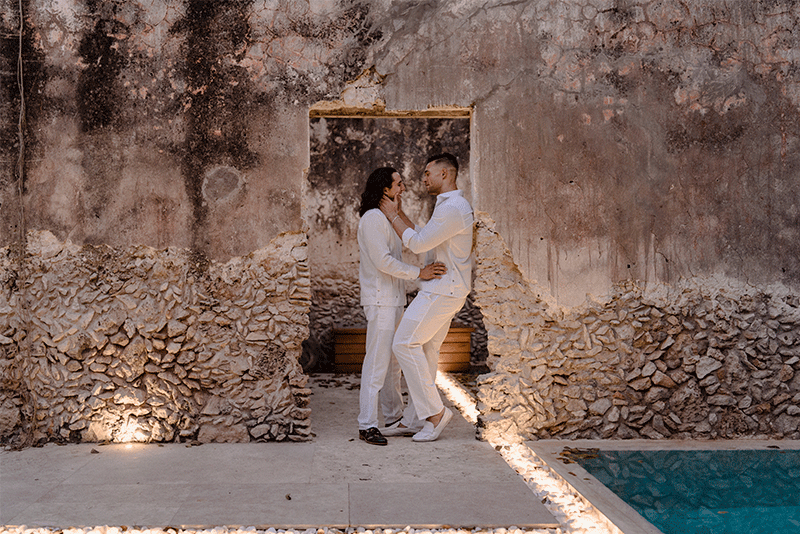 A decision made by love 
In a four-hour long session, the members of the Yucatan Congress voted to modify Article 94 of the State Constitution to redefine the terms: instead of being exclusive between a man and a woman, marriage is now considered "the free and voluntary legal union of two persons with equal rights, duties, and obligations".
Now, in addition to offering a paradisiacal destination with unforgettable venues, our state will be able to allow all members of the community the opportunity to seal their love legally. 
When will egalitarian marriages be celebrated in Yucatan?
As of March 4, 2022, couples from the community will be able to say "Yes I accept" and unite in legal marriage before the Yucatan Civil Registry.
What do you need to know to get married in Yucatan?
The approval of this bill will mean a radical change in the process of equal marriage, since it was not legally recognized, couples from the community who wished to marry in Yucatan had to seek legal protection to have their rights as married couples. 
This paperwork used to require a lot of time and monetary resources, so it was often not possible for all couples; however, this new initiative opens a window for couples from all over the state and other parts of the world to say "Yes, I do" in Yucatan.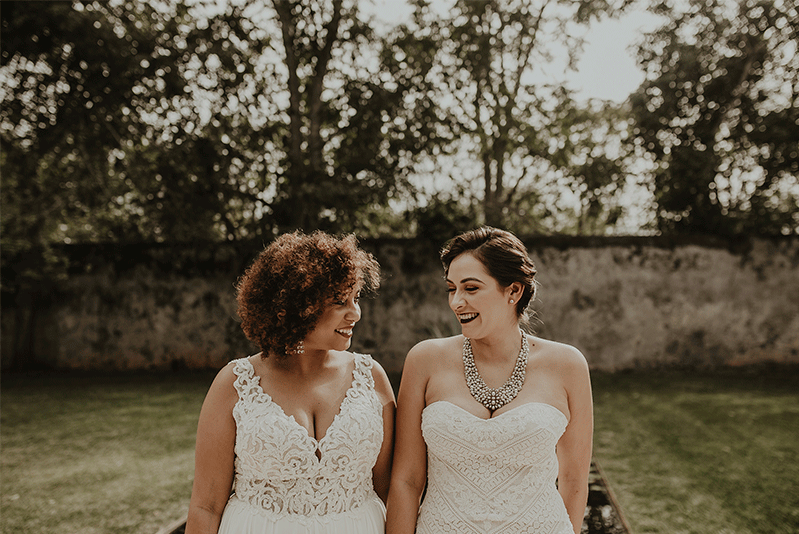 The process will be as simple as the one for a straight couple, in which all you have to do is comply with the requirements imposed by the Civil Registry Office, which you can find in our ebook of  "requirements for legal marriages in Yucatán".
At the moment, it is still not known when this initiative will be published to start operating, although the news is a breath of fresh air for the entire LGBTTIQ+ community, we are still waiting for it to enter into force. 
Can you imagine your wedding in Yucatán? We share with you some of our favorite LGBTTIQ+ weddings to inspire you and celebrate love. 
Arturo & Rob: a wedding with lots of style 
Love has no gender and knows no borders, and Arturo and Rob are the perfect proof that when someone is for you, no matter the reason, the time, or the place of origin: love is love.
This Mexican-American couple fell in love with the richness of the state and decided to have a destination wedding in Yucatan. Choosing the Chablé Resort, a worthy location to celebrate their love, Arturo and Rob had an elegant wedding enjoying every moment and detail that this place offered to them and their guests. With a friend of the couple officiating the wedding, Arturo and Rob pronounced the long-awaited "I do". They sealed their love with a kiss and became husband and husband who would share their life from that moment on. 
We share with you the most important moments of this love story: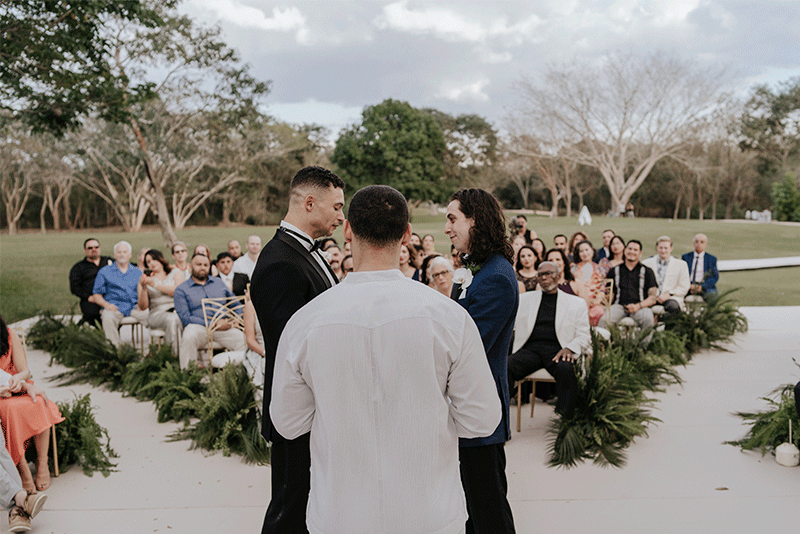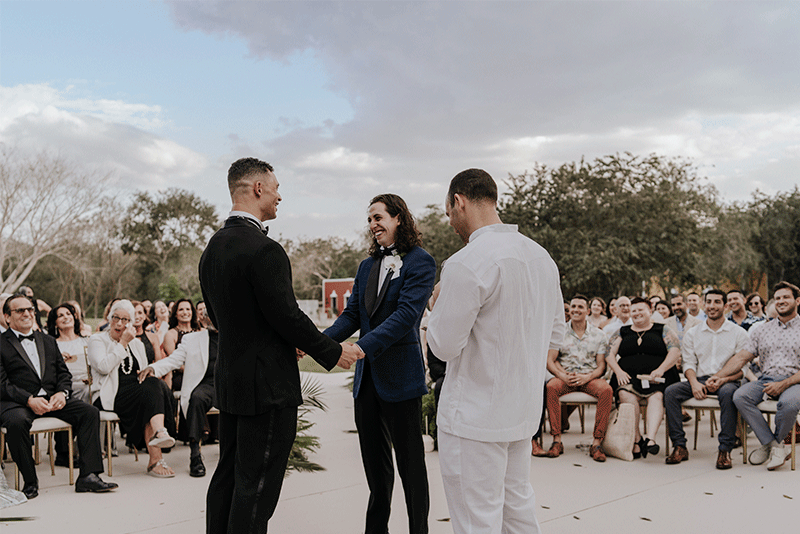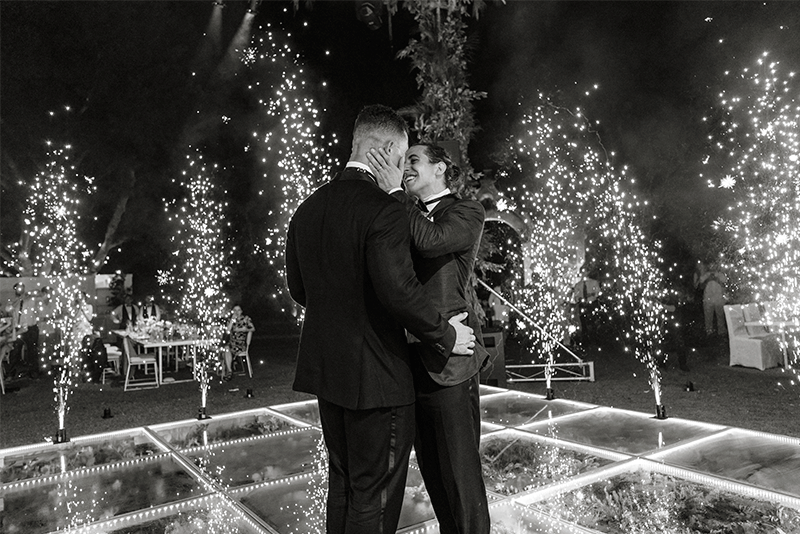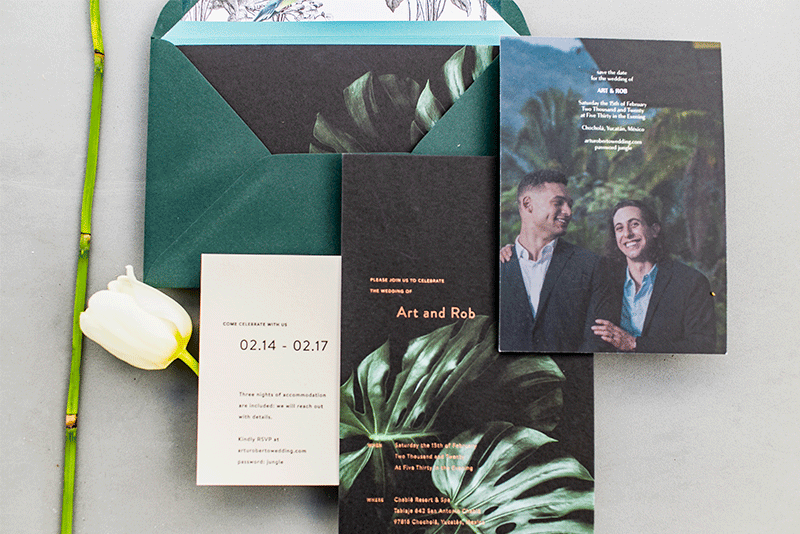 Ronna & Ali: An eternal promise
It is said that when you are in love your eyes can't lie and that's what happened from the first moment we met this beautiful couple: Ronna and Ali. Two women who proudly celebrated their marriage in a destination like Yucatan.
This American couple chose one of the most requested haciendas by brides and grooms from all over the world as the ideal location to seal their love forever: Hacienda Sac Chich.
With romantic details and emotional moments with their family, Ronna and Ali had a wedding full of love and warmth. Starting with the ceremony officiated by one of their friends, something that brought tears to the eyes of the guests was when the children of both brides came to give them their rings. We are sure that the love that was sealed at that moment will continue for a long time to come.
We share with you the most emotional moments of this celebration of love: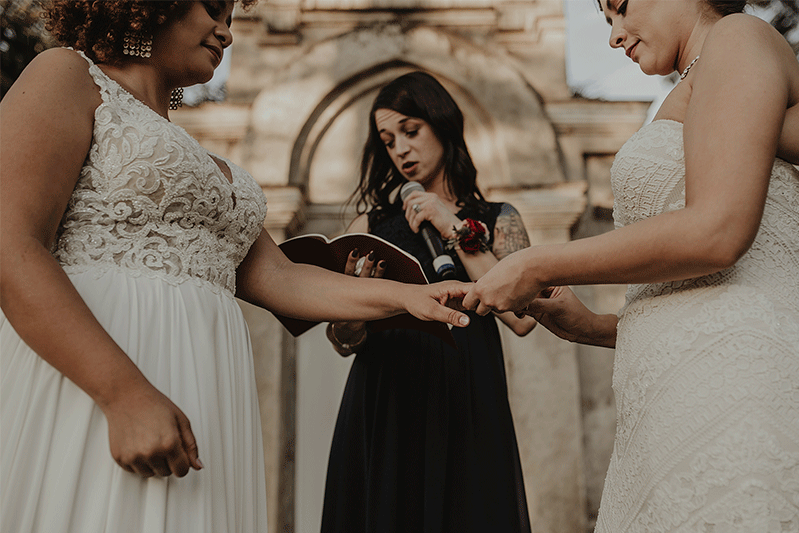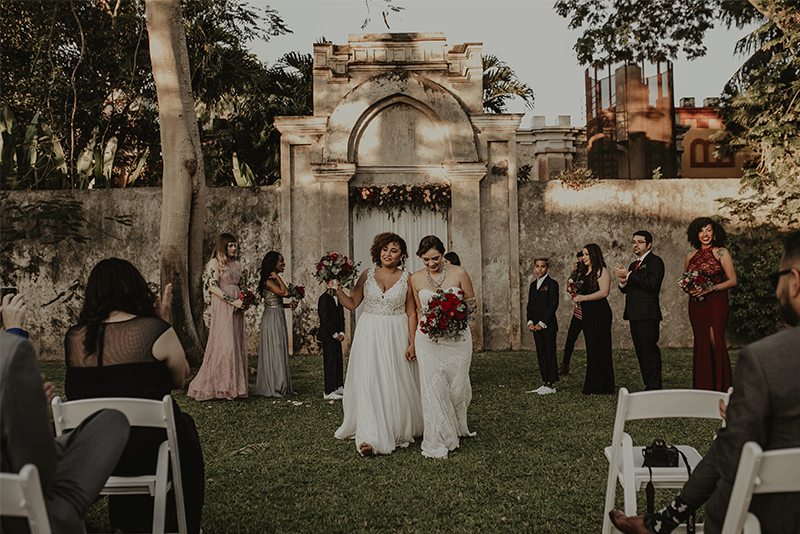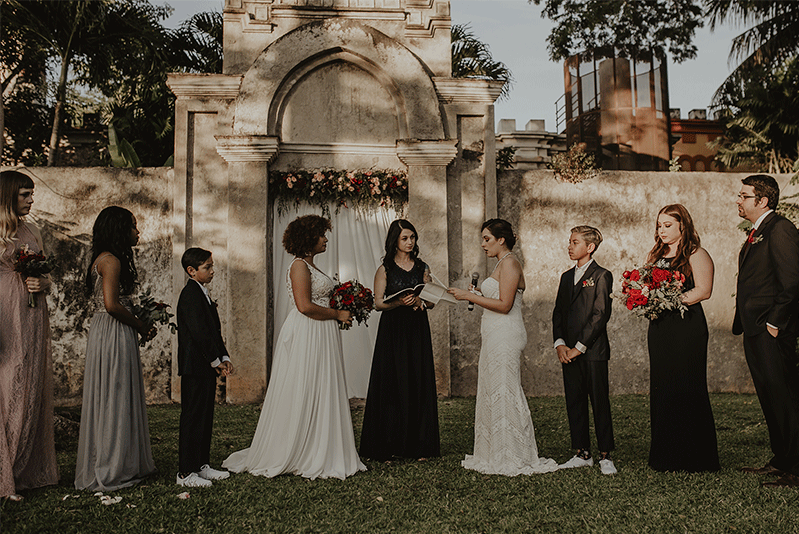 With a lot of joy and emotion, we congratulate all the couples of the LGBTTIQ+ community with the assurance that in the state of Yucatan they can now celebrate their weddings with pride and legally seal their love.