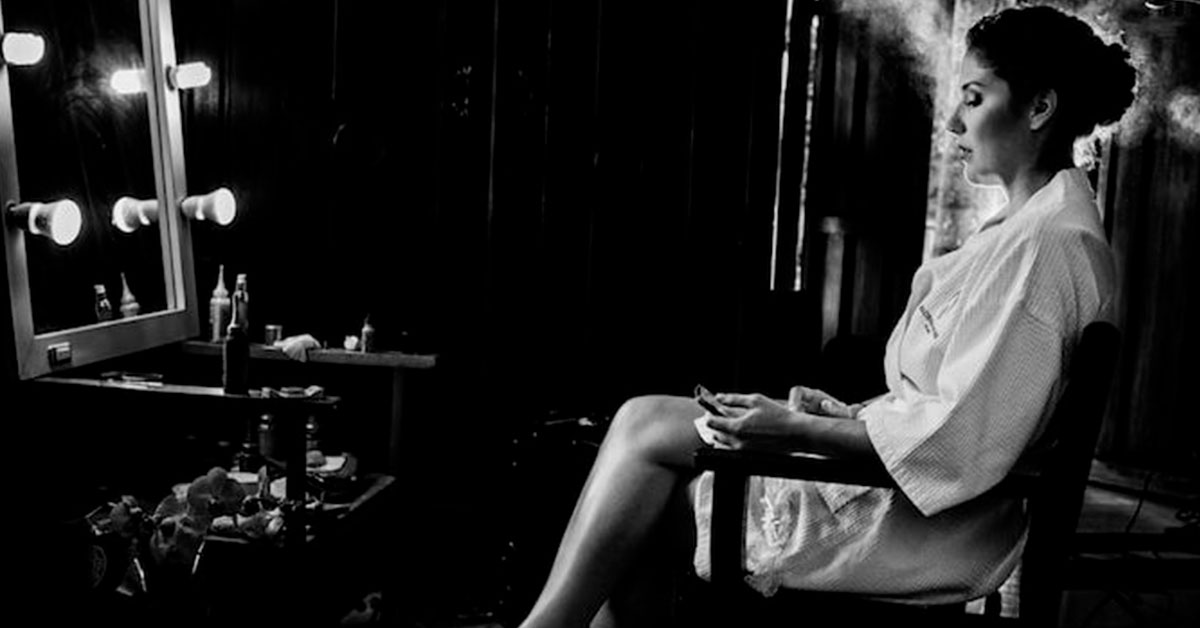 FOR BRIDES – 💅🏼 Beauty Salons in Mérida
In Merida there are a lot of beauty salons that offer hair and makeup services for brides, but really which are the beauty salons in Merida that brides choose for the excellent service they offer, here we tell you.
Which are the beauty salons in Merida that destination brides choose to achieve a

beautiful wedding hair?
Where are these salons or beauty studios located?
All of our brides always ask us to recommend quality hair salons in Merida. Without a doubt there are many options in terms of cost, location, services offered, etc. That is why we have created a list of the makeup artists and stylists that brides almost always choose, why? Because they love their work.
In the following image you can see our selection of makeup artists and stylists for weddings: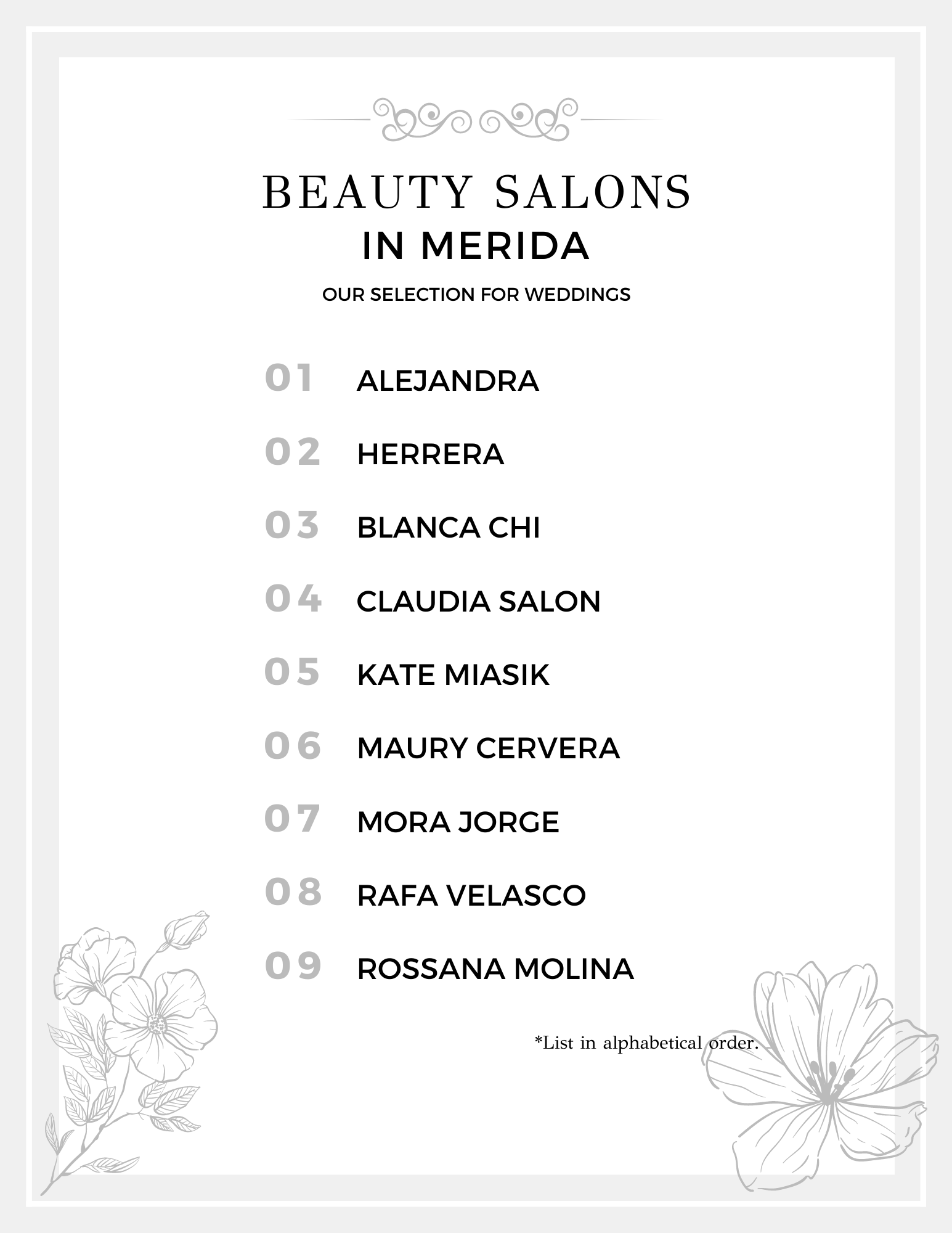 All the artists listed above are people who have the experience in the field and show it with their work, all brides are always delighted with the work of each one! And not to mention the bridesmaids or moms, who also ask them to do their hair, they love it!
One of the biggest advantages is that, if you are getting married in a hacienda outside of Mérida, they have the option of going there – a relief – to do make-up, wedding guest hairstyles and do the hair of all those who want to be done by them and look spectacular.
We share with you the location of their studios and salons in Merida:
Alejandra Herrera
Calle 15 #365 x 52 Residencial Pensiones, 97217 Mérida Yucatán
Blanca Chi
Calle 1c #280 x 40 y 38 Campestre, 97120 Mérida Yucatán
Claudia Salon
Plaza Sermar en la calle 32 (Av. Andres Garcia Lavin) x 53 y 55 Villas la Hacienda, 97119 Mérida Yucatán
Kate Miasik
Calle 27 #75 x 12 y 14 Colonia México, 97125 Mérida Yucatán
Maury Cervera
Calle 20 #140 x 19 y 23 diag. Fracc. Poligono 108 Itzimna, 97143 Mérida Yucatán
Mora Jorge
Calle 49 #264 x 34 y 36 San Ramon Nte, 97117 Mérida Yucatán
Rafa Velasco
Calle 7 #236 x Prol. de Montejo y 36 Campestre, 97120 Mérida Yucatán
Rossana Molina
Calle 62 x av. Colon edificio Luisa Emilia Dpto 3 Centro, 97000 Mérida Yucatán
Now that you know a little more about these artists we invite you to visit their web pages, learn more about their work, find out more about their tips for hairstyles in Yucatan and even beach wedding hair ideas. Your wedding day is one of the most important days of your life, so you should enjoy it 100%.
Our tip: It's not only about having a makeup and hairstyle that fascinates you, it should also last all night long to look flawless and radiant in all the pictures, unless you decide to break the protocol and do something creative and risky with your wedding dress.
Share this blog on all your social networks, leave us your comments and your Twitter account to stay in touch.
Do you want to know more about TIPS for your wedding in Yucatan?

We are YUCATANLOVE, Wedding Planners in Mérida

, ask us.