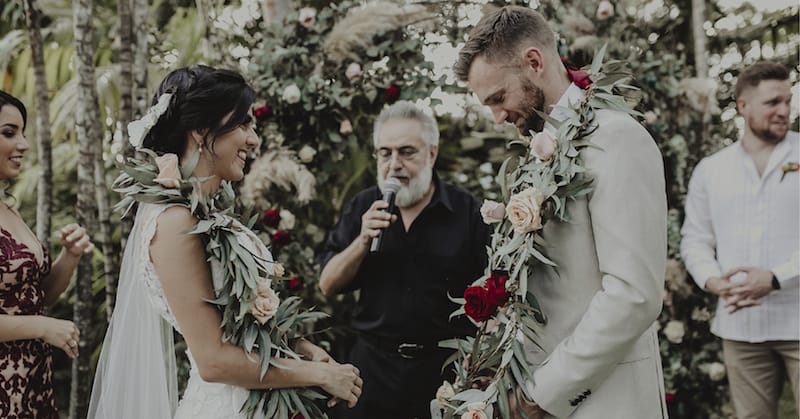 Destination Wedding at Hacienda Sac Chich 🏅 Clarissa & Murray
She is from Veracruz and he is American but they decided to have their Destination Wedding at Hacienda Sac Chich in Mérida. They arrived several days earlier with their families and when the morning of the wedding arrived, each party gathered their own, the bride with her bridesmaids and the groom with his groomsmen, to dress up in "Casa Sisal", unique space within the Hacienda.
A fun getting ready for a destination wedding
The men had lots of fun by the pool. The girls enjoyed some time in the bedroom toasting and laughing. The bride-to-be was in a beautiful mermaid-cut dress with lace that went perfectly with her body, the groom opts to wear a beige suit that matched his bride outfit perfectly. The couple left us breathless with their eyes full of love and joy.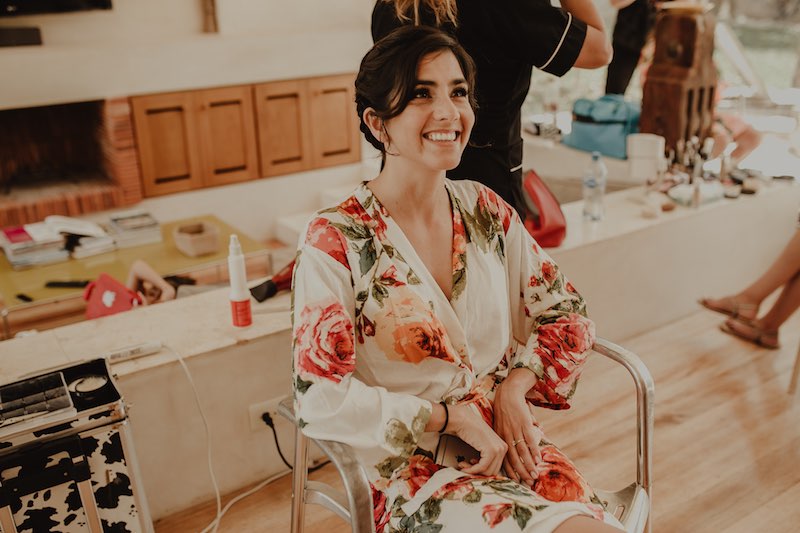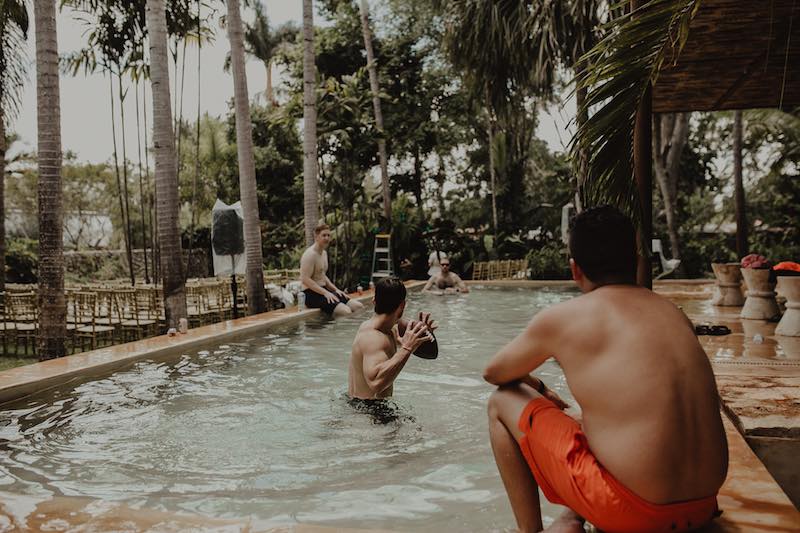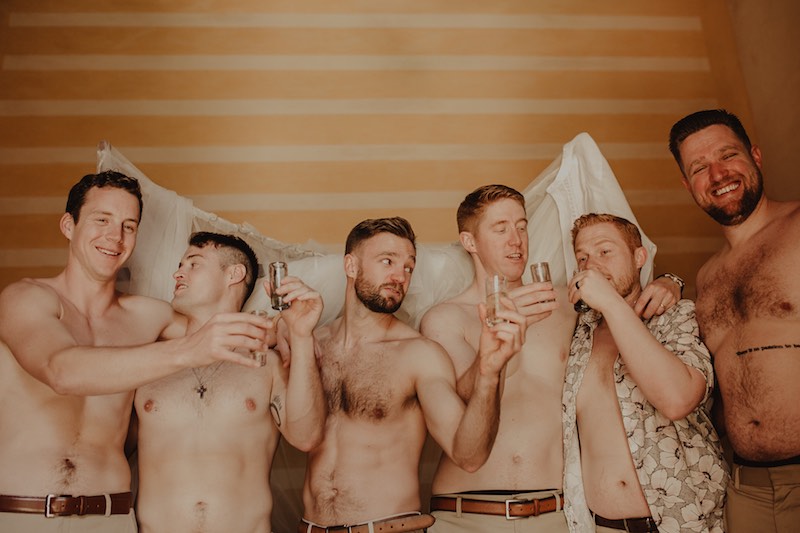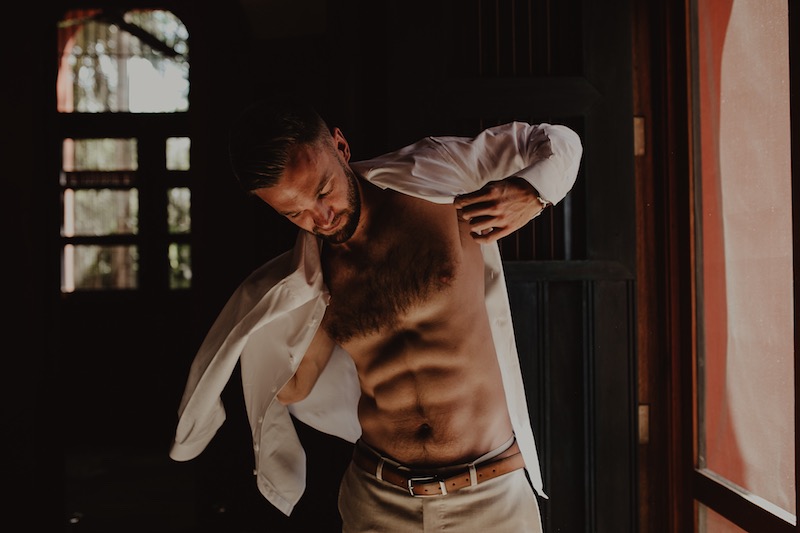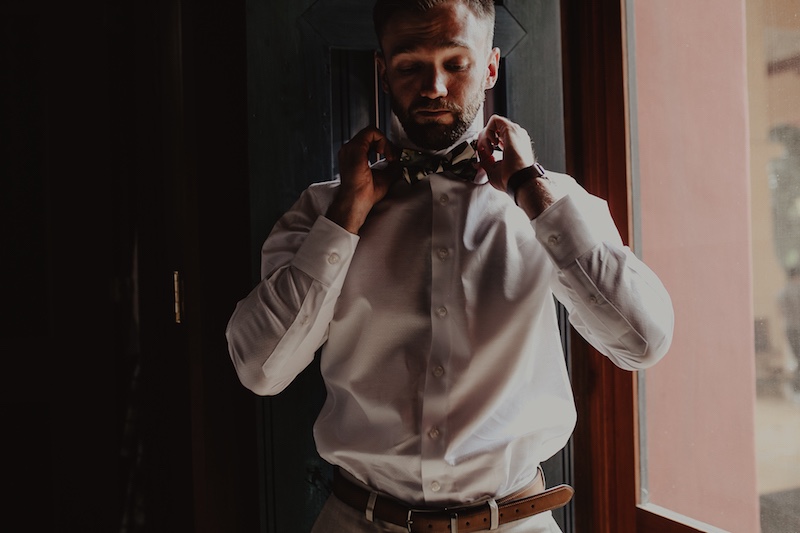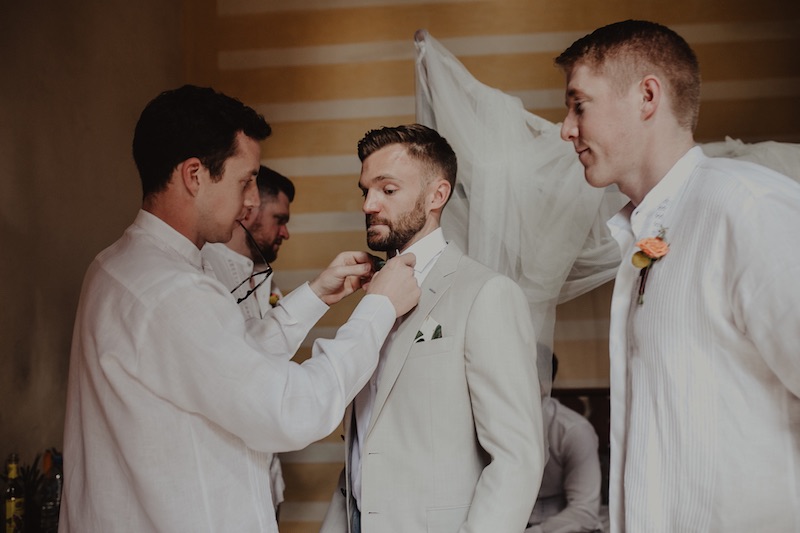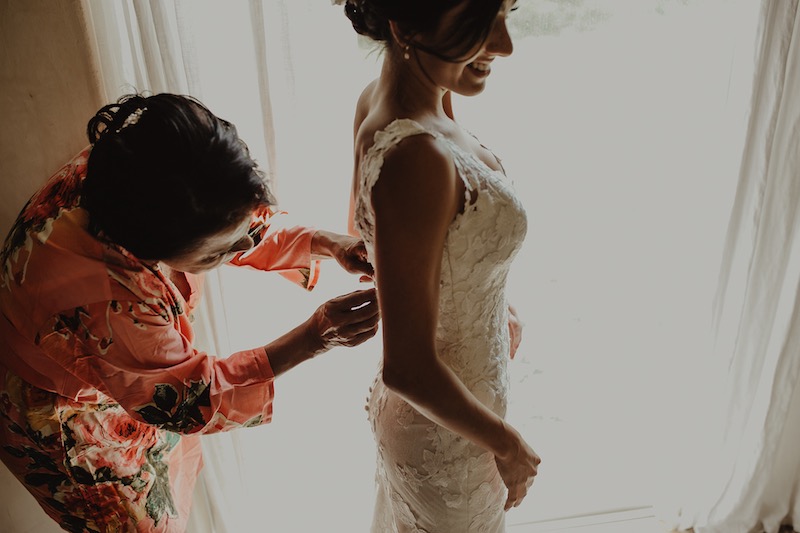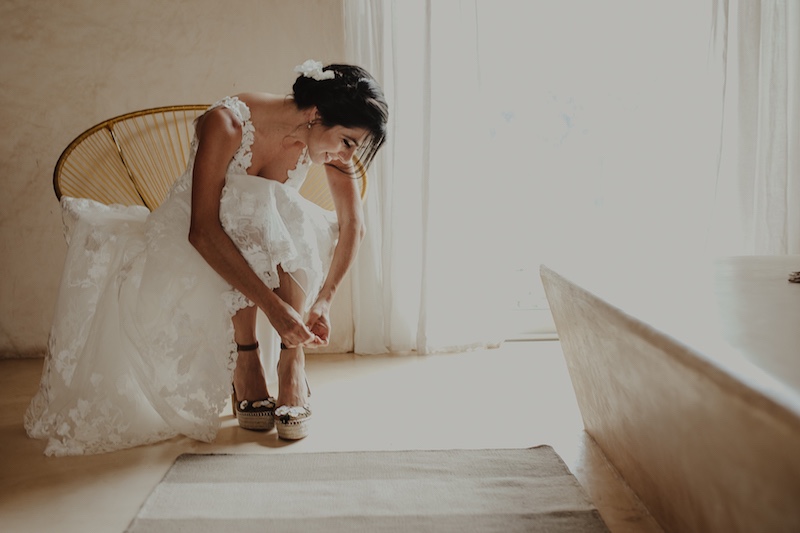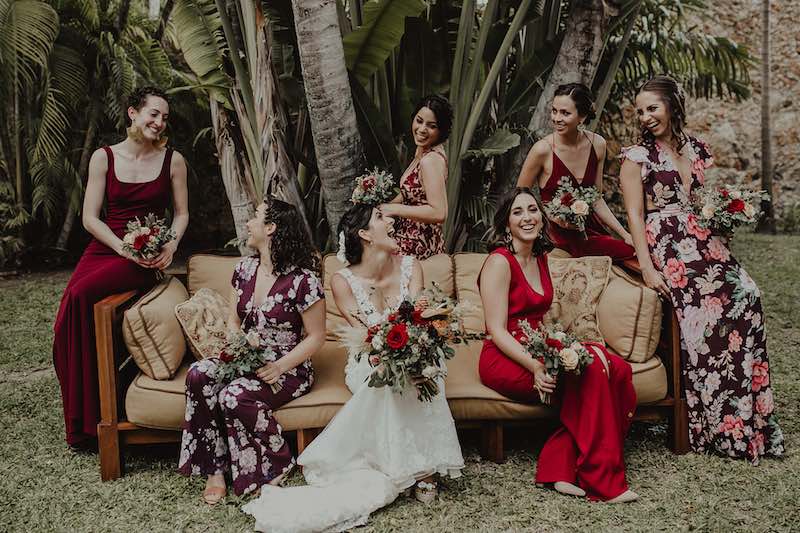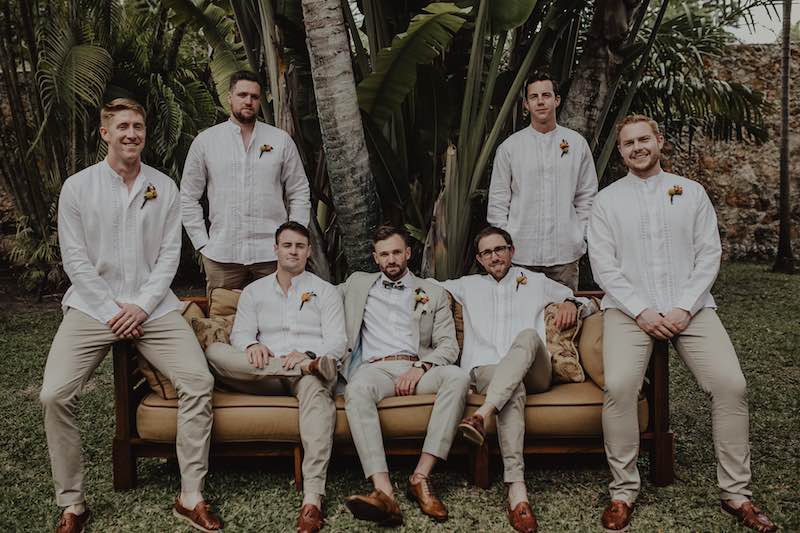 Destination wedding ceremony at Hacienda Sac Chich
Weddings are always a reflection of the bride and groom's personality. So a fun wedding isn't really planned, it happens. Clarissa and Murray prepared unforgettable details for their union, on April 21, 2018, but their friendly personality and contagious joy were what made their wedding truly wonderful. 
For their union, they planned a symbolic ceremony. Through a ribbon made of foliage and flowers, the presence of family and friends, and the approval of a minister, they sealed their commitment to always be there for each other. The moment was as emotional as it was joyful.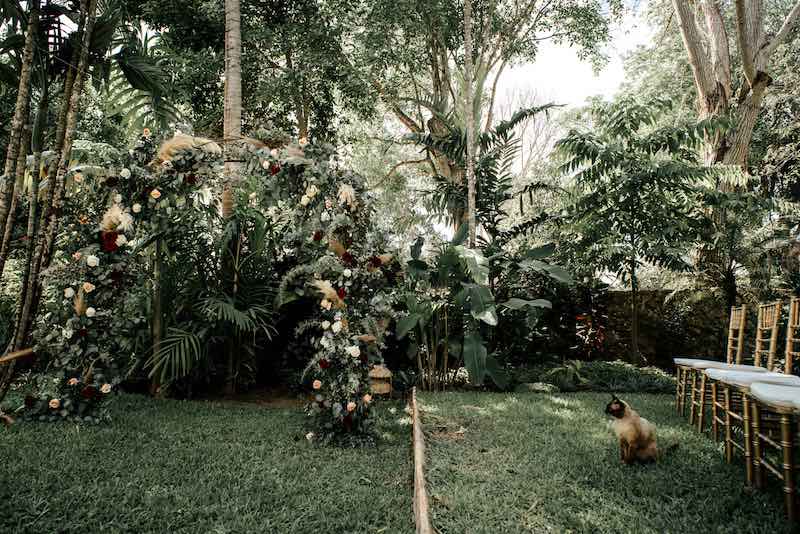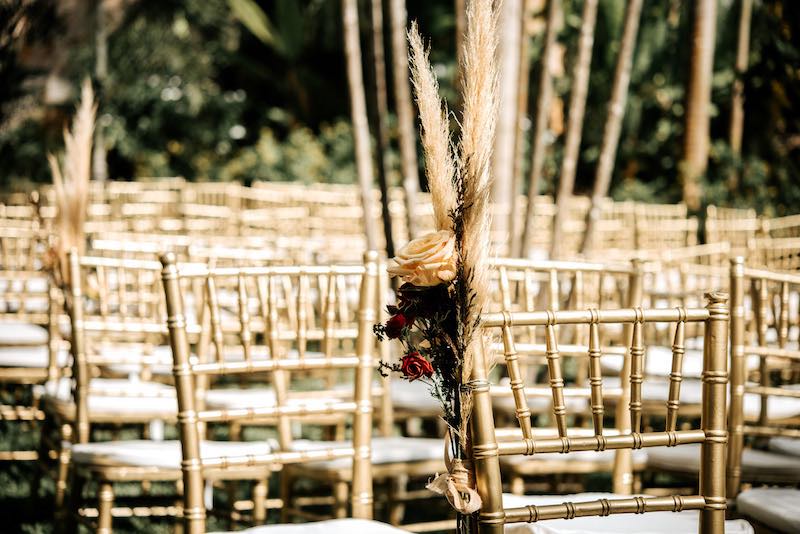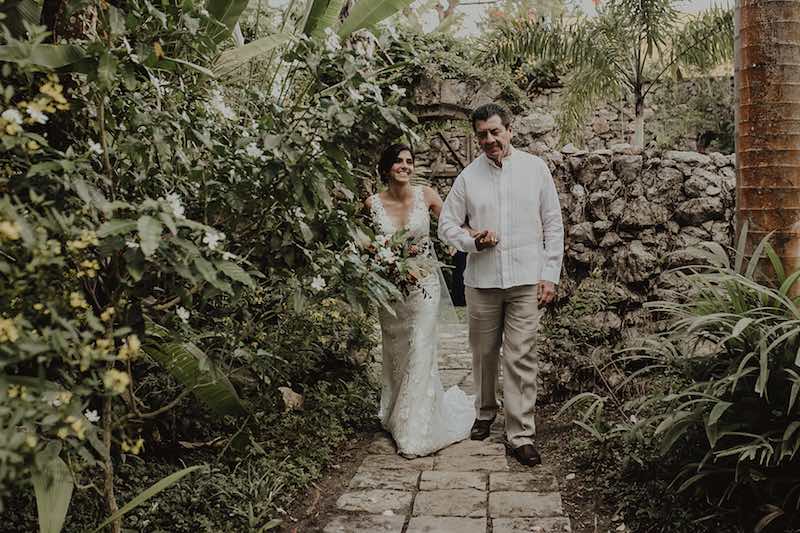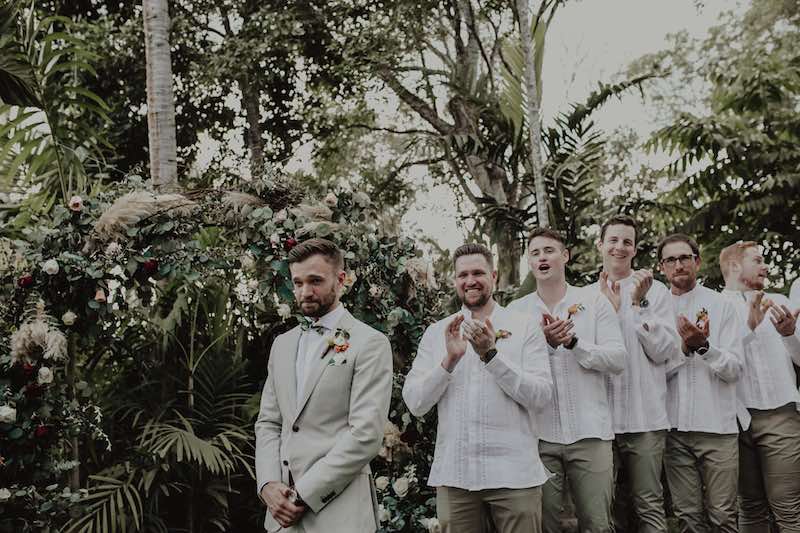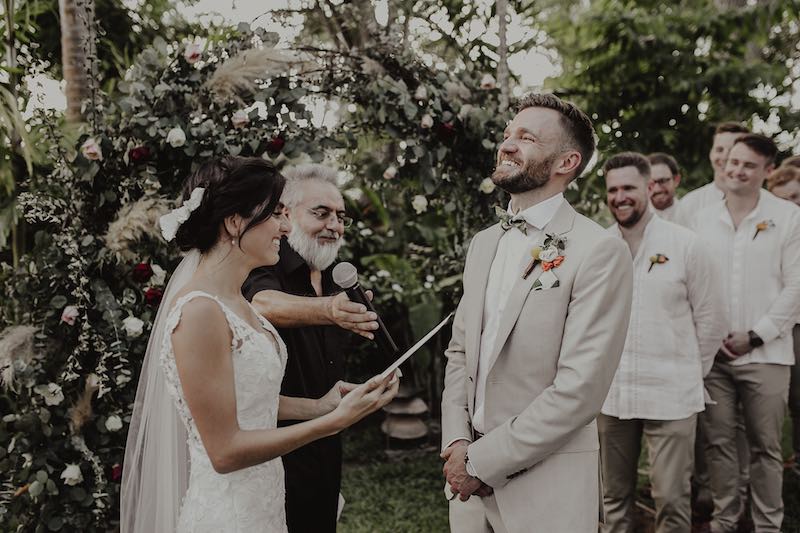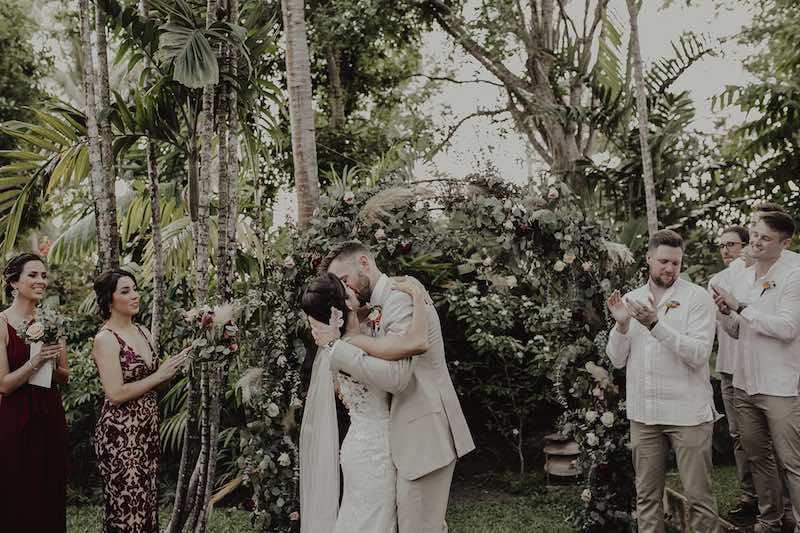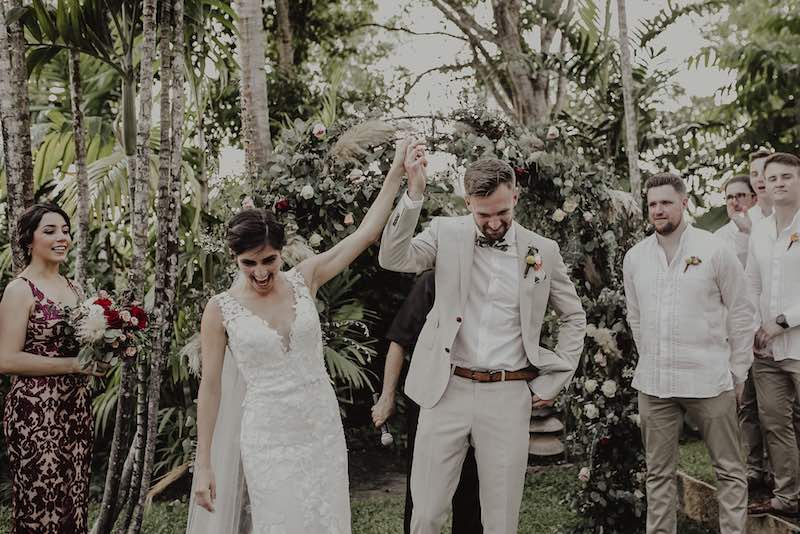 Wedding details, centerpieces, and inspiration
The ceremony had a very natural tone. The gazebo was decorated with roses and beige flowers, with eucalyptus branches decorating the entire arch. The flower arrangement was exquisite and suitable for the style of this wedding, the chairs with a tiffany style gold and white mattress made excellent contrast with the natural tones that were used. 
The dinner kept the tones used in the ceremony. The dishes were green and went perfectly with the harmony and table decorations. This time eucalyptus branches were used with floral arrangements in the center of beige and red.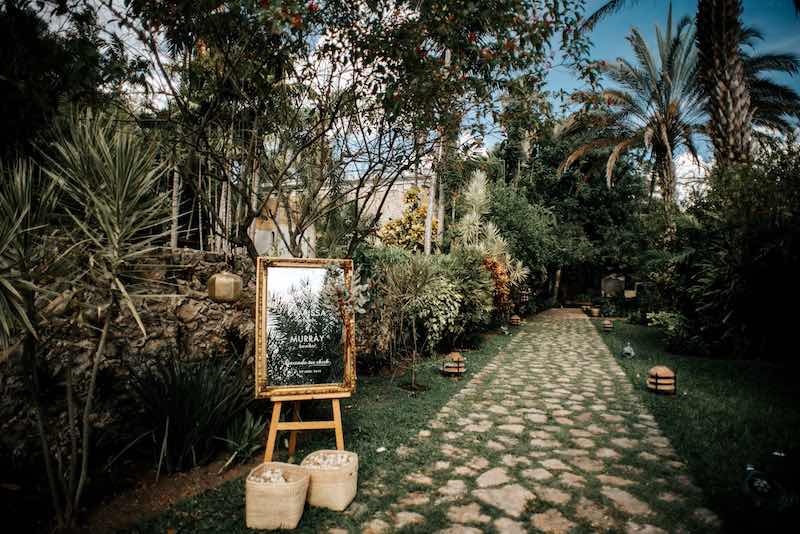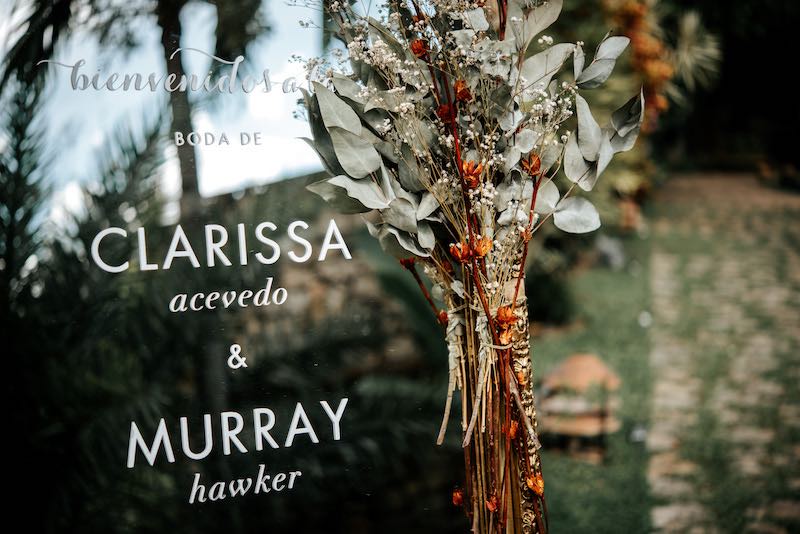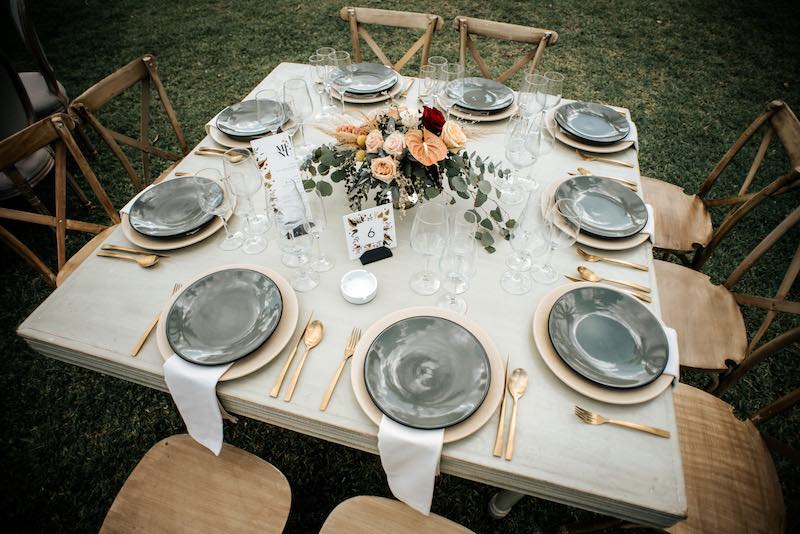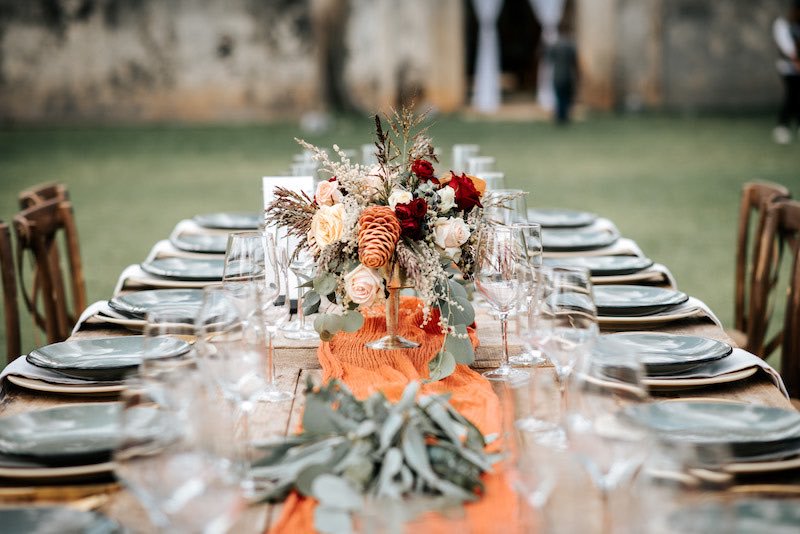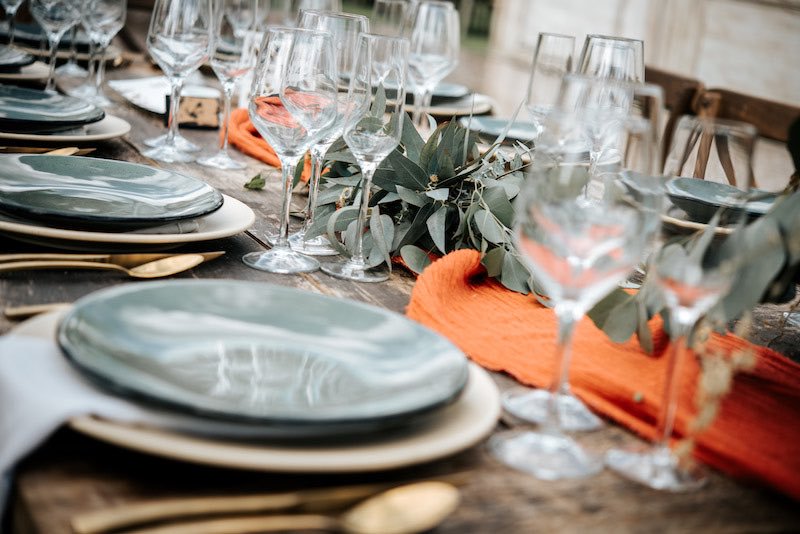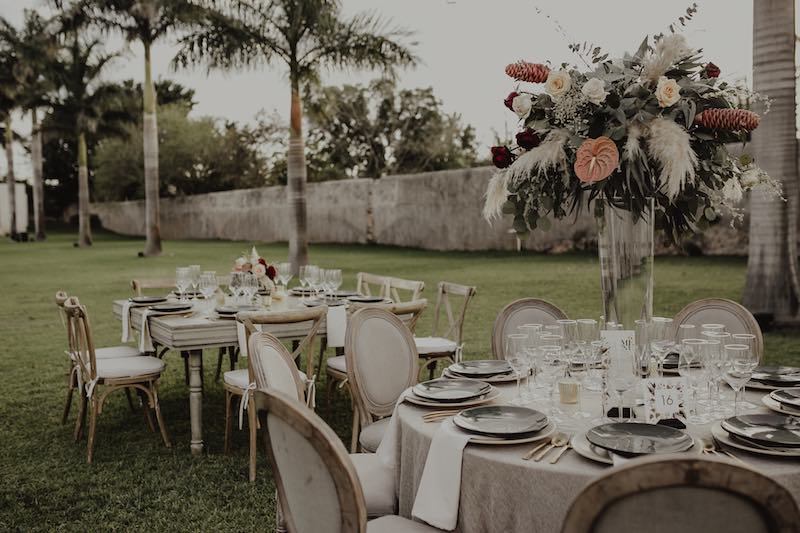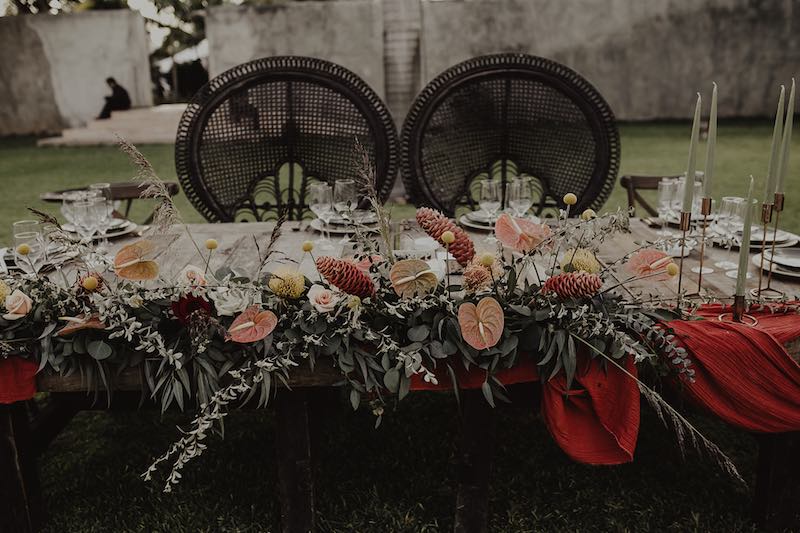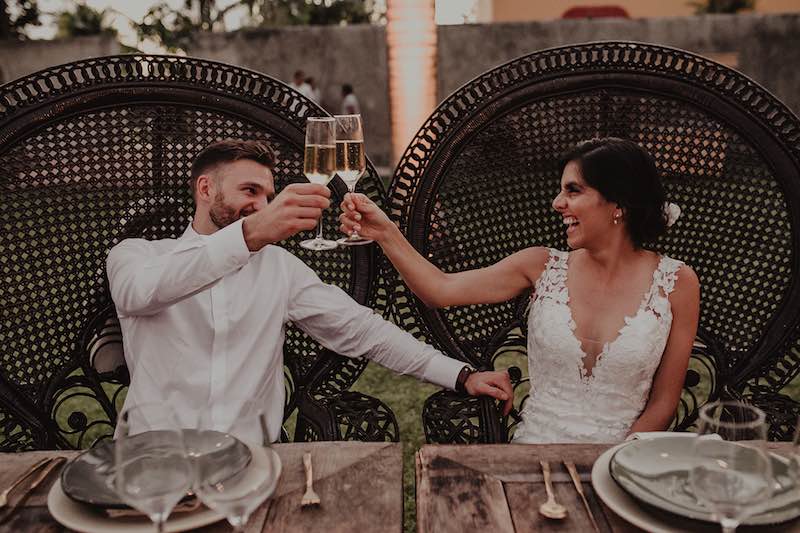 The wedding party all night long  
When the celebration began, no one sat down anymore. The bride and groom danced, sang, toasted and even blew themselves up, literally! The guests were happy to involve Murray in the funniest Mexican traditions to celebrate his union with Clarissa. The wedding ended in the early hours of the morning, but not before throwing the bride and groom into the pool, a rather wet surprise!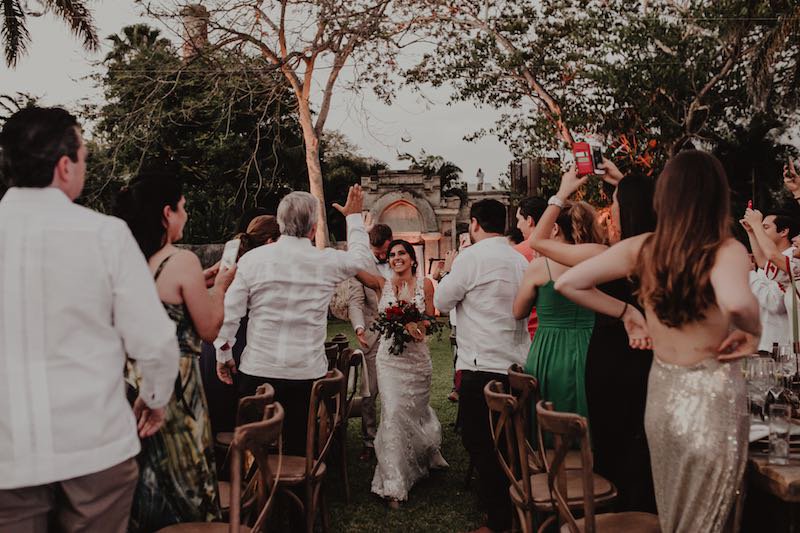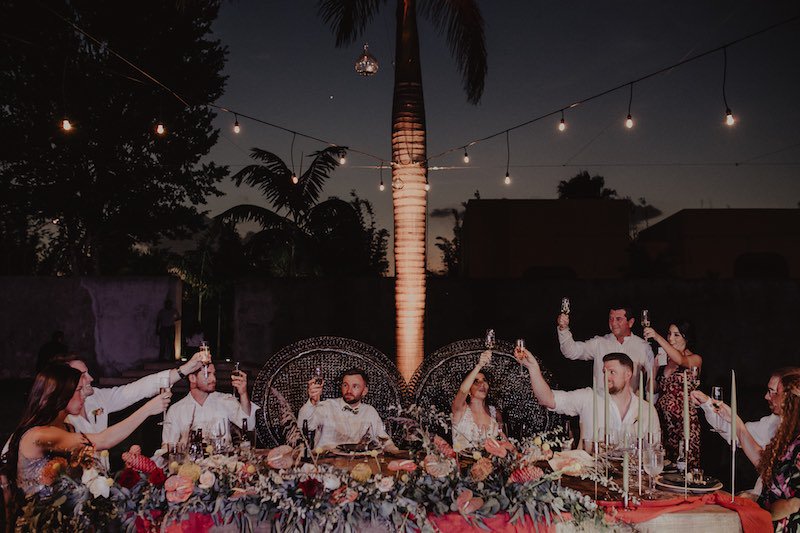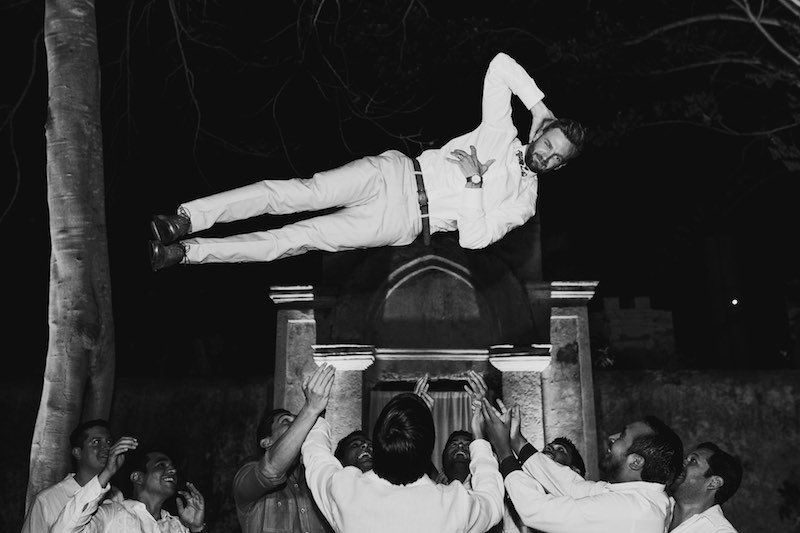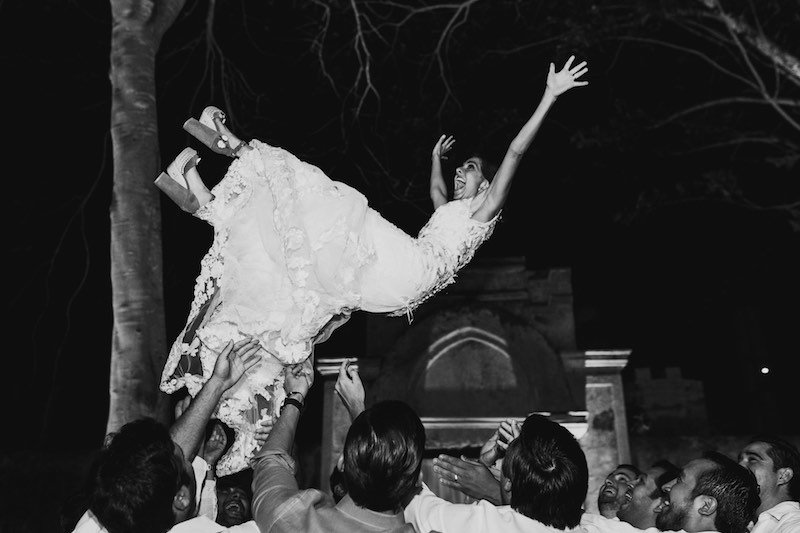 Do you want to know more about TIPS for your wedding in Yucatan? We are YUCATANLOVE, Wedding Planners in Mérida, ask us.
Photo credits:   @fabriziosimoneen  ·  @carlosmanzano.fotografia