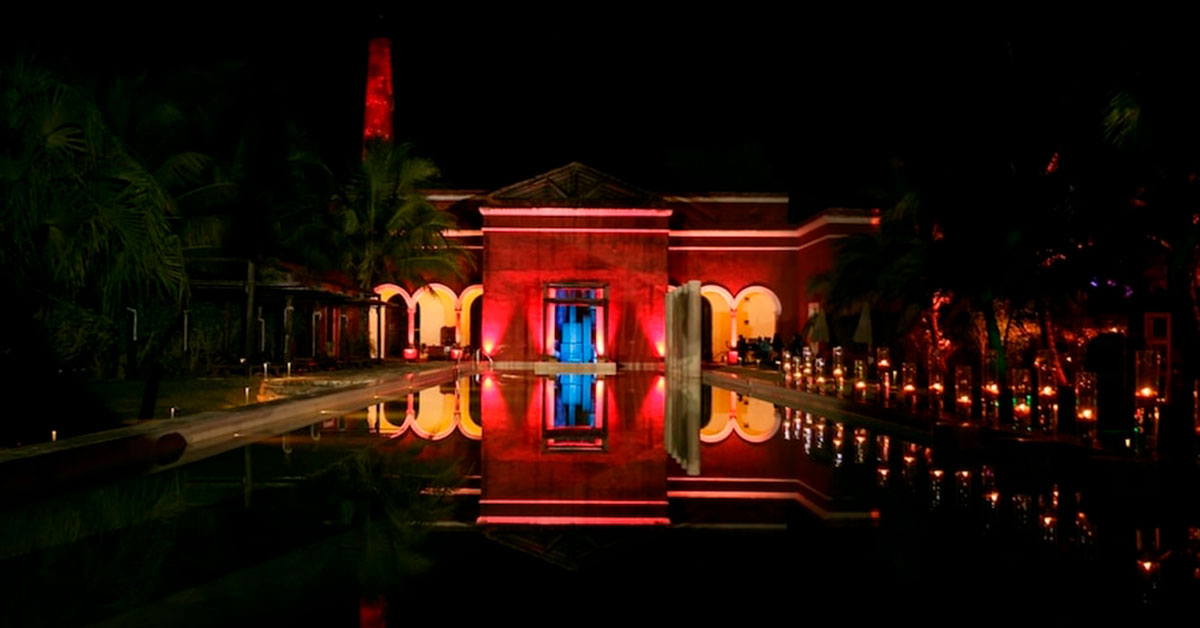 Destination Wedding at Hacienda Temozón Sur: Eli & Héctor 💒
This time we go to an incredible Hacienda to delight us with the wedding of Eli and Hector, a celebration that is not only fascinating not only for the chosen locations, but also for the majestic environment that surrounded every part of this great day. 
An atmosphere wrapped in pretty colors, a bride with the most beautiful makeup, a groom unafraid of vibrant hues and the most spectacular settings. This wedding will take your breath away. Let yourself be carried away by the magnificent photographs and the emblematic spaces of this wedding.
The bride's look… And blue shoes!
If there is one thing that fascinates us is the style chosen by brides for such a special day. Eli, for example, looked gorgeous in a sweetheart neckline wedding dress with a medium cauda, a model that was distinguished from a distance by the handmade lace embroidery and that rhinestone belt that harmonized the whole look.
 Our favorite detail? The blue heels; a pair of beautiful shoes with an imposing height that added originality to the bride's look. To inject a little romance, nothing better than the bridal bouquet starring roses in pastel and off-white… The ideal complement to make the biggest dreams come true.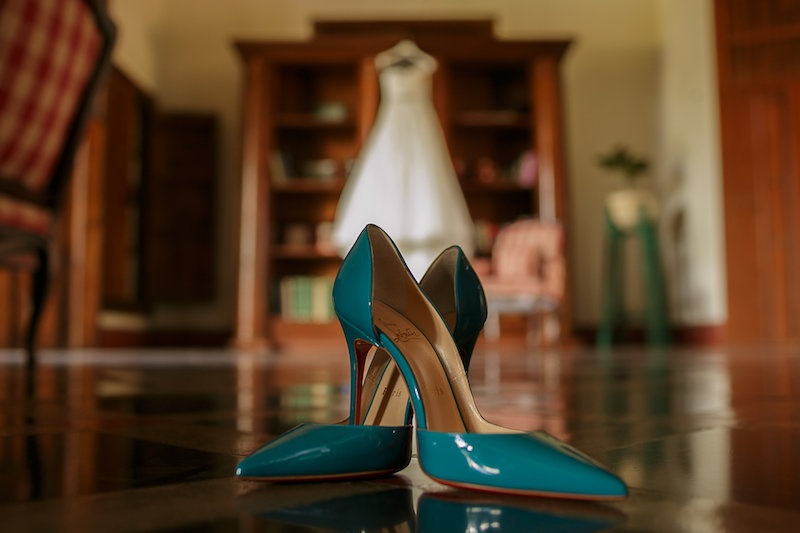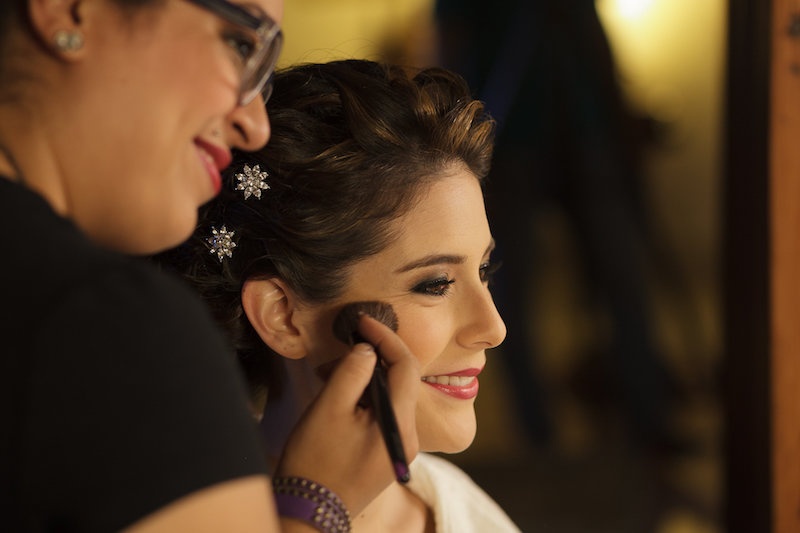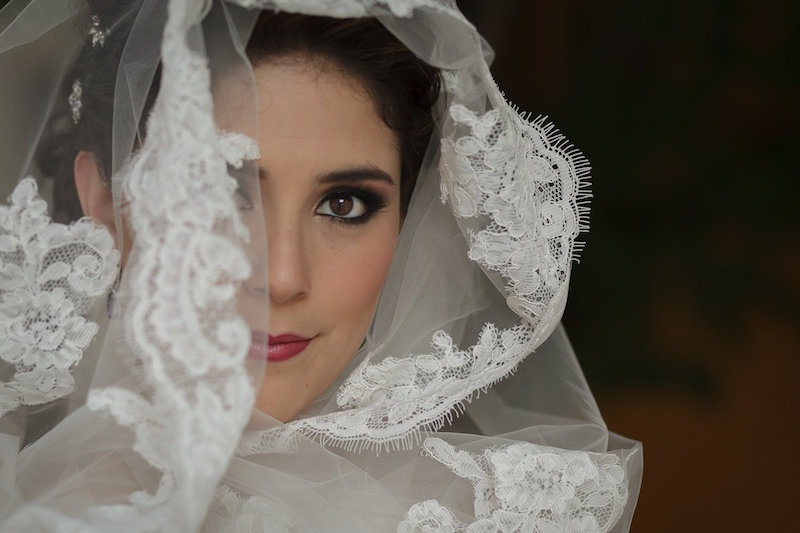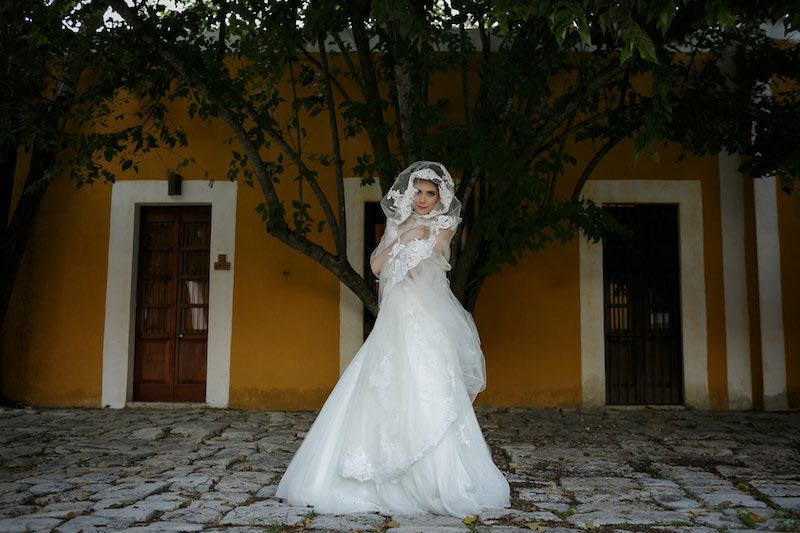 A groom… Ultra fashionista! 
We usually come across guys who go for a traditional look, but we love it when they themselves are the ones who add a touch of color and style to a wedding.
 Hector decided to break tradition with a gray suit, which he paired with some fun purple socks, a purple tie and suspenders… If you thought a groom couldn't take a risk with his image, you are very wrong! They can both look great, as long as they add the perfect accessories for a day of impact and a lot of fashion!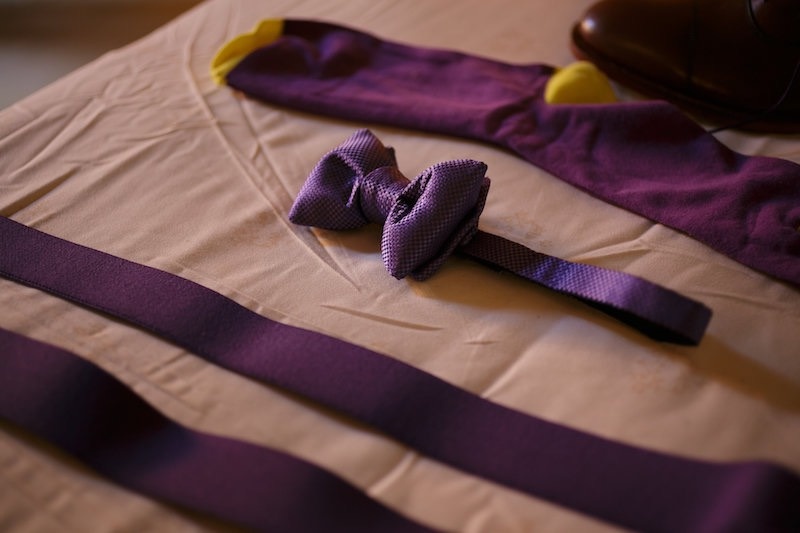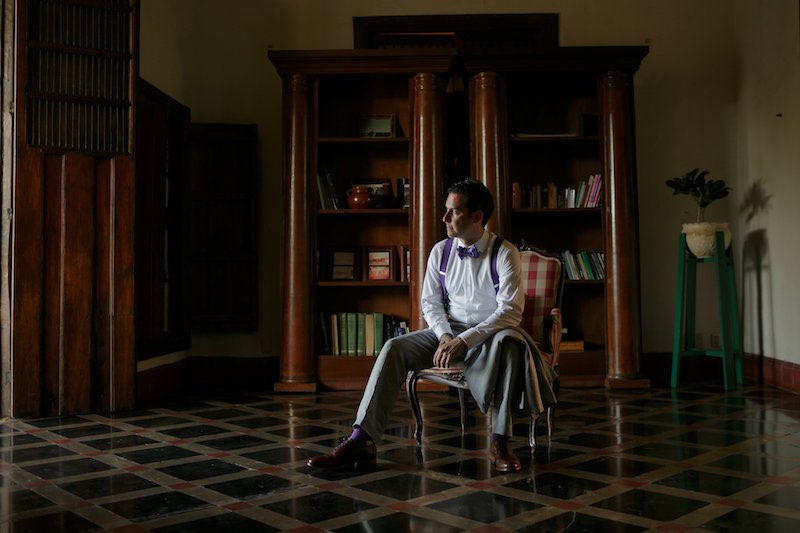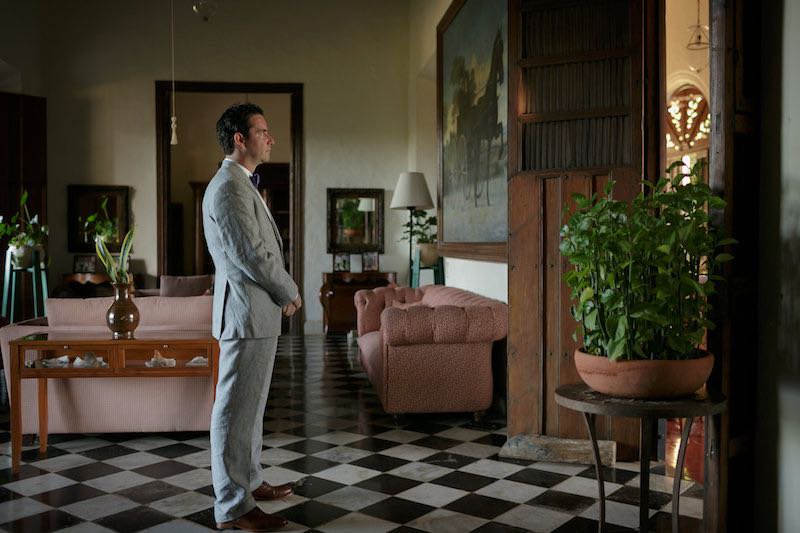 The first meeting… Absolute romance! 
As usual, before starting the most special day, the bride and groom met in the magical spaces of Hacienda Temozón to share the first glimpses of their union. 
Eli and Hector shared hugs, smiles, looks of complicity that were contagious and emotions that were hard to ignore. Inspired by the magic of such a beautiful location, the bride and groom made use of every corner to fill their love story with magic and fantasy. The most beautiful shots!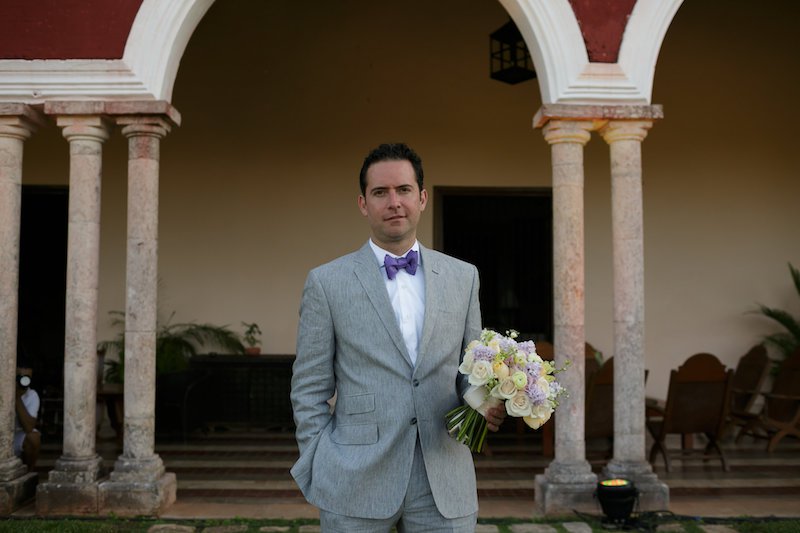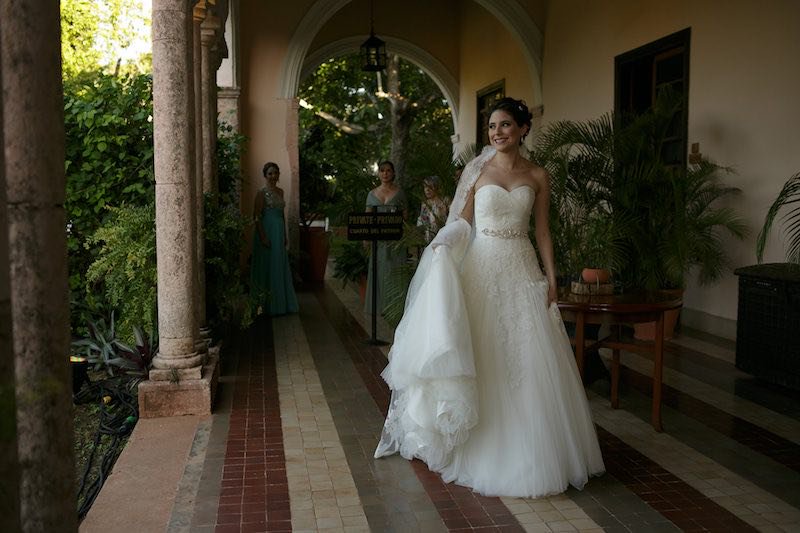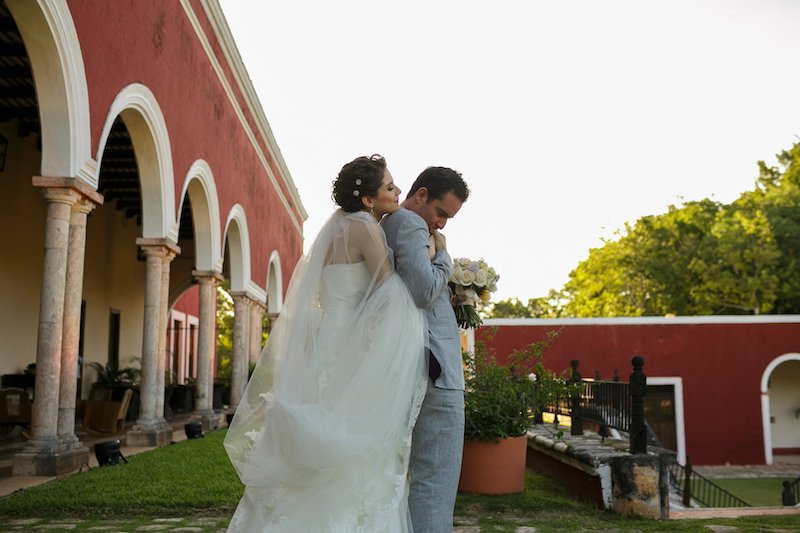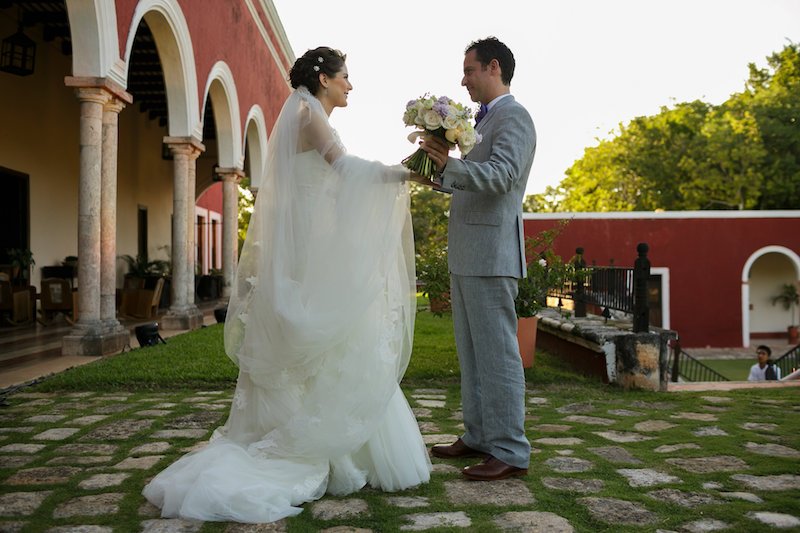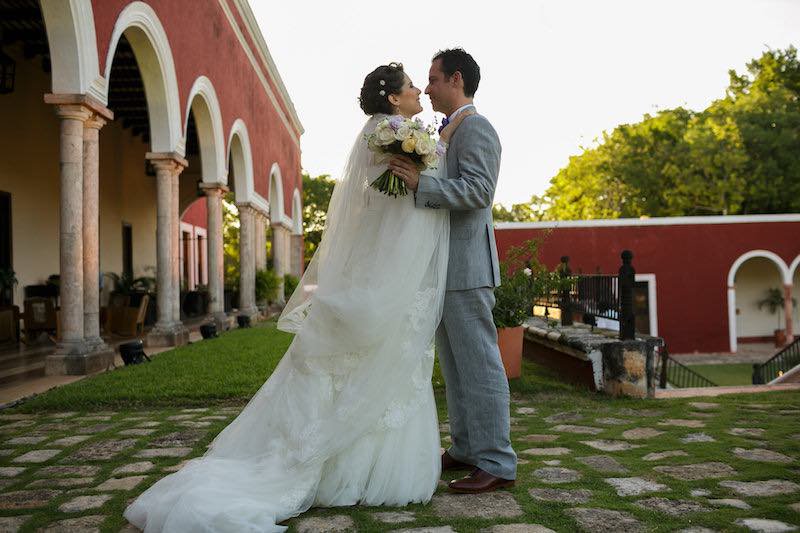 The religious ceremony… In full contact with nature!
If it's all about enjoying full contact with nature, then you can't miss this religious ceremony. 
Eli and Hector's wedding was carried away by the night wonders of Yucatan, in a ceremony in which the messages of love, the starry sky and the company of family and friends shone. The "I do", the handing over of symbols, the exchange of vows… Everything was perfect!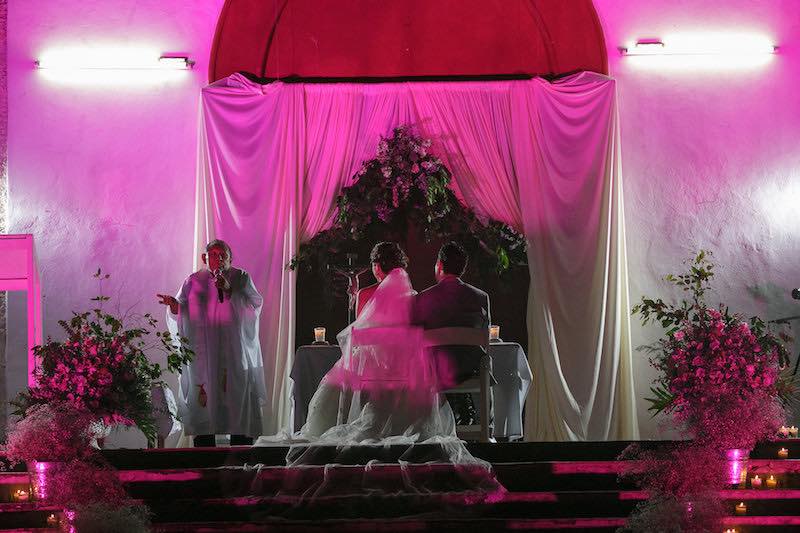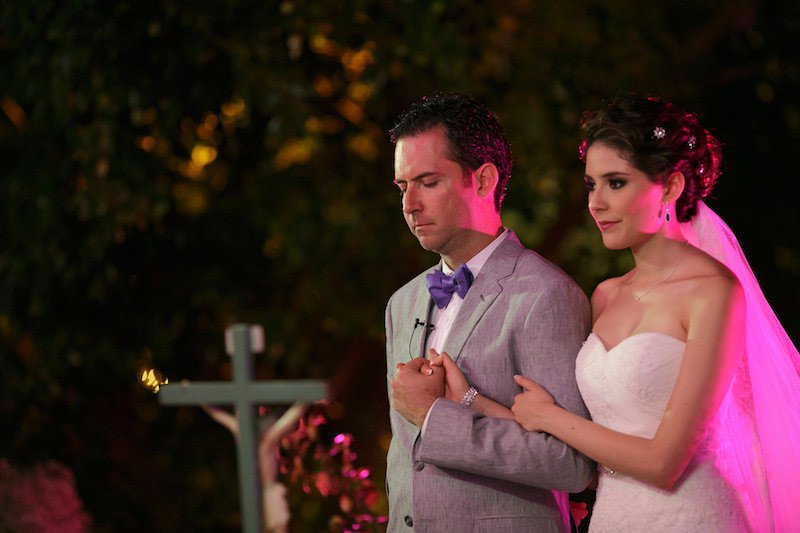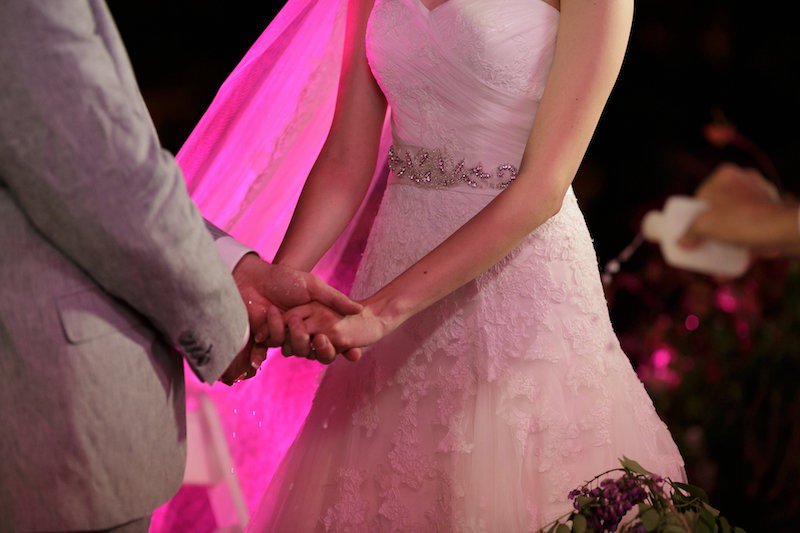 An evening reception… A fairy tale!
To top off a beautiful evening, Eli and Hector dared to have their wedding reception in the majestic gardens of Hacienda Temozón. Some of the details that caught our attention were the following: a series of hanging light bulbs, the imposing trees, wood textures, crystals, glitter and glassware… All the details were chosen to emphasize the elegance and majesty of a wedding like no other.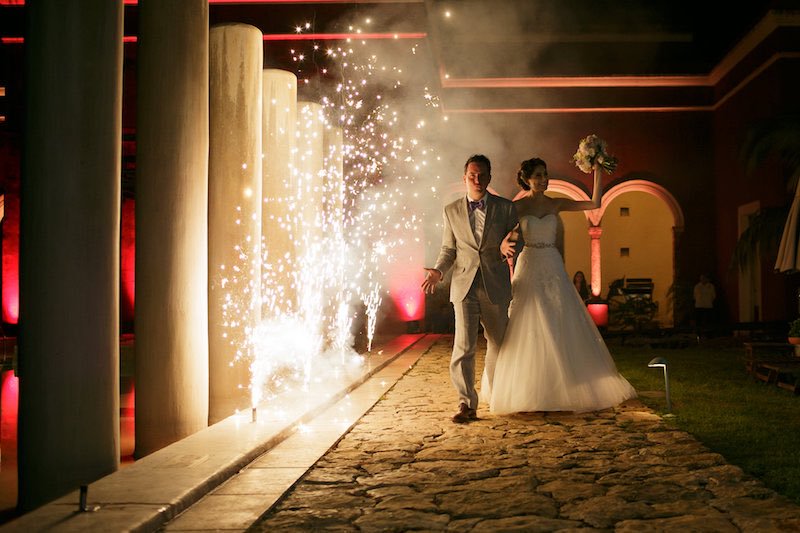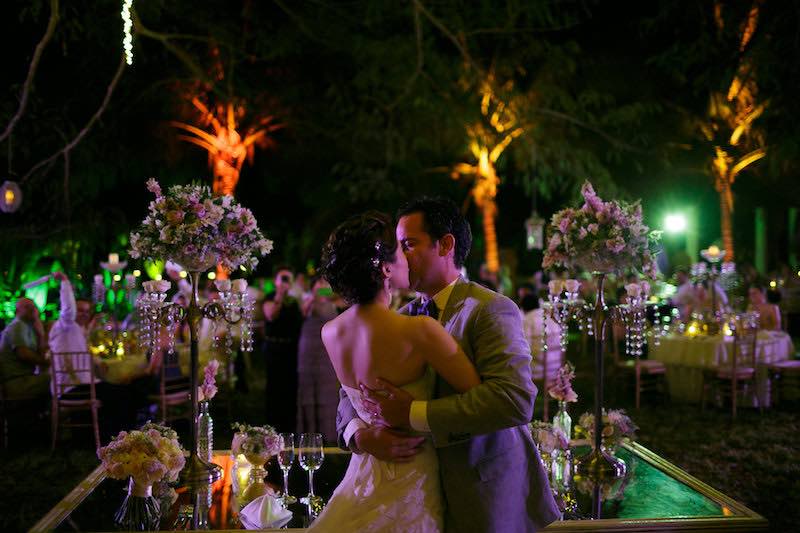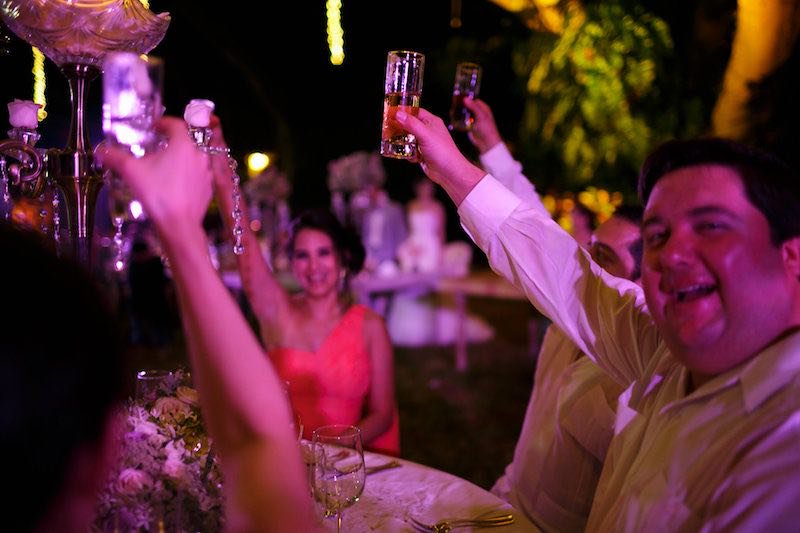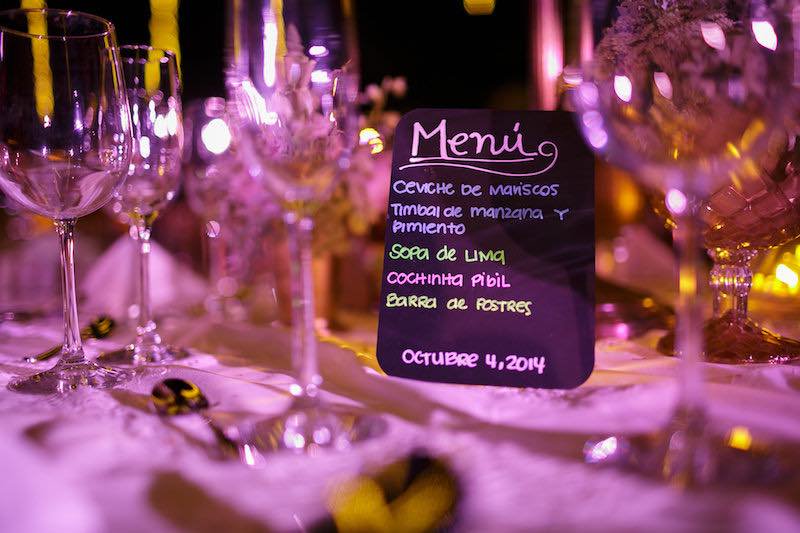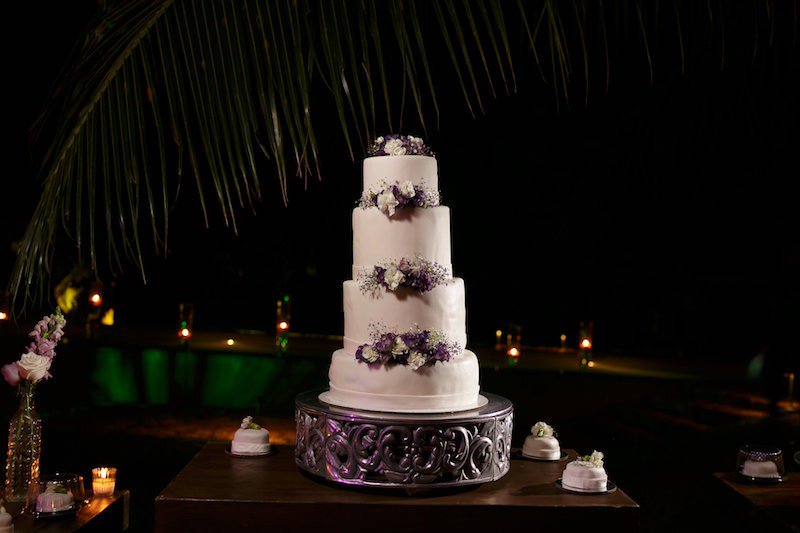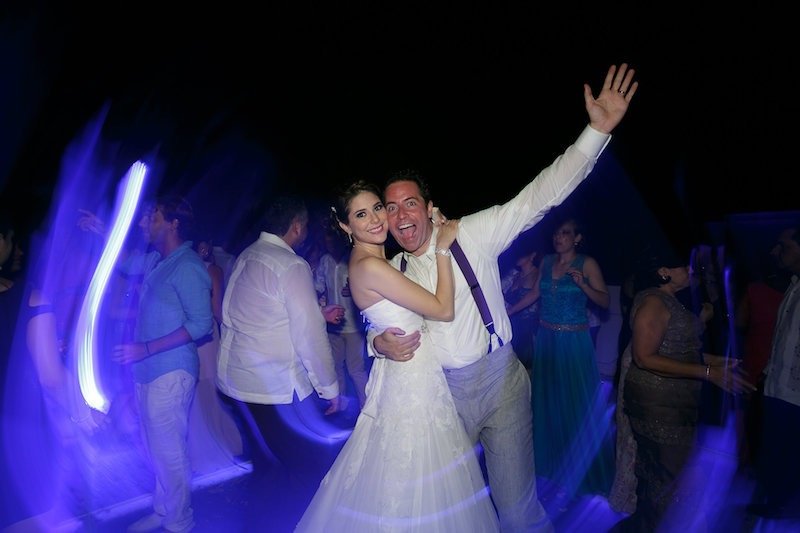 Hacienda Temozón Sur is an incredible place, besides being beautiful it has all the facilities to make your wedding in Yucatán a success. At YUCATÁNLOVE we can help you with every detail to make it happen, come to us, we will help you with all the planning and coordination you need for an incredible destination wedding. 
Do you want to know more about TIPS for your wedding in Yucatan?

We are YUCATANLOVE, Wedding Planners in Mérida

, ask us.
PhotoCredits: @marcosvaldes.