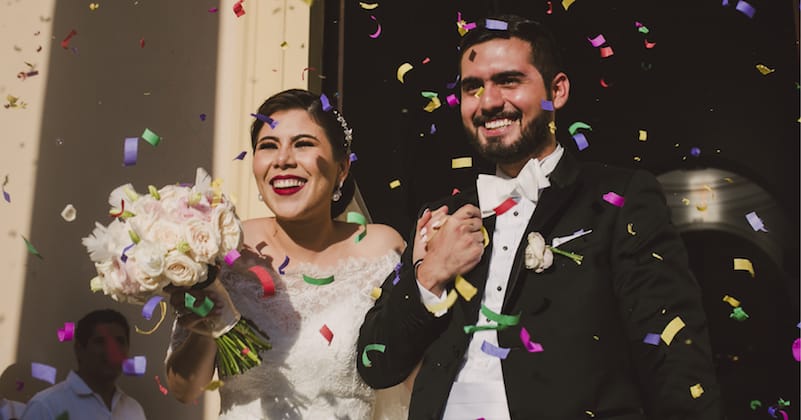 Destination Wedding at Hacienda Tekik de Regil 🐇 Mariana & Enrique
Mariana and Enrique got married on April 28th at a amazing Hacienda. They chose Mérida because they knew it would be an unbeatable setting for the wedding they had dreamed of and chose Tekik de Regil because this place exudes the elegance they both wanted for their special day.
Getting Ready with Family for the Destination Wedding
Mariana got dressed up in the company of her cousin. She wore two dresses throughout the celebration: the first one was elegant and conservative perfect for the religious ceremony. The second one, for the party, was a beautiful avant-garde dress. As a surprise, her mother arrived with several balloons to brighten up the moment even more.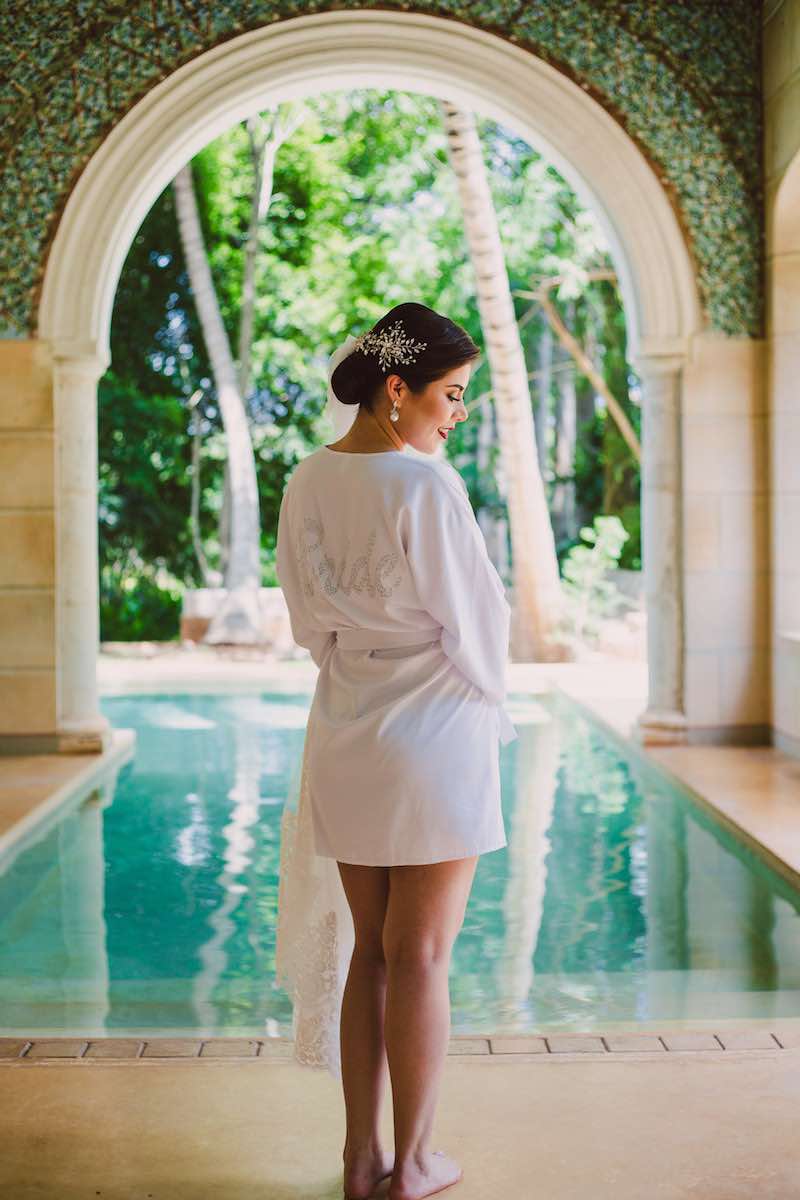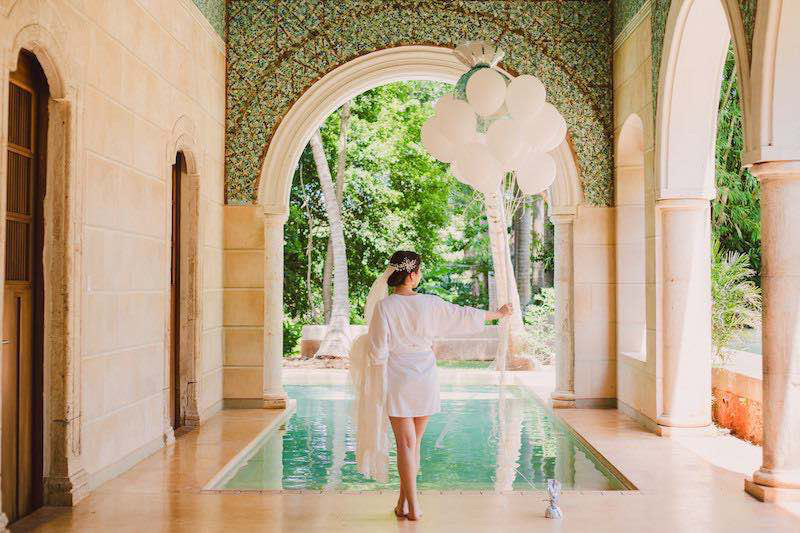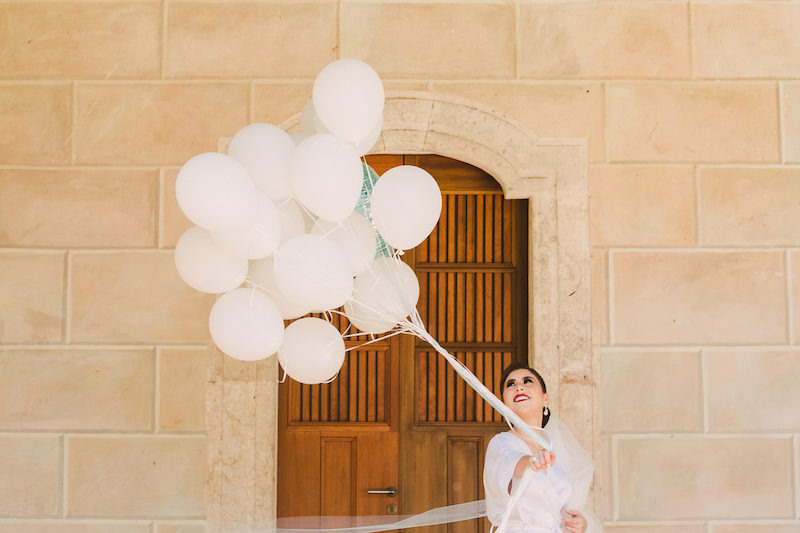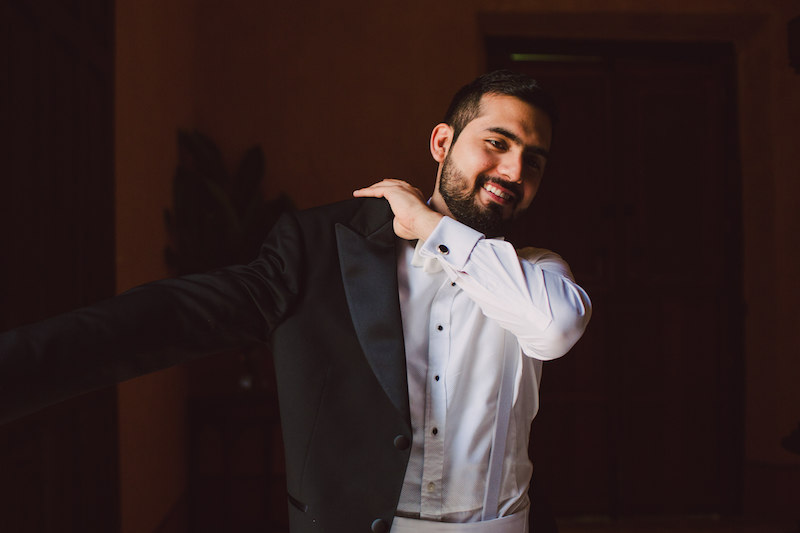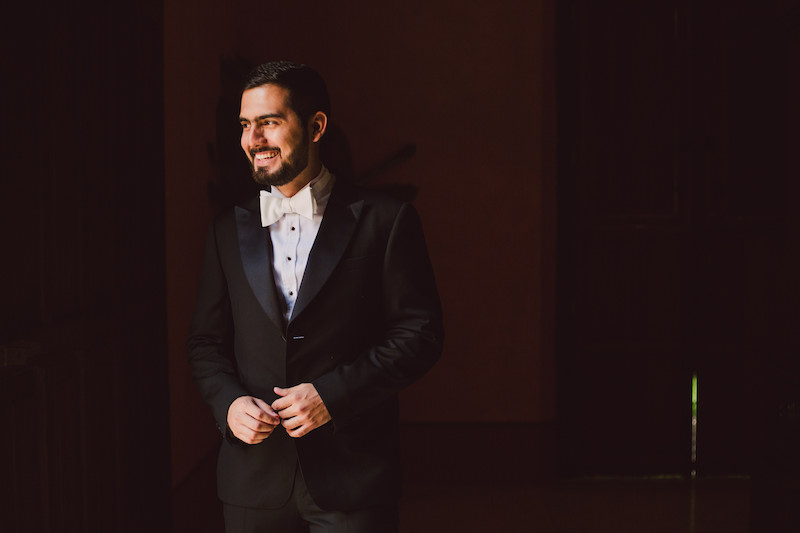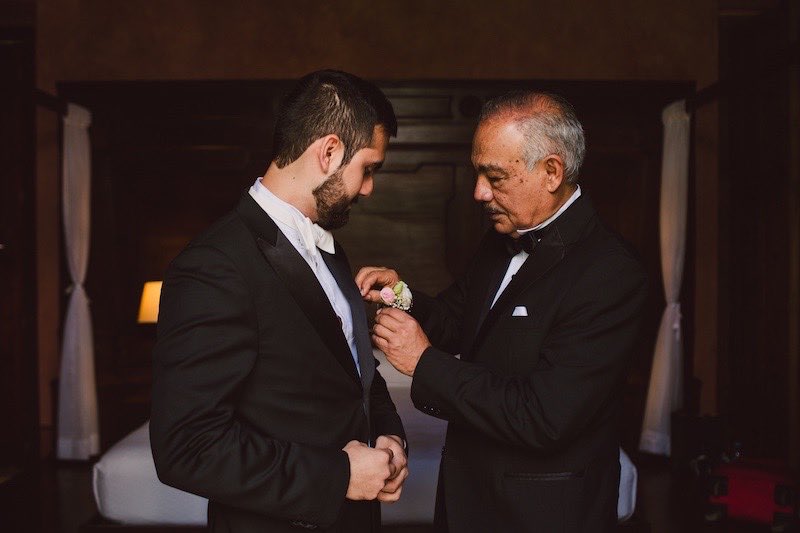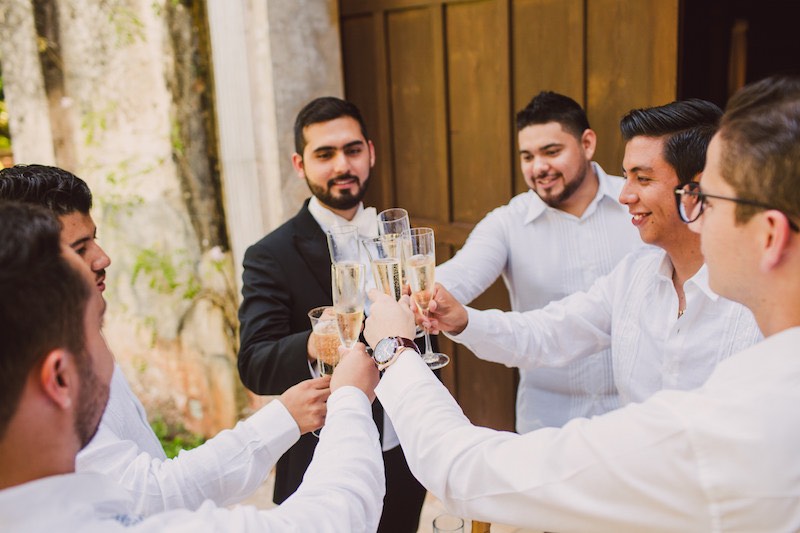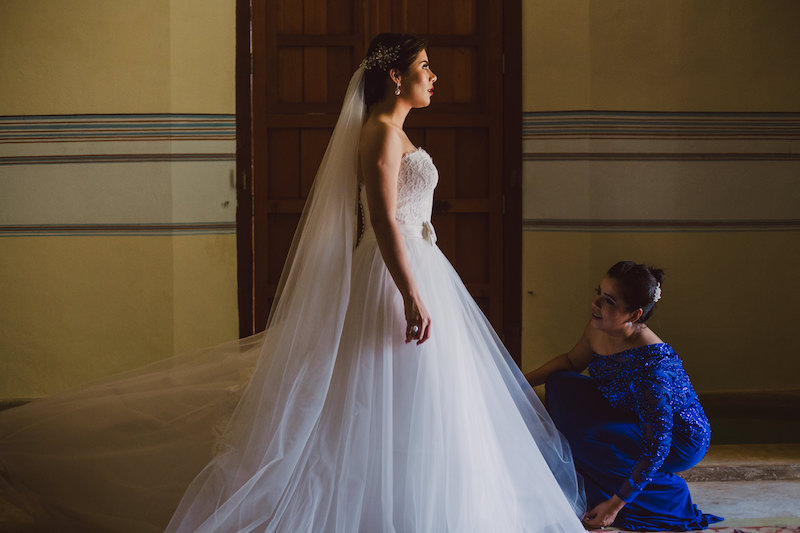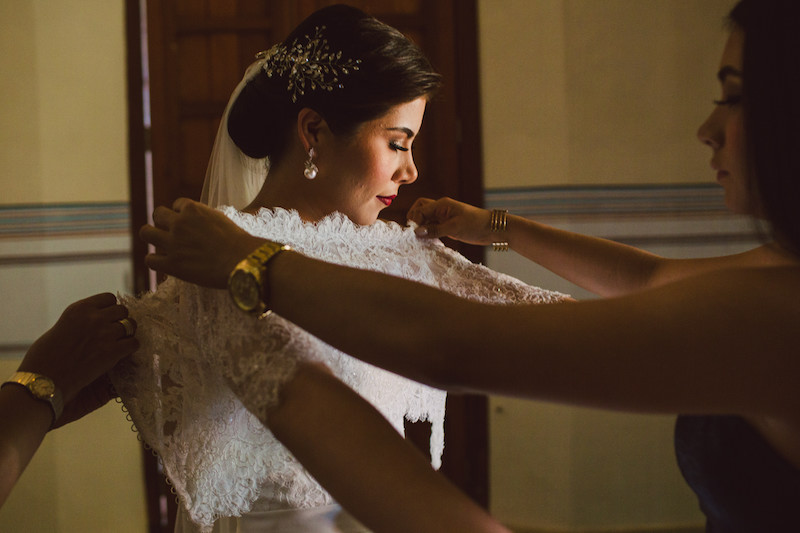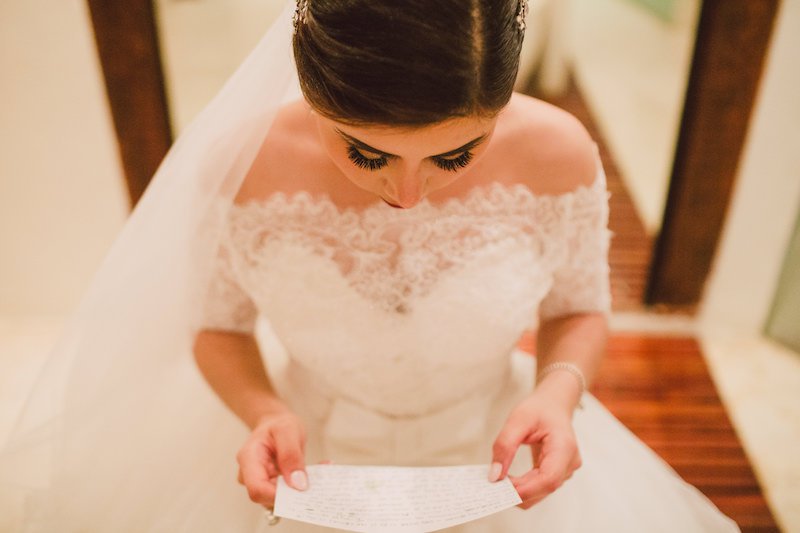 First Look
Once both bride and groom were ready, they went for their first look photoshoot in one of the most beautiful parts of the Hacienda. Enrique was excited to see Mariana for the first time in her white dress.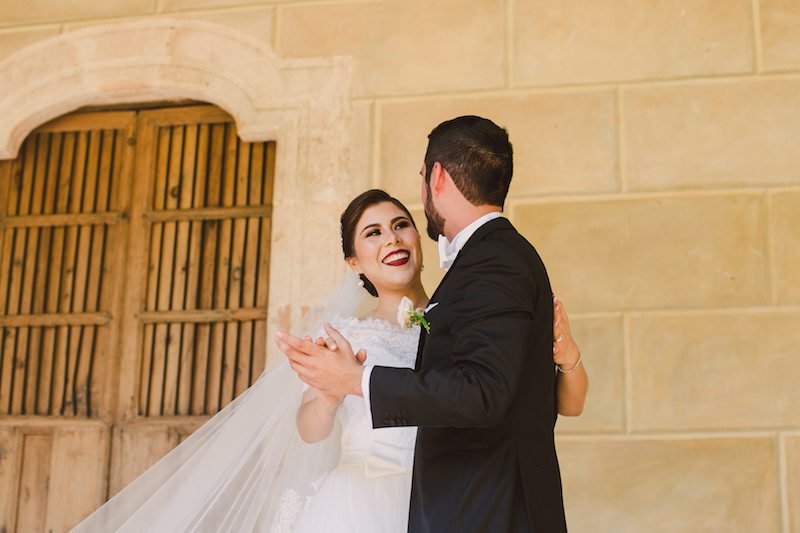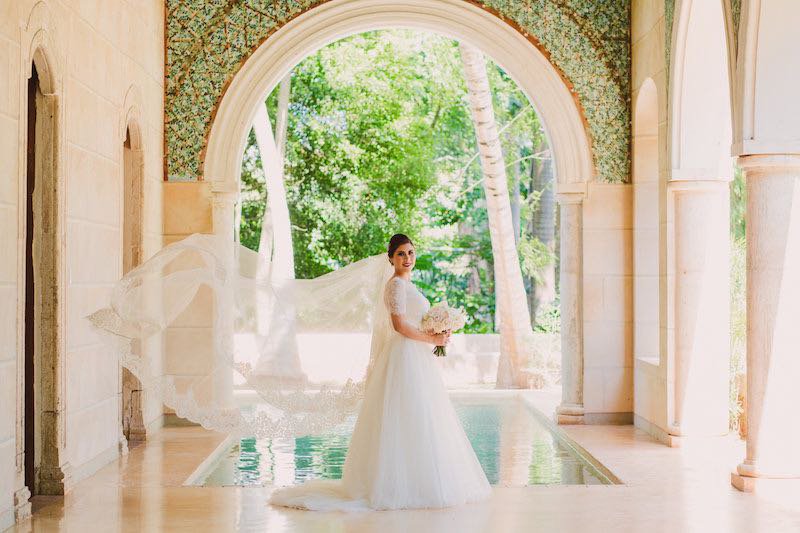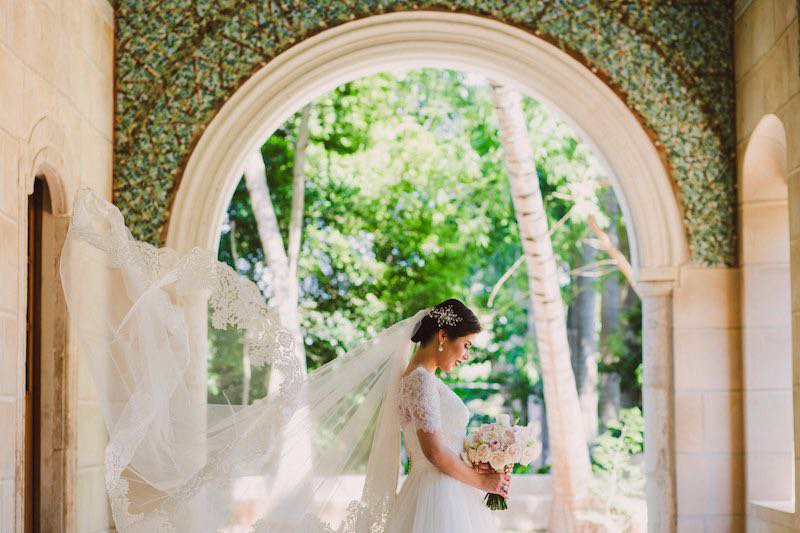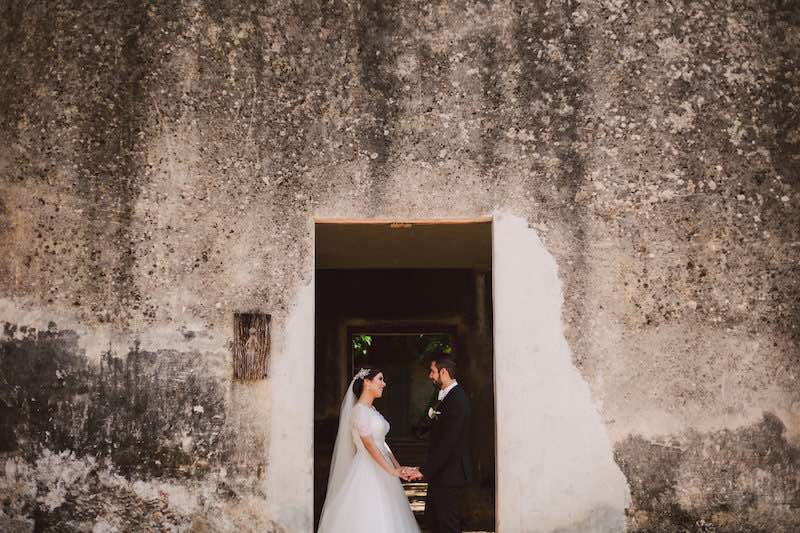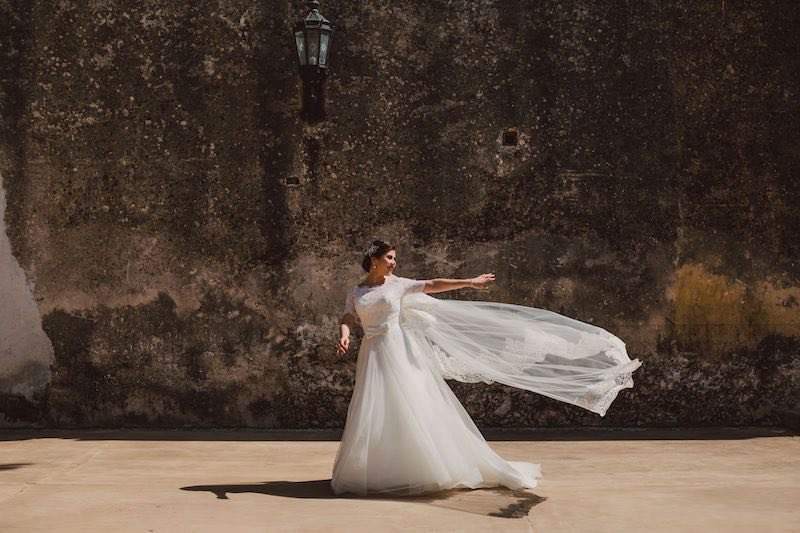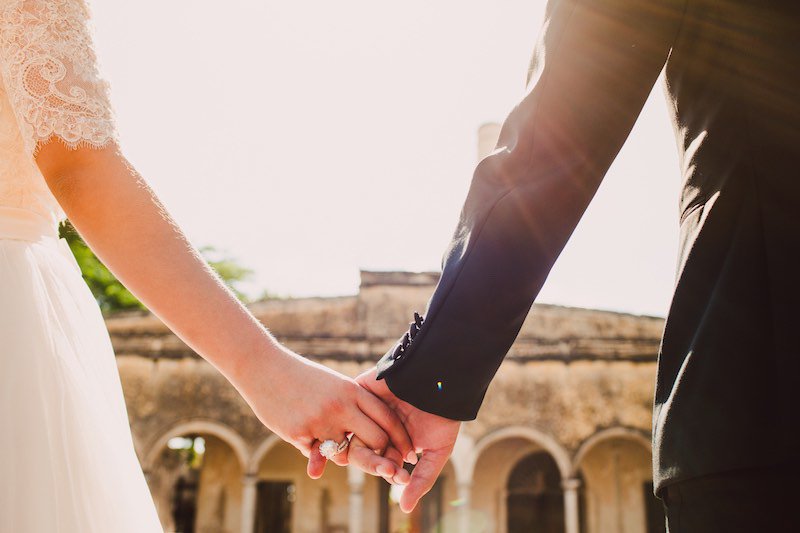 Religious Wedding Ceremony at Hacienda Tekik de Regil
The chapel, specially arranged with a carpet that went from the altar to the entrance, awaited the bride and groom's arrival. 
The Christian ceremony was performed by a pastor who blessed the exchange of rings and the bride and groom's promises. When the religious ceremony was over, all the guests waited outside to throw petals, bubbles, and colored papers to the newlyweds. The emotion of the ceremony was still in the air.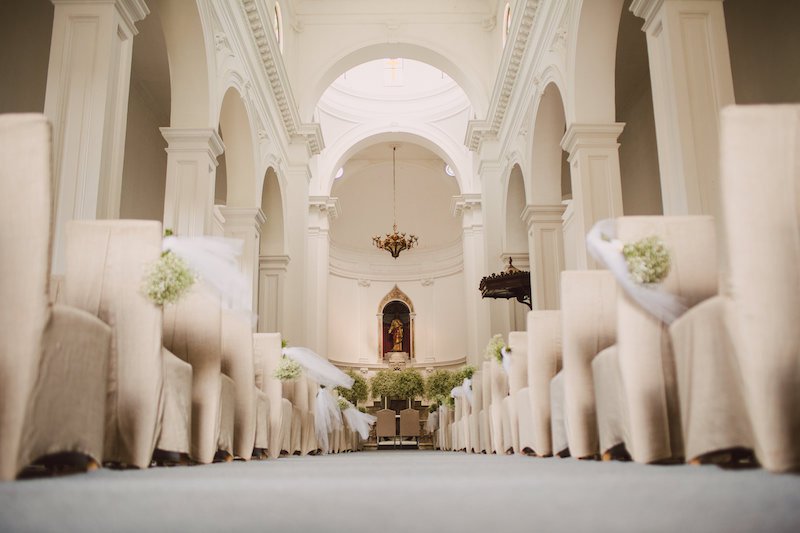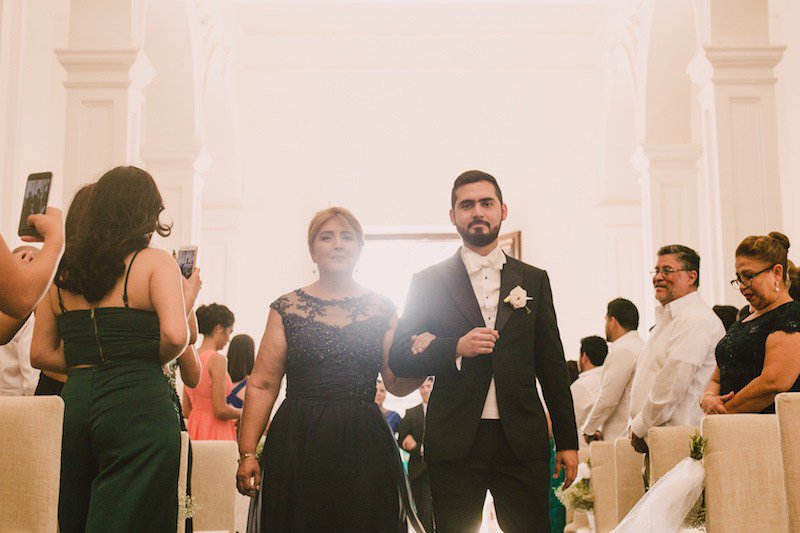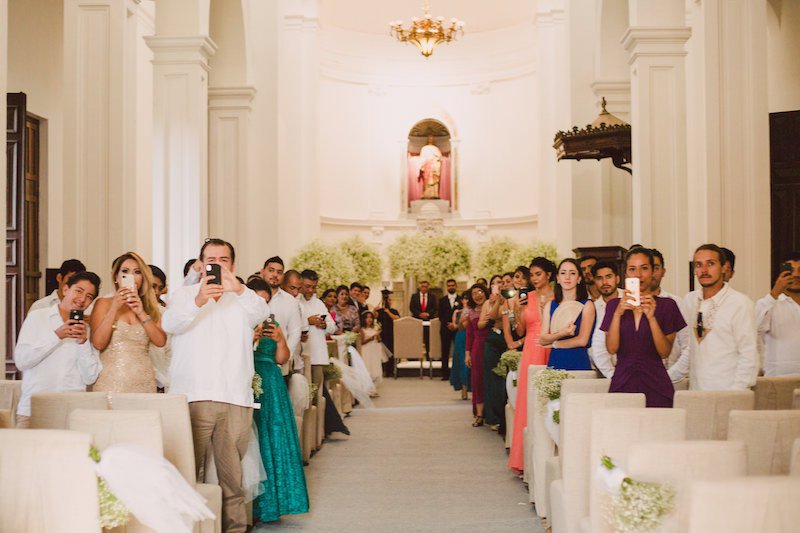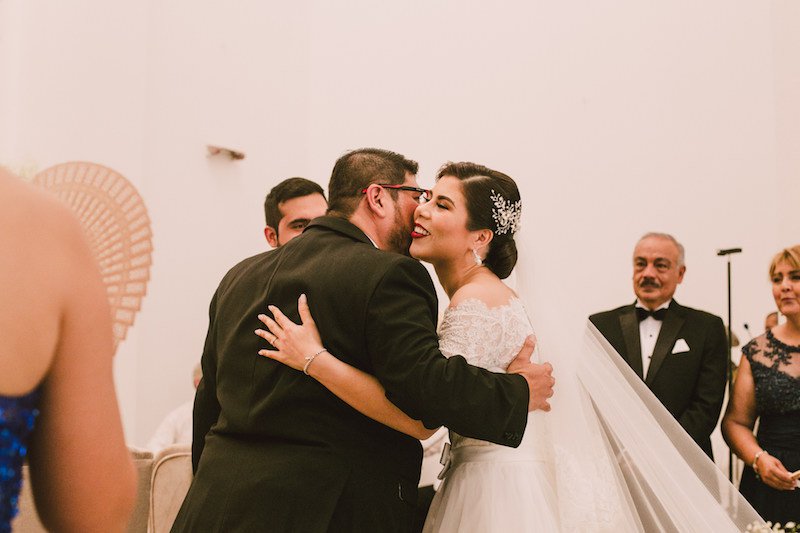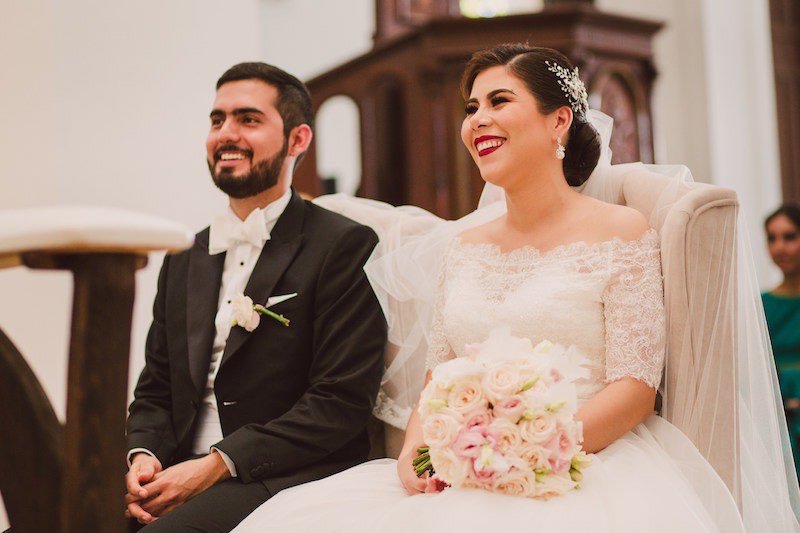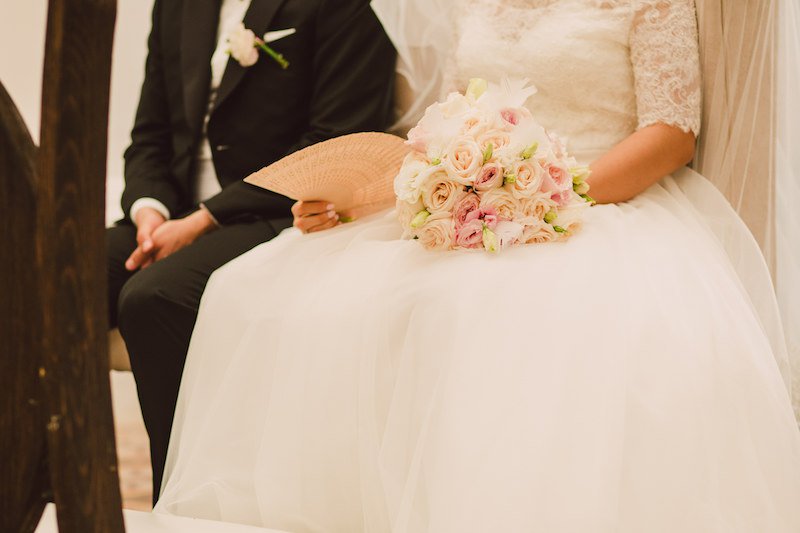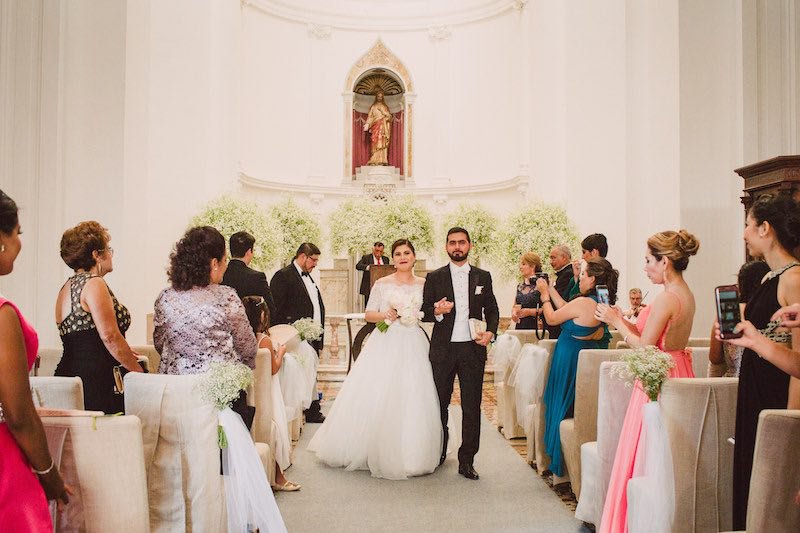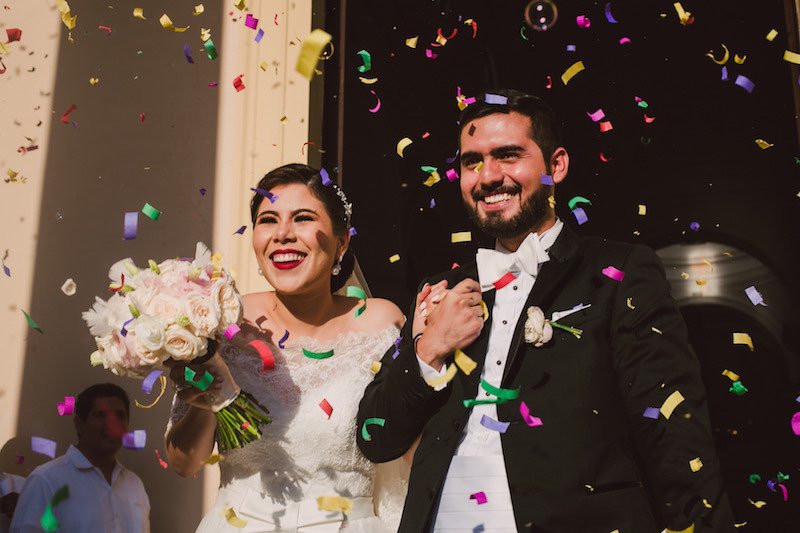 Elegant with many flower arrangements and centerpieces
For those who love elegant weddings with lots of flowers, this event will definitely be to your liking. 
Mariana & Enrique decorated their wedding with neutral tones. They could be found in all the flowers and details surrounding the wedding. The flowers varied in white and beige colors with some pastel pinks for contrast. The tableware stood out for its elegance as it had golden details that made a perfect combination with the white tables.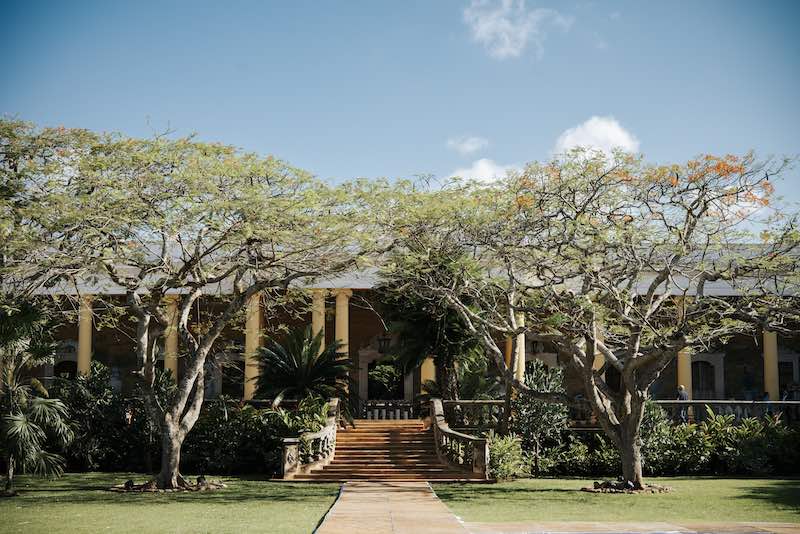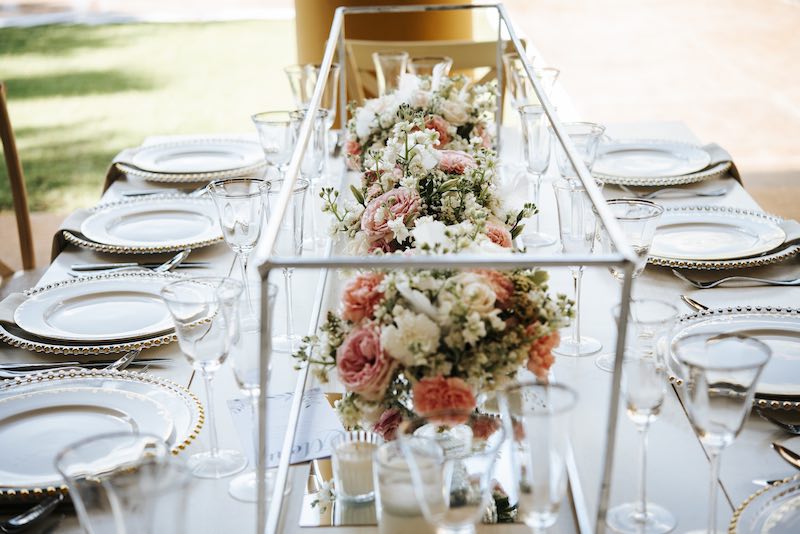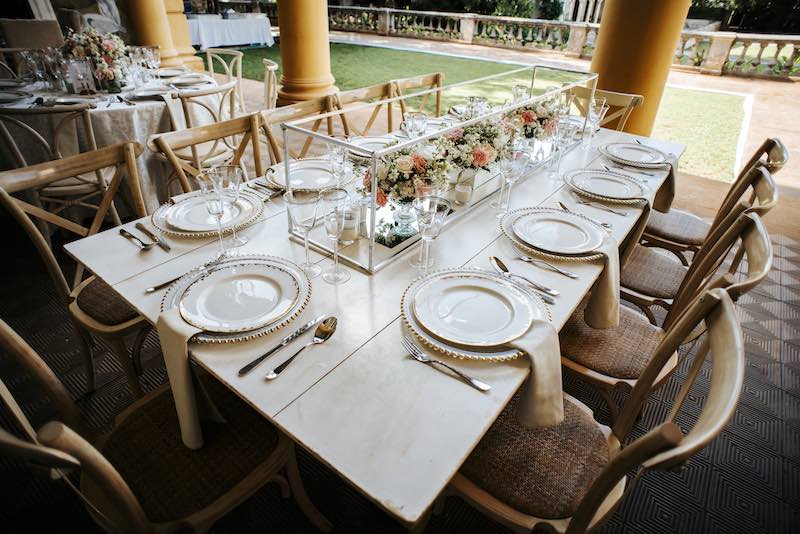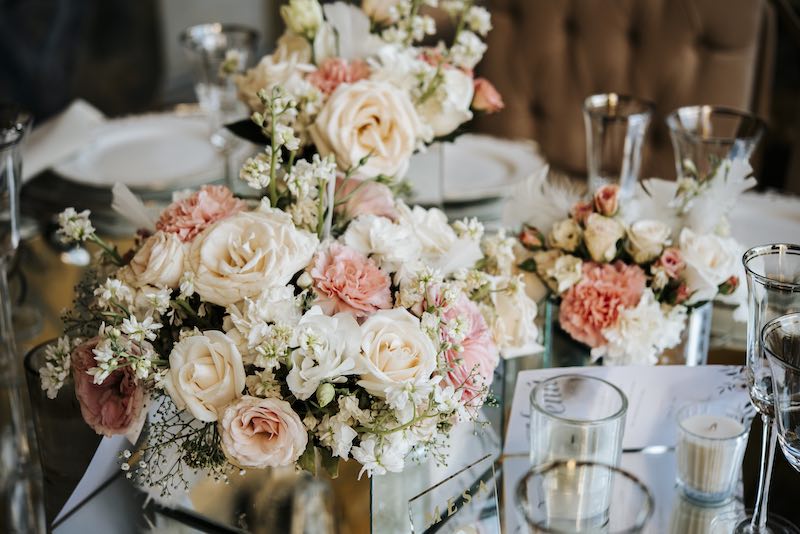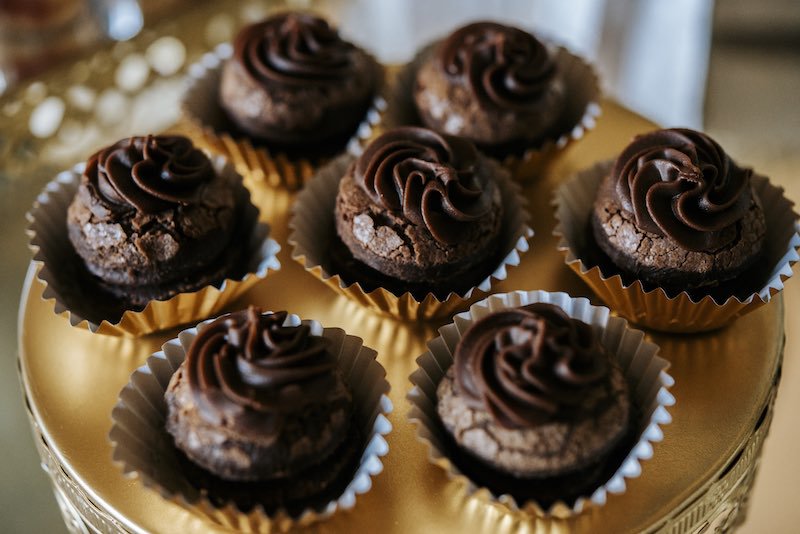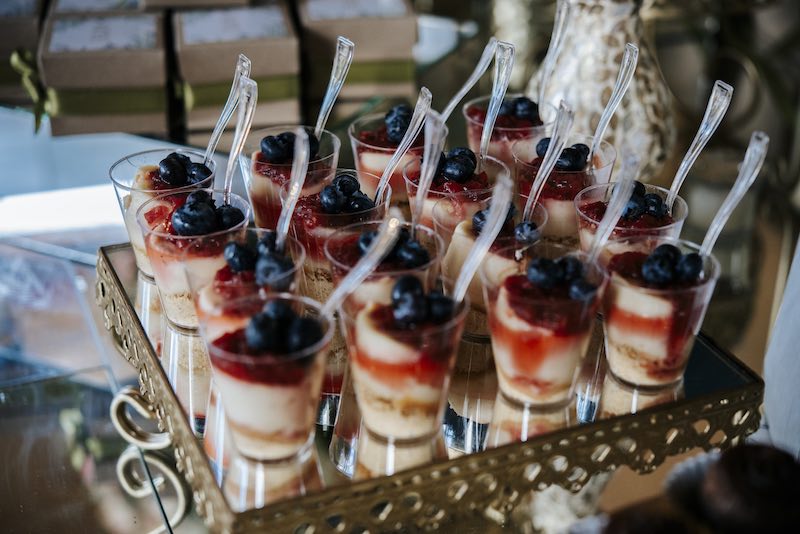 Everyone on the dance floor for the Wedding Party!
The dance floor was one of the details that stood out the most at the wedding. The specially designed monogram on the floor and the chandeliers with flowers hanging surprised everyone. 
Although as soon as the live music started, it was impossible to distinguish those details from far away. Especially due to the fact of how crowded the dance floor became, everyone enjoyed a good time, and even the little ones showed off their steps!
Definitively aspectacular wedding.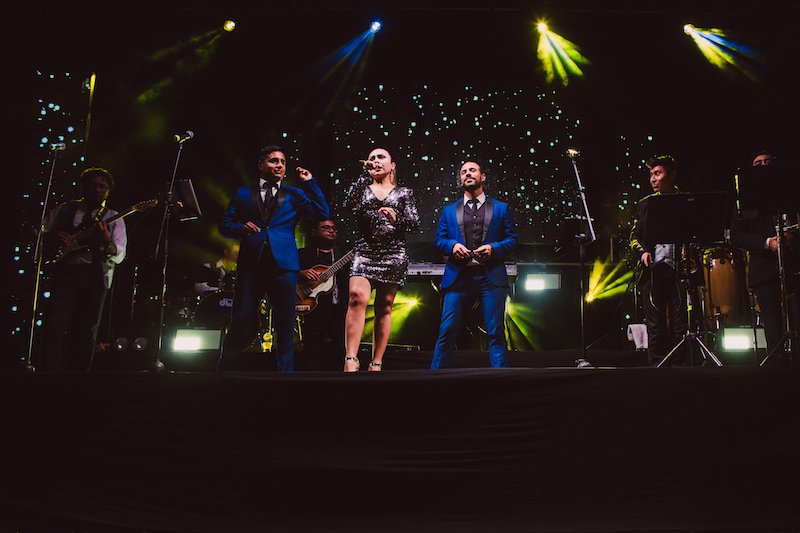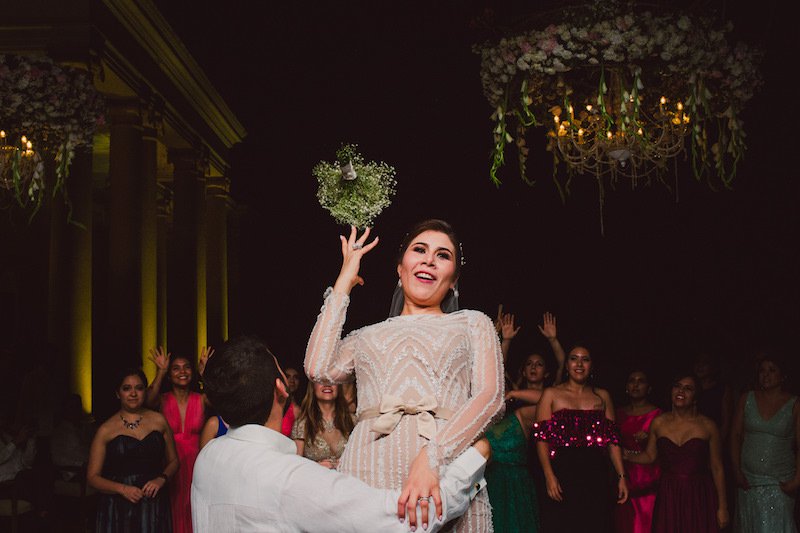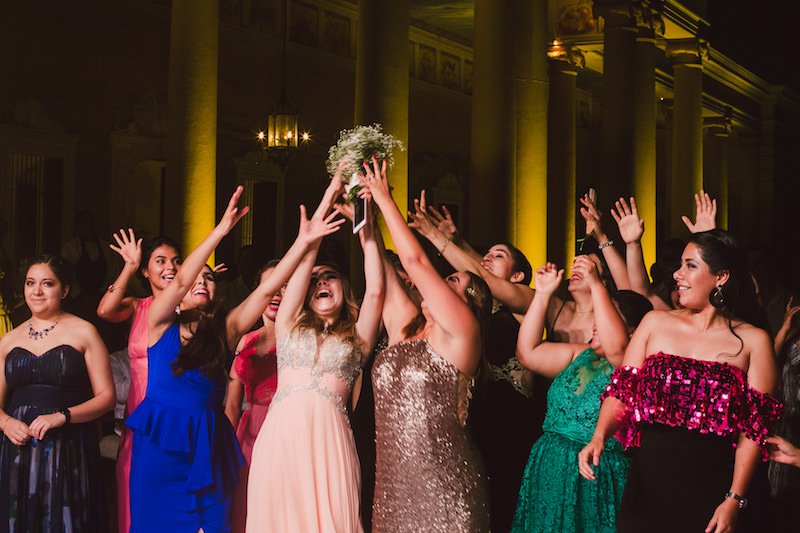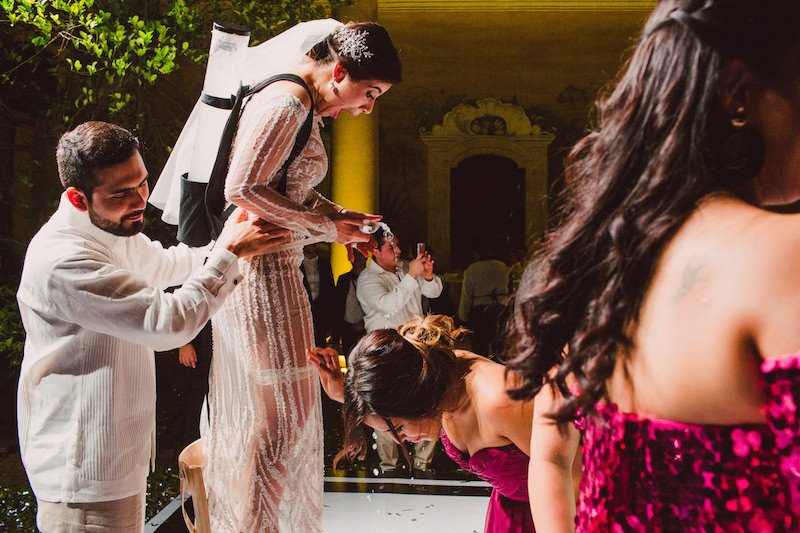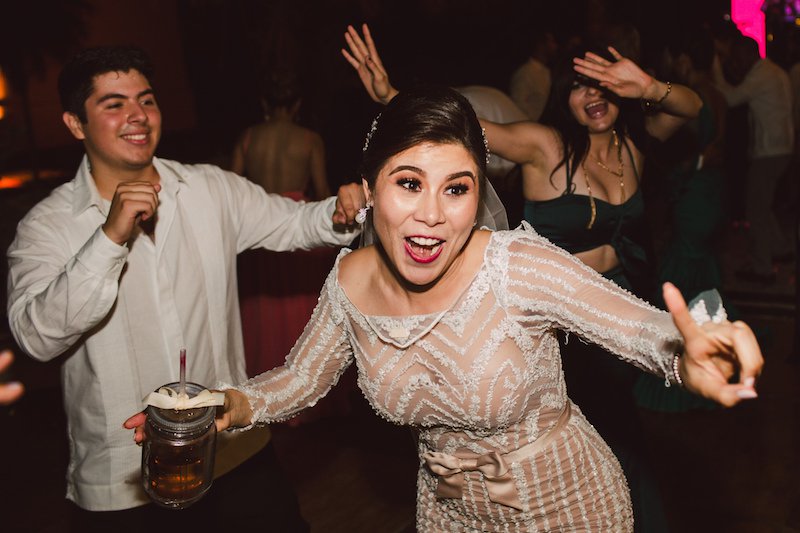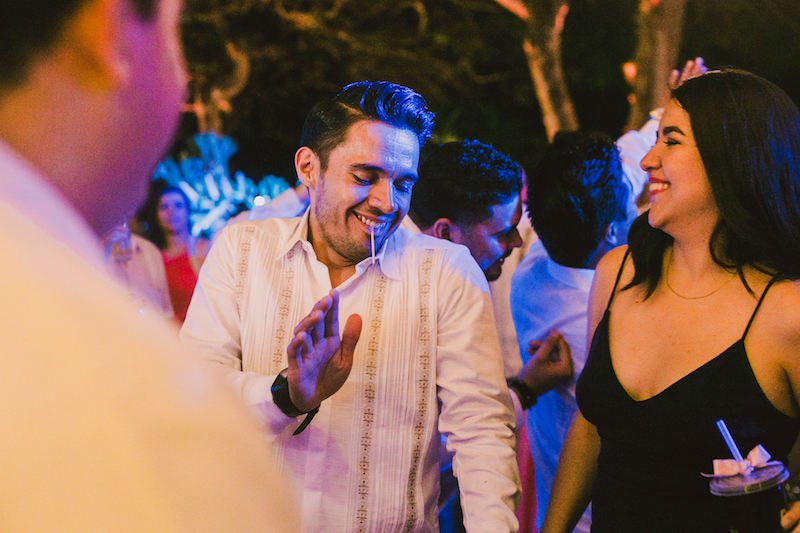 Photo Credits:@cuartoazulwedding@carlosmanzano.fotografia
Do you want to know more about TIPS for your wedding in Yucatan?

We are YUCATANLOVE, Wedding Planners in Mérida

, ask us.