Destination Wedding at Hacienda Tekik de Regil 💎 Lorena & Jorge
Lorena and Jorge after 13 years of friendship, decided to unite their lives in an important step for them: marriage. And so, from the city of Tamaulipas, they both decided that Yucatan would be the perfect destination to celebrate their wedding in one of the haciendas of the state. 
Like Gatsby and Daisy
The morning of the wedding began with Lorena getting ready. She spent a moment of happiness and pure relaxation in one of the rooms of the hacienda Tekik de Regil, where she enjoyed her hair and makeup service.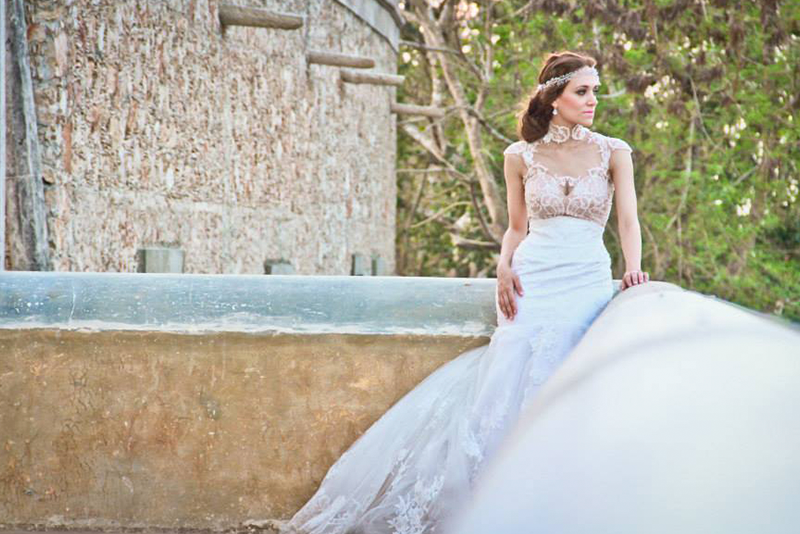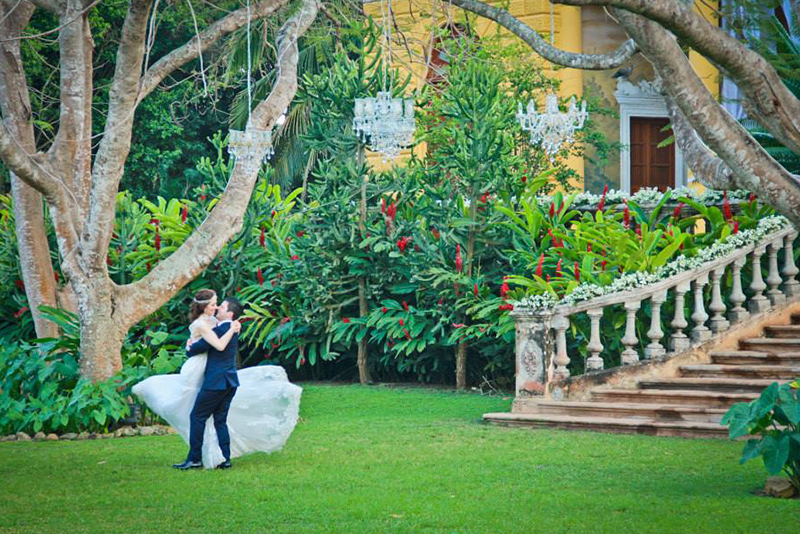 The beautiful bride chose a semi up-do hairstyle that matched perfectly with the headdress around her head which had a flower and a few feathers, very much like 1920's style. After her hair was done, It was time to put on her wedding dress with the help of her mother who was with her in the room. The mermaid cut dress with lace details on the top and train made Lorena a very elegant bride who looked like an actress out of a Hollywood movie. As for Jorge, he wore a navy blue suit and white shirt.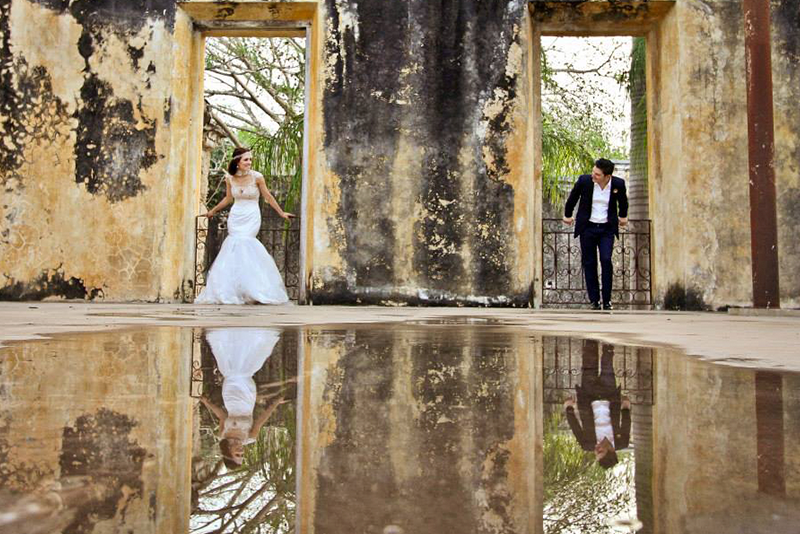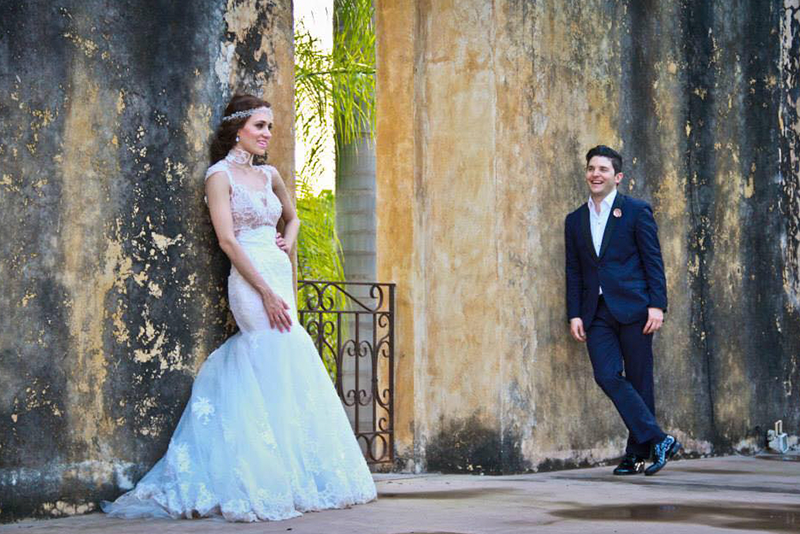 When it was time for the first look, Lorena and Jorge met in the corridors of the hacienda, like in a movie scene. The couple then had a photoshoot before the religious ceremony where they would unite their lives in the presence of God. 
Emotional words
The ceremony took place in the chapel of the hacienda where the guests were already waiting for the couple. The priest gave some emotional words to Lorena and Jorge who were very happy to get married at this moment in their lives. At the end of the ceremony, the priest gave them the blessing, marking the start of their married life.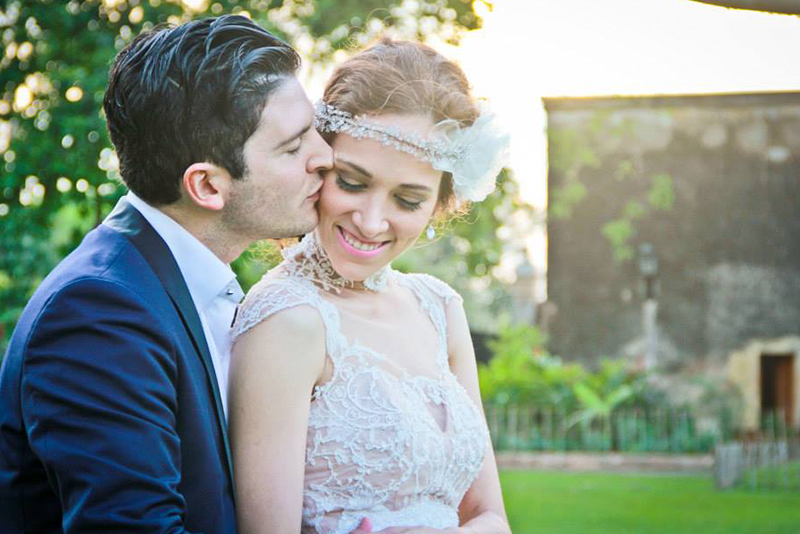 The night is young
Since the wedding reception was inspired by the Great Gatsby a classic carriage could be seen at the entrance, matching the atmosphere of the twenties. The party started with the entrance of the bride and groom, everyone cheered for the happiness of these young lovers.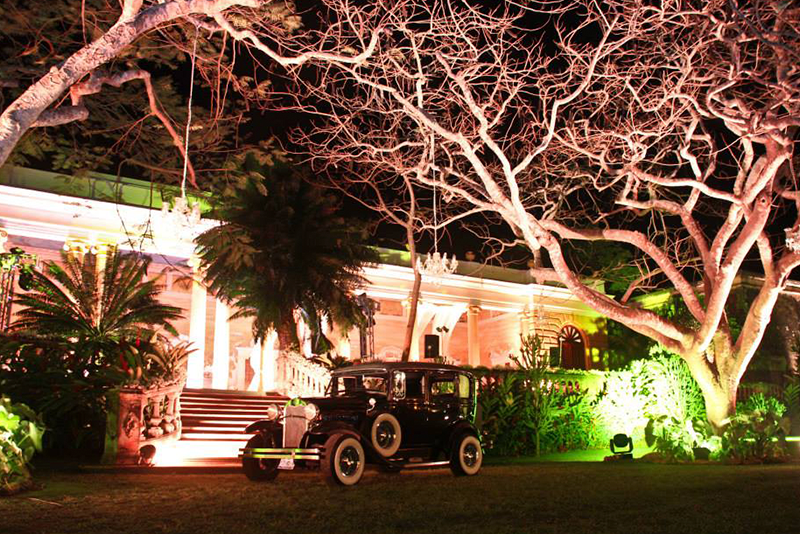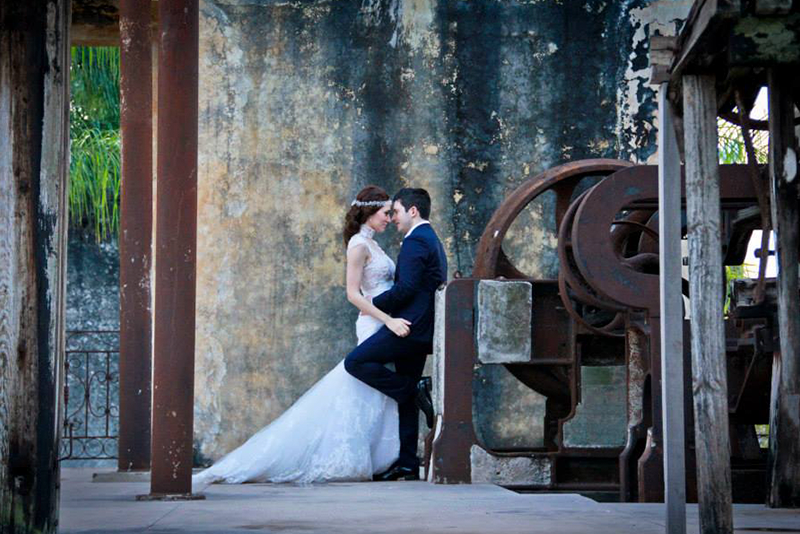 As the music set the mood of the party, a group of girls entertained the guests with a charleston type dance. Then the Yucatan folkloric ballet surprised everyone with a jarana number. In the end, everyone was already on the dance floor to continue with Lorena and Jorge's wedding celebration. 
Do you want to know more about TIPS for your wedding in Yucatan?

We are YUCATANLOVE, Wedding Planners in Mérida

, ask us.
Photo credits: @ivyrochafotografía