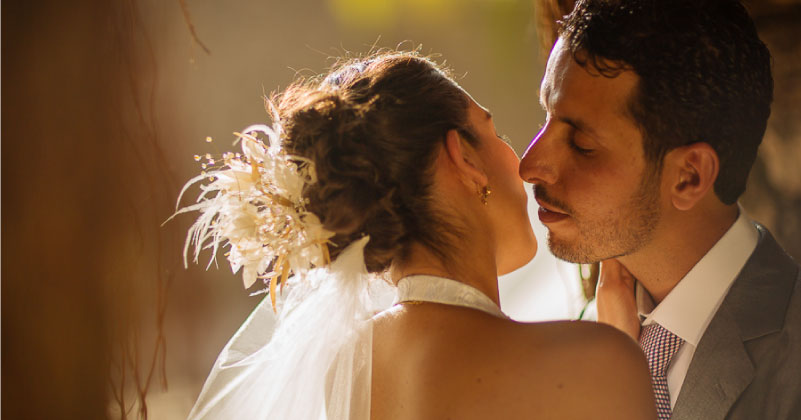 Destination Wedding at Hacienda Tekik de Regil: Gaby & Abdul ☘️
There is a Chinese legend that tells that people destined to be together are united by a red thread that is attached to their fingers and is unbreakable. No matter the time or distance, this thread does not disappear and keeps the two people together for eternity. The story of Gaby and Abdul makes us think that this legend must be true.
Destination Wedding at Hacienda Tekik de Regil
Gaby and Abdul met in Canada during their internship. Distance seemed to be an impediment because she lived in Mexico and he lived in Saudi Arabia, but they decided to give each other a chance. Their love grew stronger over time and after several trips, meeting their families, time apart and a lot of Internet, they decided to get married.
Merida was the destination they chose to frame their union and a beautiful Hacienda, the place to make it happen. This Hacienda offers unthinkable details that conquer the eye, for its classic and romantic quality, very similar with the personality of the bride and groom.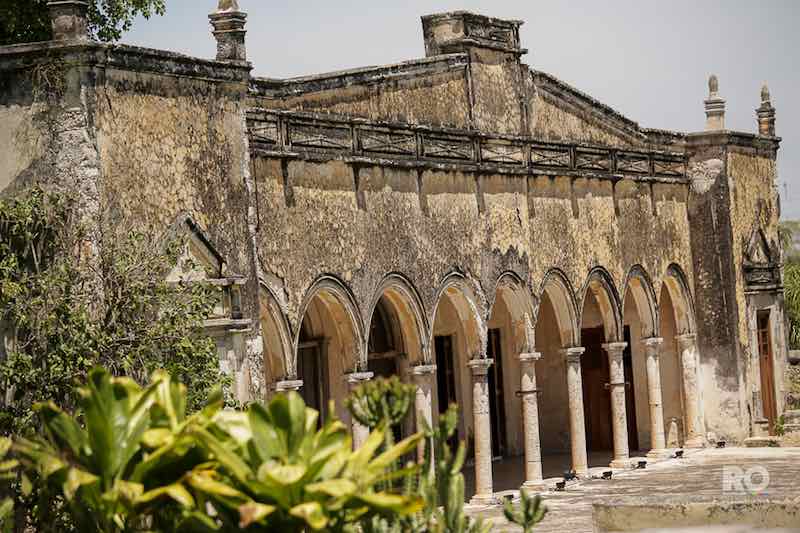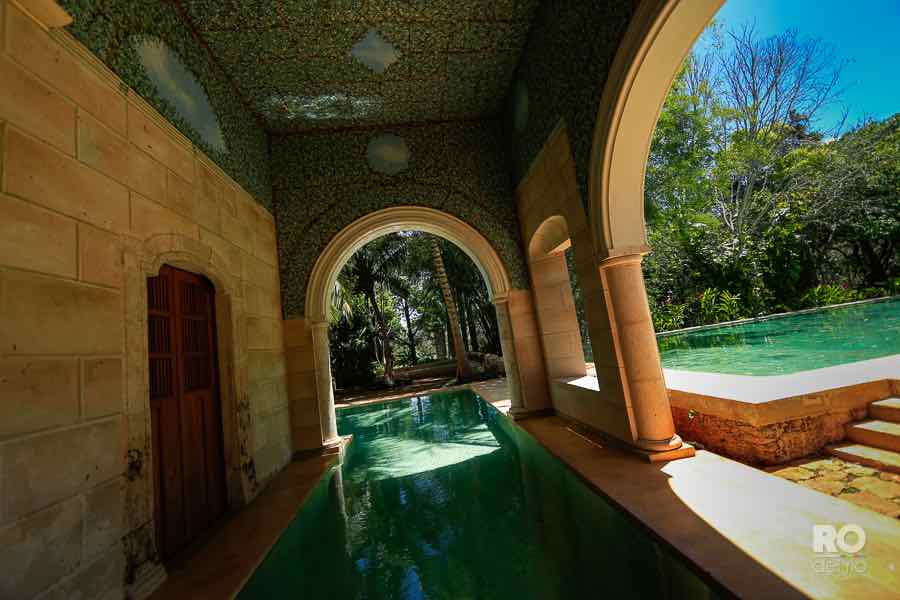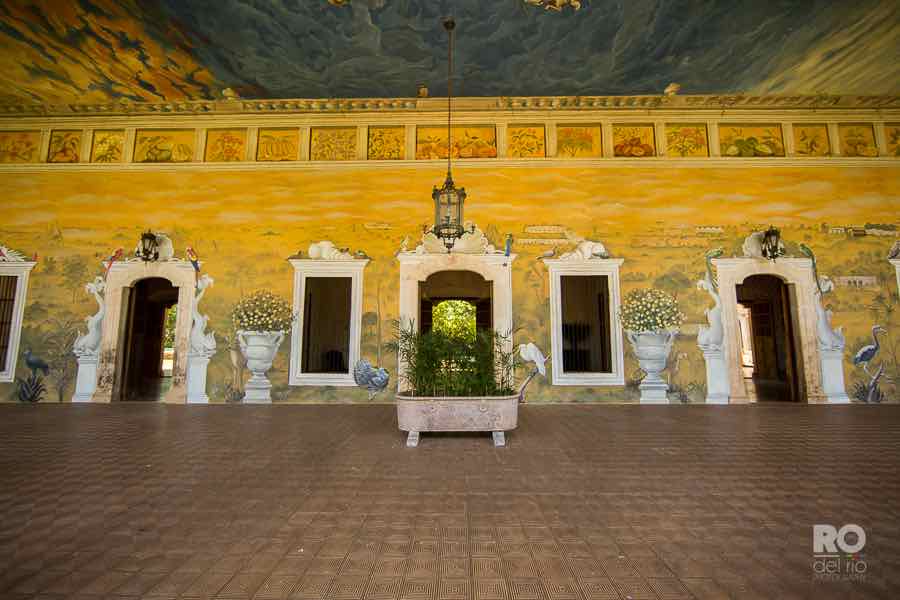 The great day began with spectacular sunny weather for the couple to begin their preparations. Each one got ready in a private room to preserve the tradition of seeing the bride until they reached the altar.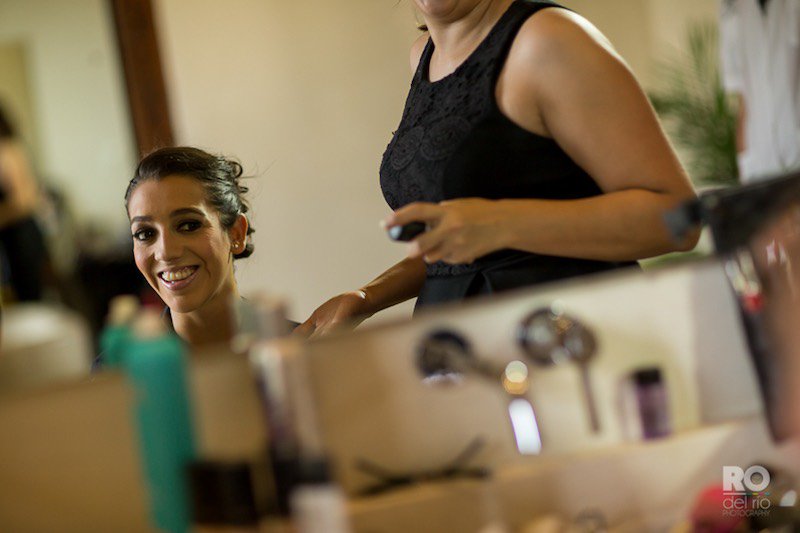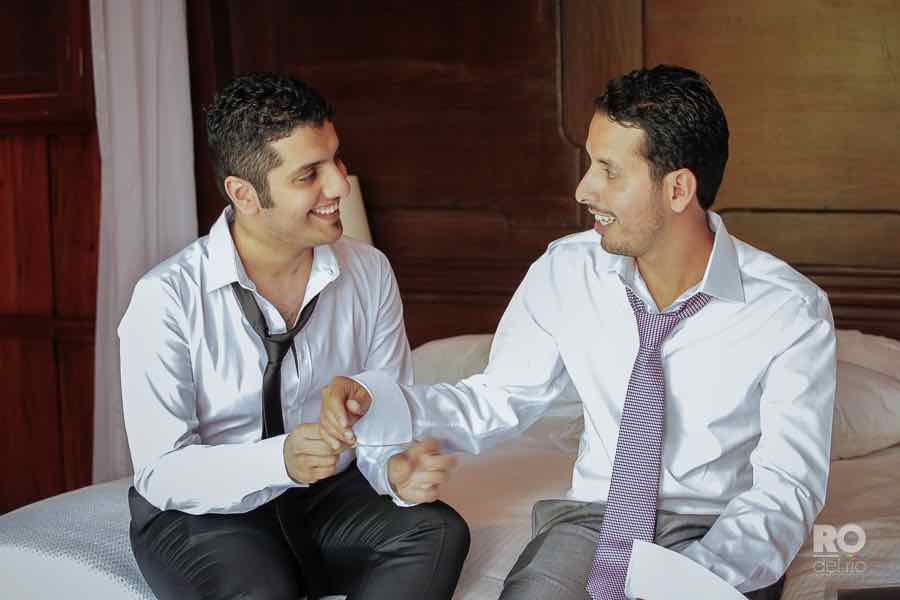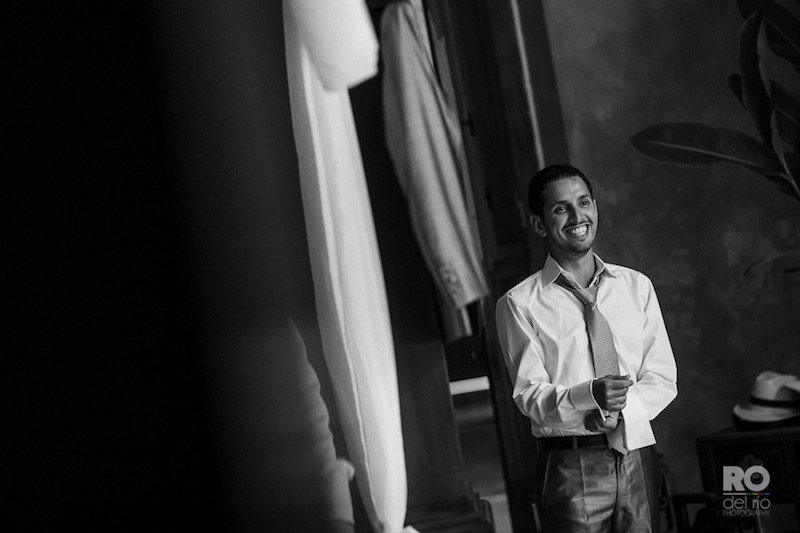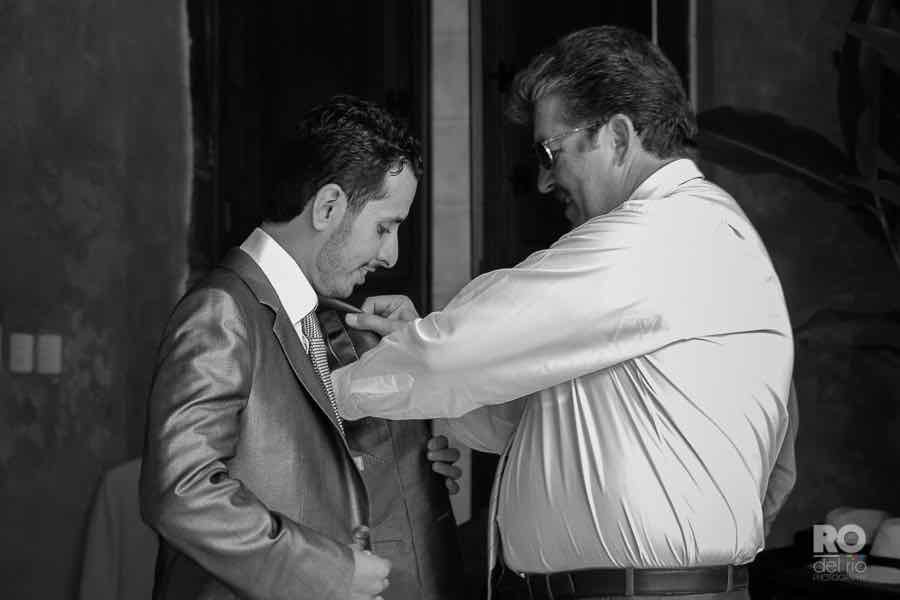 One of the most emotional moments came during Gaby's getting ready, when her mom saw her dressed as a bride. Surely this moment had been a dream for both. Tears of happiness were not long in coming. The atmosphere was filled with love, complicity and a maternal pride that cannot be expressed in words.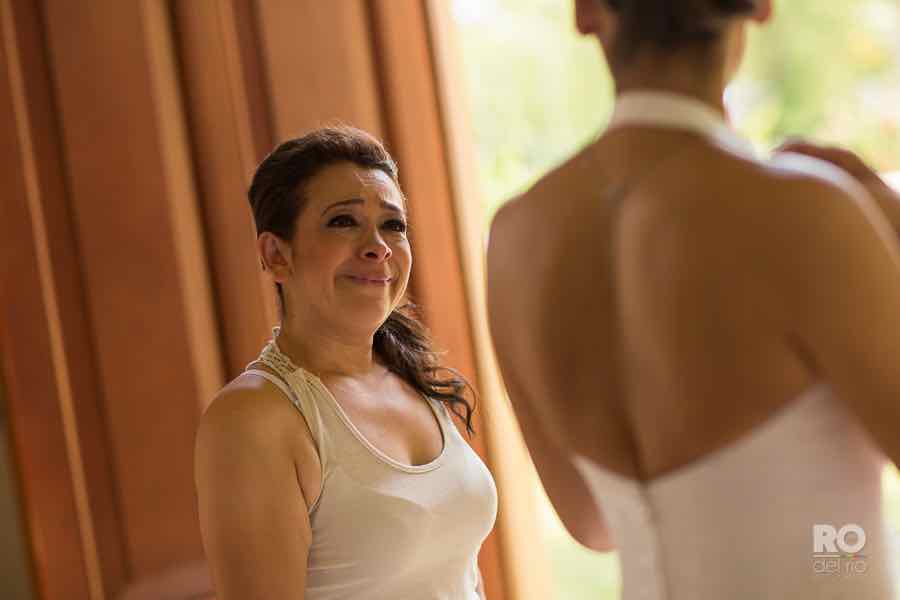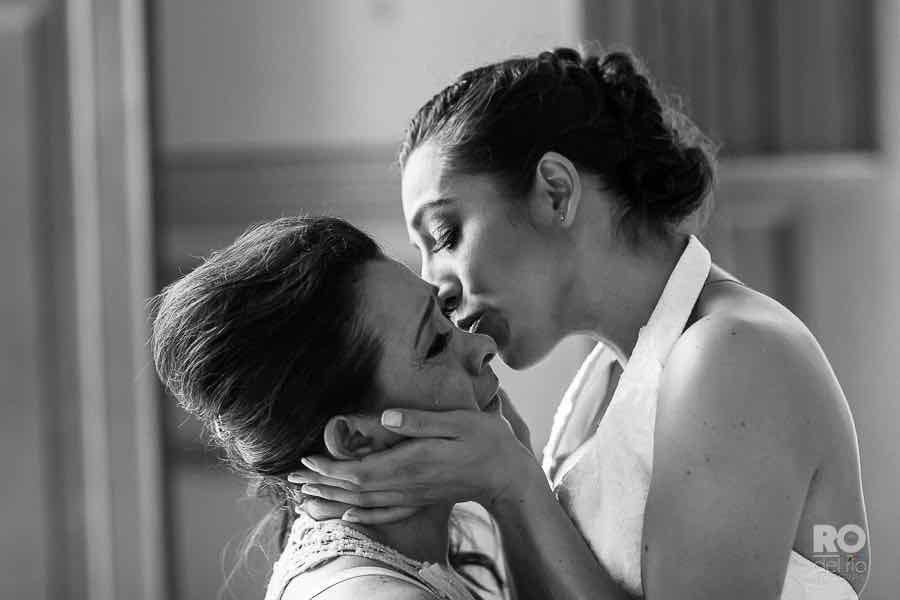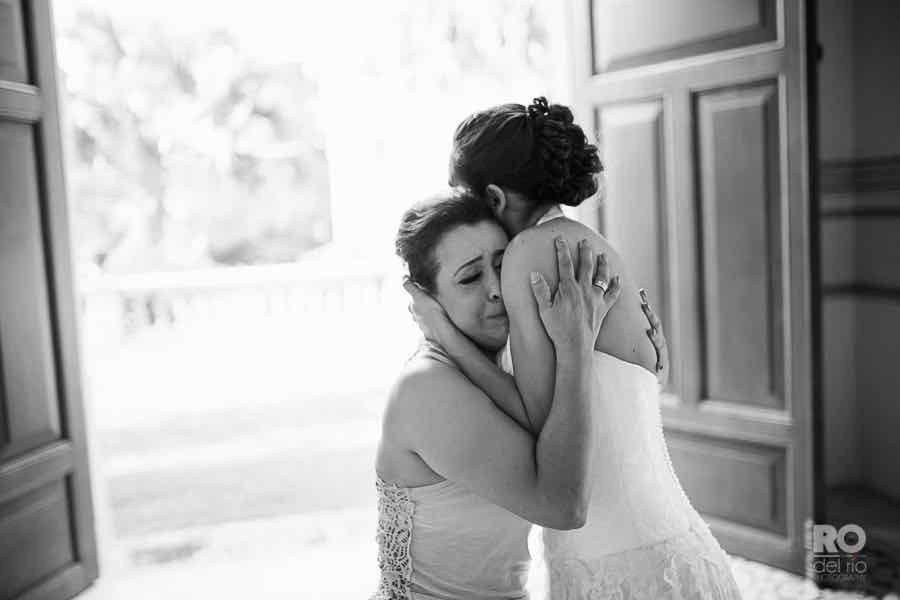 Once the bride and groom were ready, they began their wedding with a ceremony of union of cults, because their beliefs had different origins. This ceremony was a very special detail, a sign of the respect and affection they have for each other as a couple and for their cultures.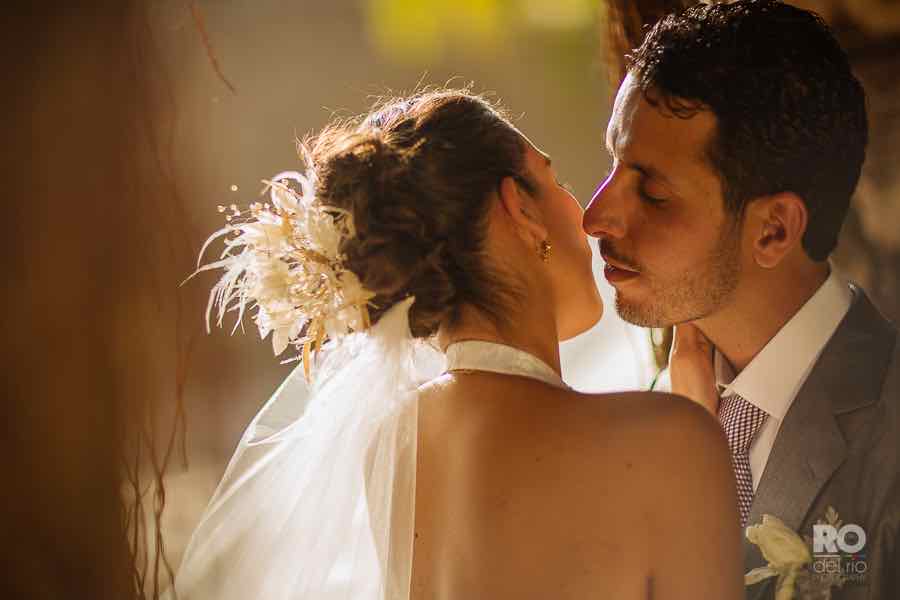 Then they had a mass at the same Hacienda to celebrate their religious wedding. The moment was very emotional, both the bride and groom looked happy and in love. The ceremony, along with the details, were in harmony with the classic and romantic wedding that Gaby and Abdul had planned. The colors of the bouquet, the groom's boutonniere, the flowers in the chapel, the wedding dress, everything was an expression of themselves that the guests were able to identify immediately.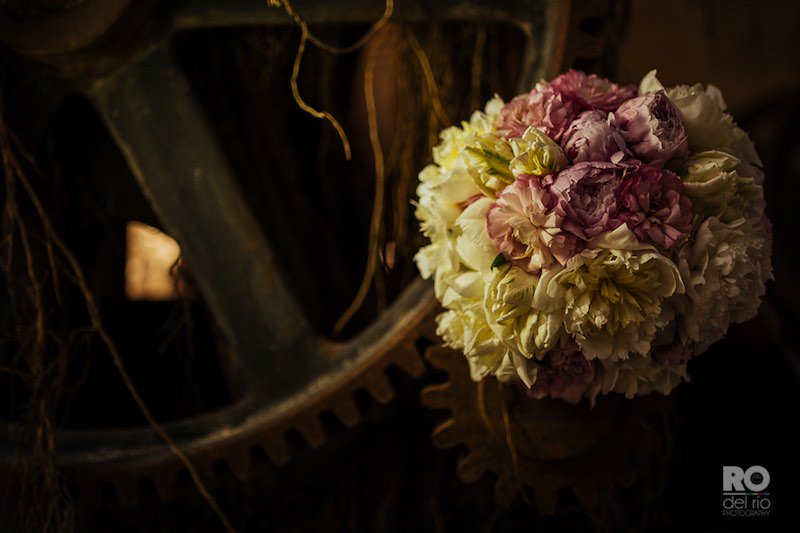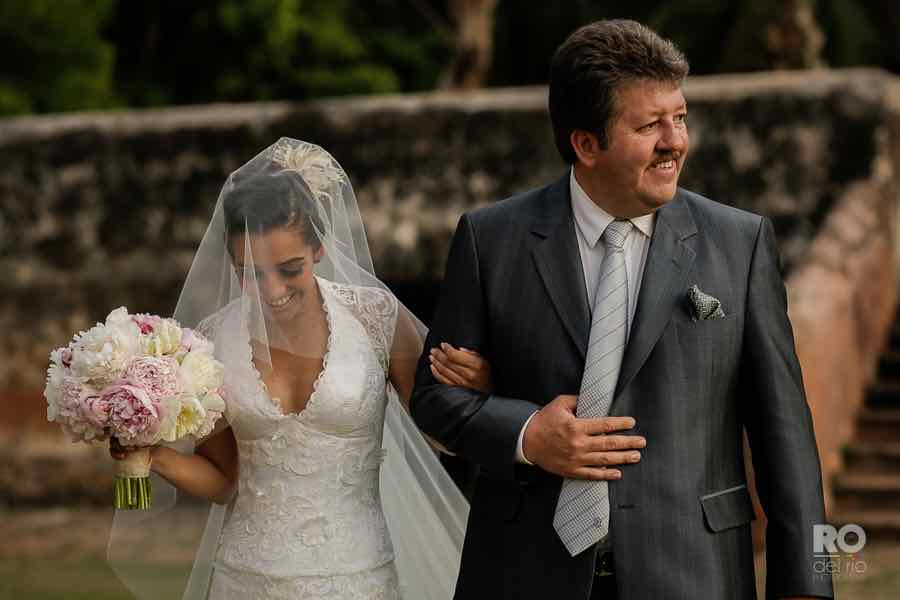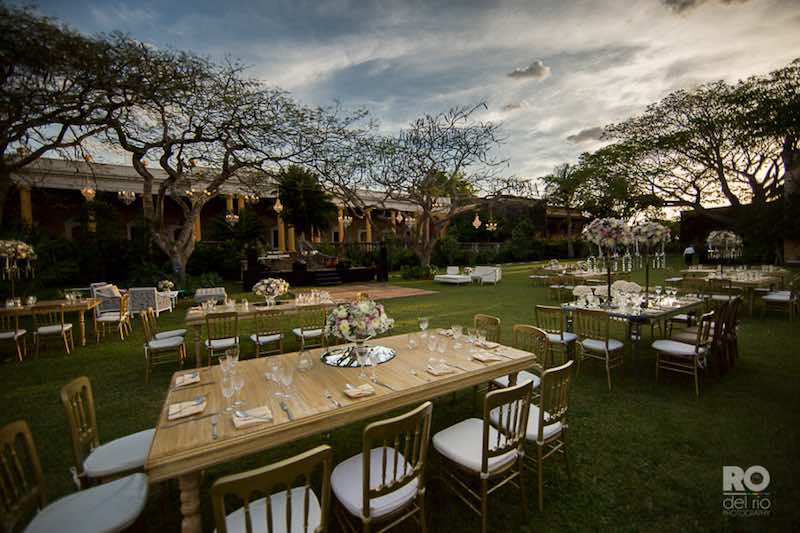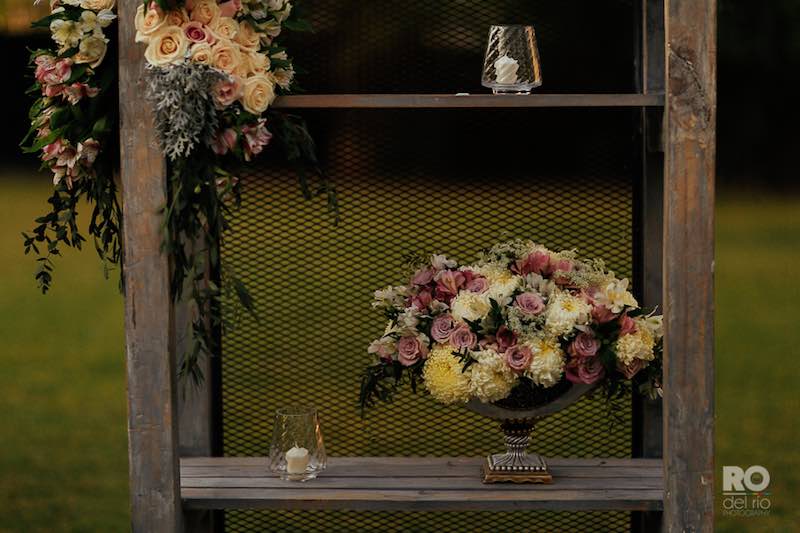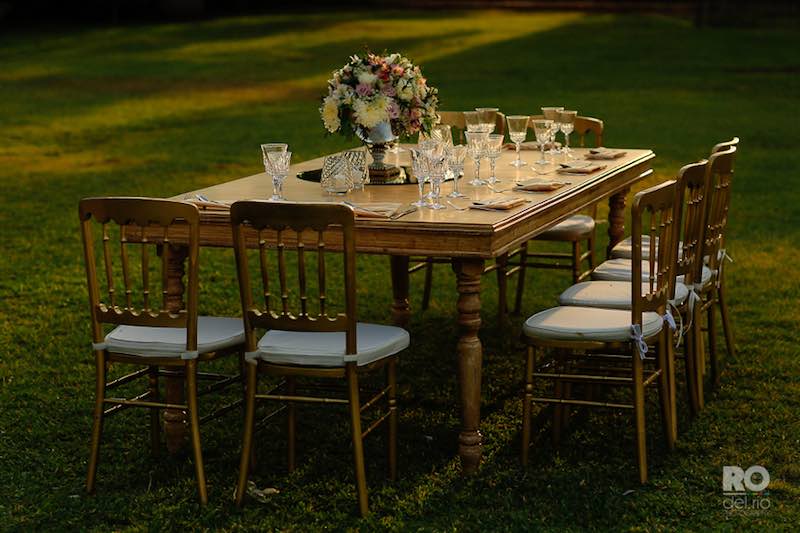 About a hundred guests shared and enjoyed the details of a very stylish wedding. Like their first dance, which was accompanied by a small string orchestra and dim lighting that created a very special moment in the Hacienda garden, and the dancer who entertained part of the party, bringing a little piece of Abdul's culture to Mérida.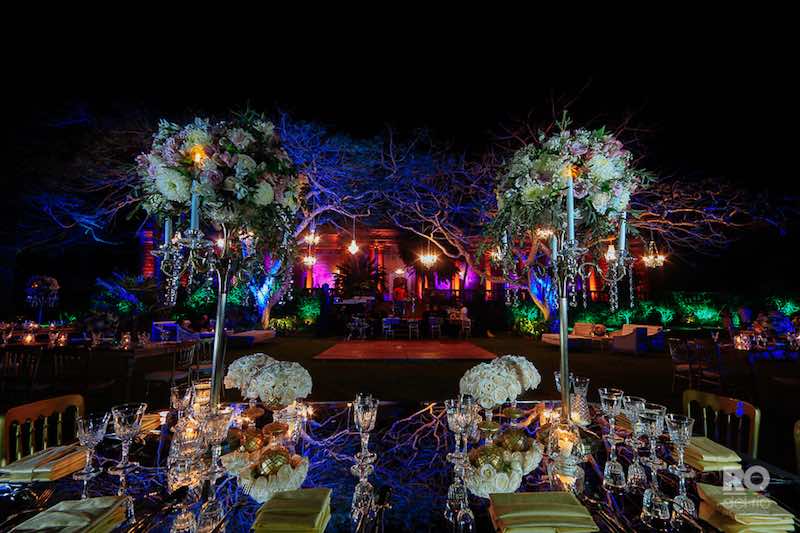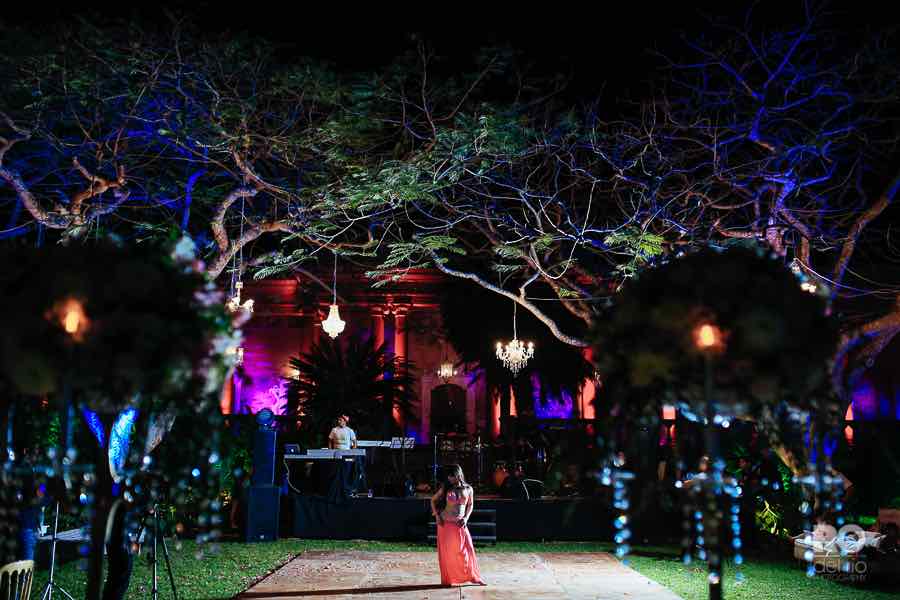 The menu was specially designed for the couple. Once again combining flavors and dishes from their place of origin, to be faithful to them as a couple, but also to their guests, some traveled all the way from Abdul's native Arabia Saudita.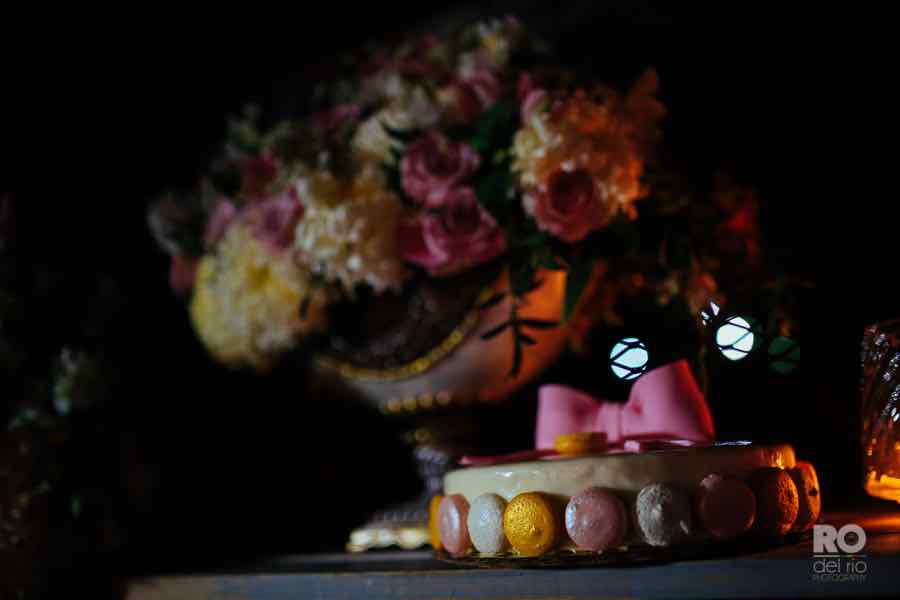 After a vast banquet the party began and the dancing didn't stop for hours. The guests laughed, sang, danced, got to know each other and celebrated Gaby and Abdul's love. The night was framed with fireworks, undoubtedly the highlight of a ceremony planned with love and awareness of the couple roots.

Gaby and Abdul will remember this day as one of the happiest. They were able to share with their loved ones their union in a spectacular Hacienda, with a romantic ceremony and a party that delighted everyone.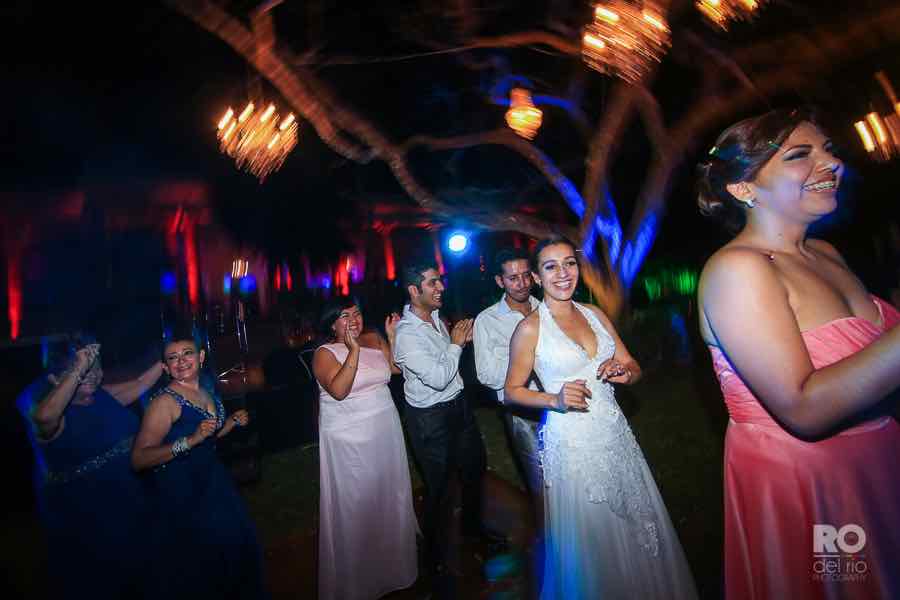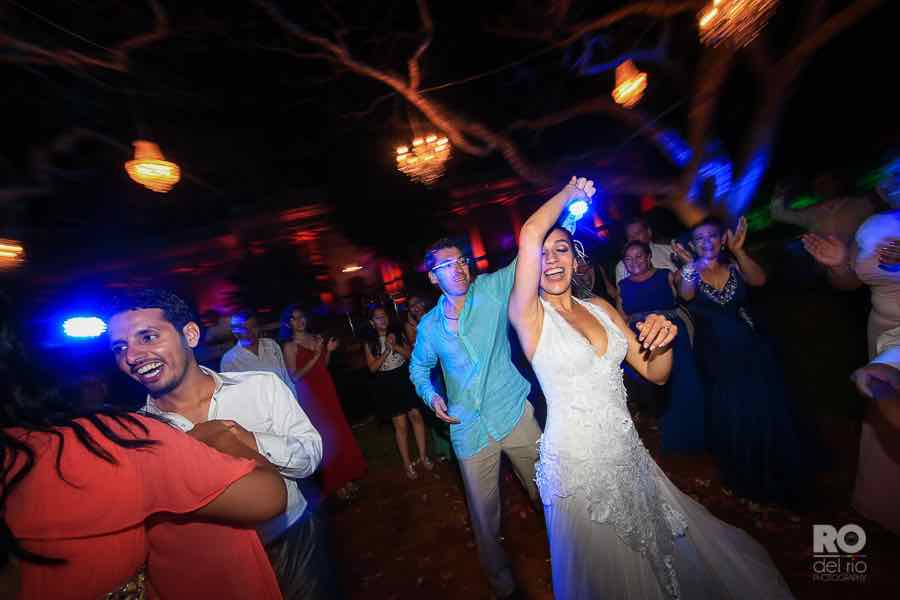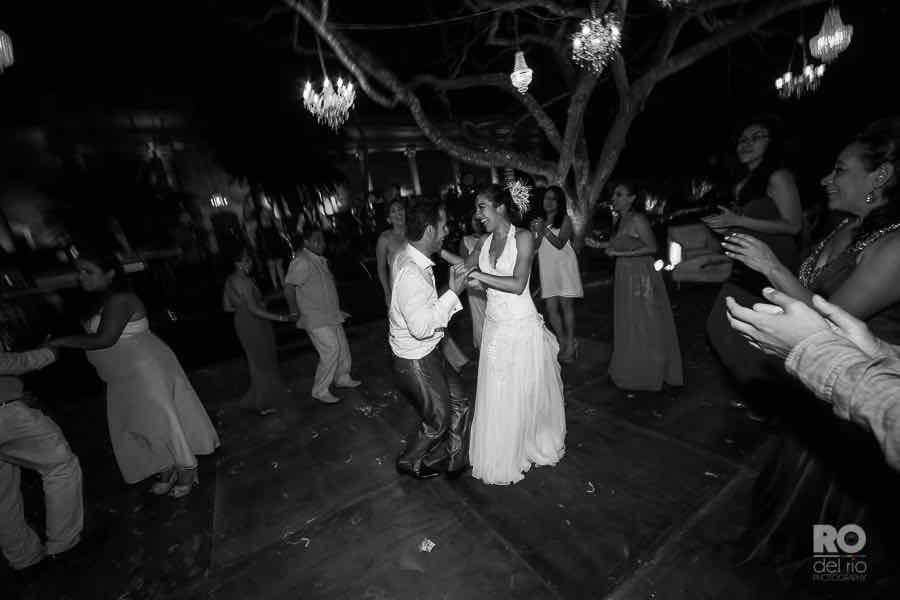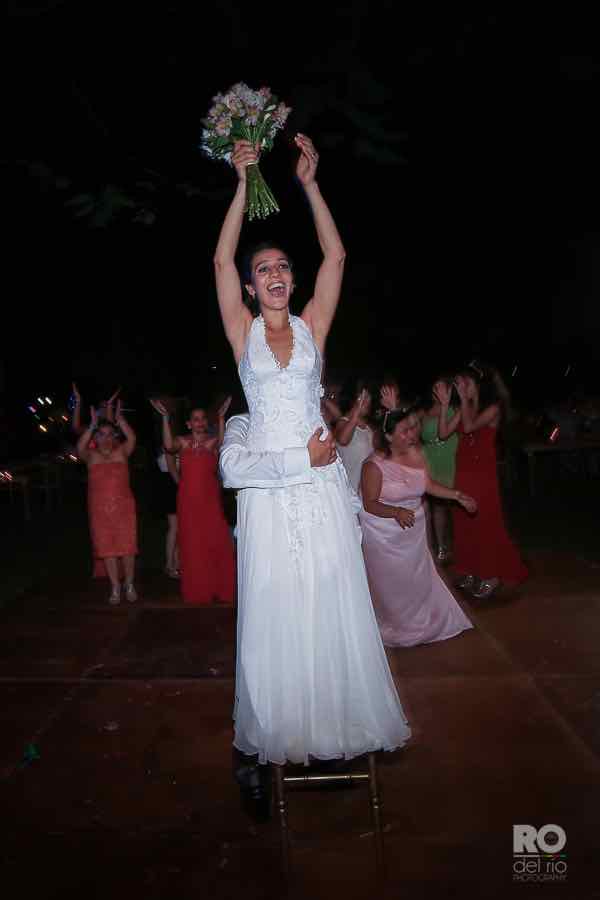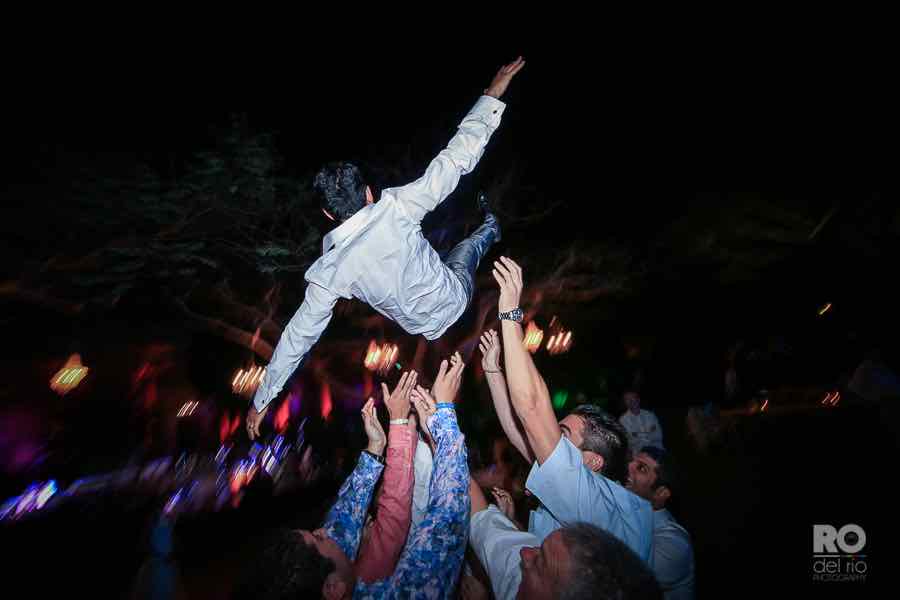 It must be true: some people are meant to be together.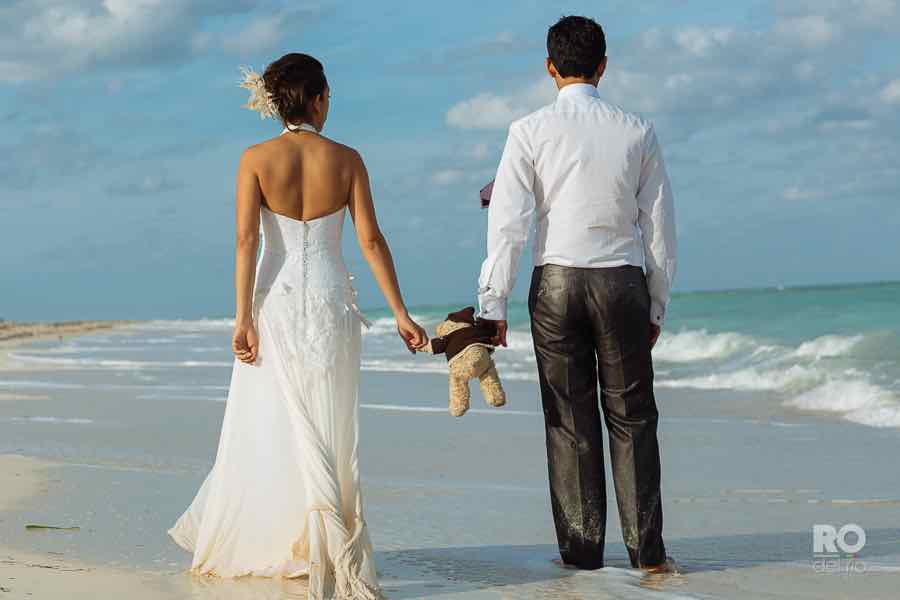 PhotoCredits: Ro del Rio Photography
Do you want to know more about TIPS for your wedding in Yucatan?

We are YUCATANLOVE, Wedding Planners in Mérida

, ask us.