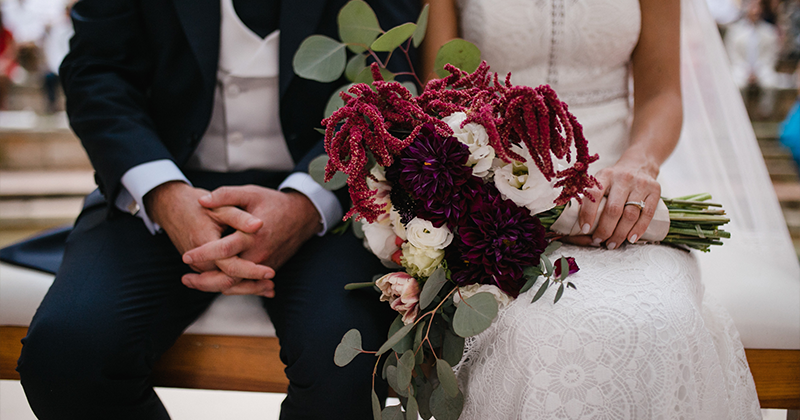 Destination Wedding at Hacienda San Pedro Ochil: Agus & Alan 💖
November 11 2021
Hacienda San Pedro Ochil was the venue for the celebration of the union of Agus & Alan, a sweet couple who traveled from the United States to Yucatán, México. The style of their wedding was Ethereal Heir, which has traits that characterize the bride and groom, their history and their unique love was reflected in every detail.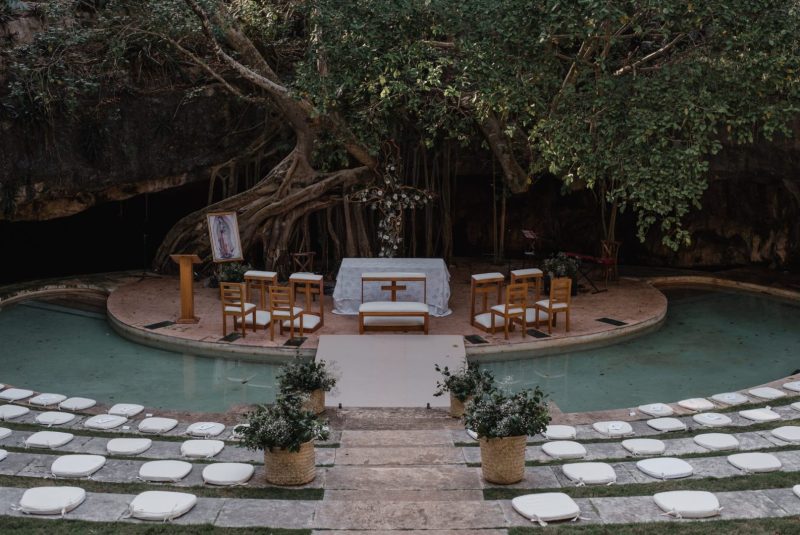 The memorable welcome party took place at Picheta Restaurant in downtown Mérida. Agus had her Getting ready at E&M Maison Azul. The beautiful bride chose to wear a dress with sleeves and lace, with a long veil. Her hair wore a delicate braid and a headdress with stones, and she chose sparkling earrings.
Meanwhile, Alan was at Hacienda Temozón getting ready for the big moment in the company of his family. The handsome groom chose an elegant blue suit with a Cartier watch.
Hacienda San Pedro Ochil welcomed the couple and their guests through majestic arches and lush nature. They made their way to the Cenote area, where the religious ceremony would take place.
The groom walked down the steps, hand in hand with his mother, met the priest and prepared for the arrival of the bride.
Agus arrived holding his father's hand, Alan's eyes shone when he saw his beloved approaching, they embraced each other, the parents of both sat on the sides, and the ceremony began.
The priest officiated the wedding, important people for the bride and groom gave speeches and then they proceeded to put on the wedding symbols such as the rings and the ribbon. They said "Yes, I do" and consecrated their union to the Virgin.
Their loved ones, who witnessed their marriage, rejoiced with the couple and there was no shortage of hugs and congratulations.
The reception welcomed the bride and groom with sparklers, while they carried flags referring to their nationalities. They opened the runway and the party atmosphere increased.
Red flowers with gold details adorned the imperial and square wooden tables, and hanging lights all over the area
Mother and son dances were performed, with Alan, and father and daughter, with Agus, then dancing as new spouses. Fireworks were set off and everyone joined in celebrating on the dance floor.
Agus & Alan's destination wedding was sublime and memorable, we thank them for trusting YucatanLove and wish them much love and prosperity.
Do you want to know more about TIPS for your wedding in Yucatan? 
We are YUCATANLOVE, Wedding Planners in Mérida, ask us.
Photo credits: Ana Scaparone