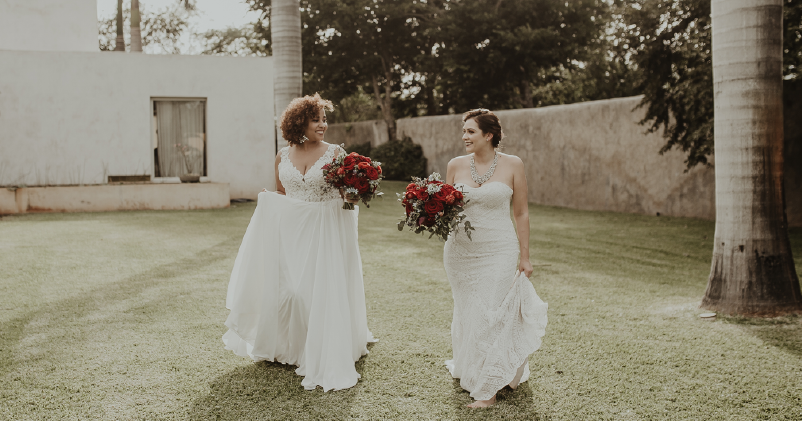 Destination Wedding at Hacienda Sac Chich: 🌈 Ronna & Ali
Ronna & Ali decided to have a private celebration for their wedding to enjoy an atmosphere full of love and fun. Starting their big day with a welcome party at the "Fundación Mezcalería", to receive all their guests.
Both brides are from Longbeach, California, but chose to have their wedding in Yucatán in one of the most requested haciendas for weddings, Hacienda Sac Chich. It was in this same location where their getting ready took place.
This excellent colonial-style venue welcomed their 50 guests in its "Casa de Máquinas" that was especially dressed fot the ocation in the colors blue, gold, and marsala to portray the aesthetic of an elegant wedding. Its ponds were filled with floating candles to create a romantic athmosphere for the evening.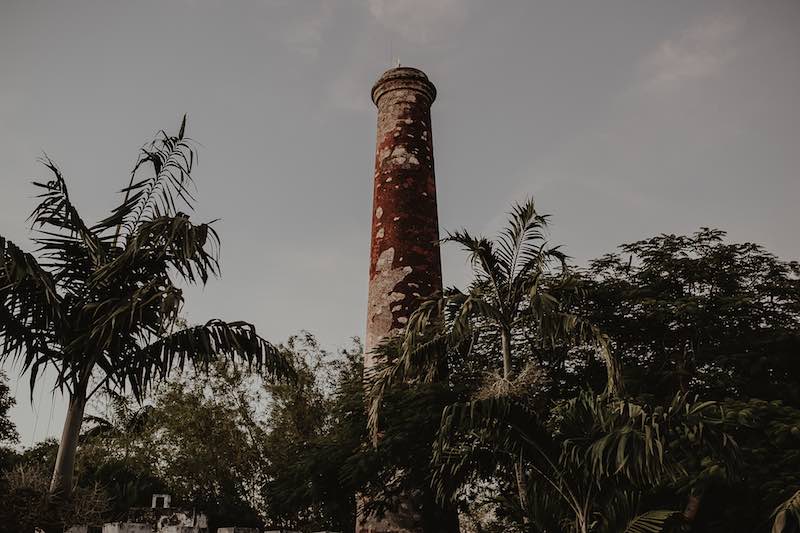 Love is Love at Hacienda Sac Chich 
The brides looked spectacular in their dresses, each one with her own style: Ali in a stunning strapless dress and Ronna in a fresh, loose-fitting gown.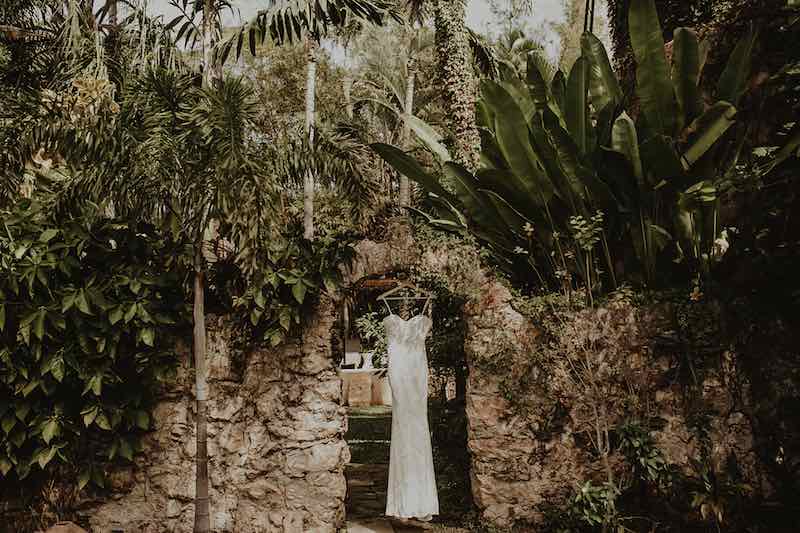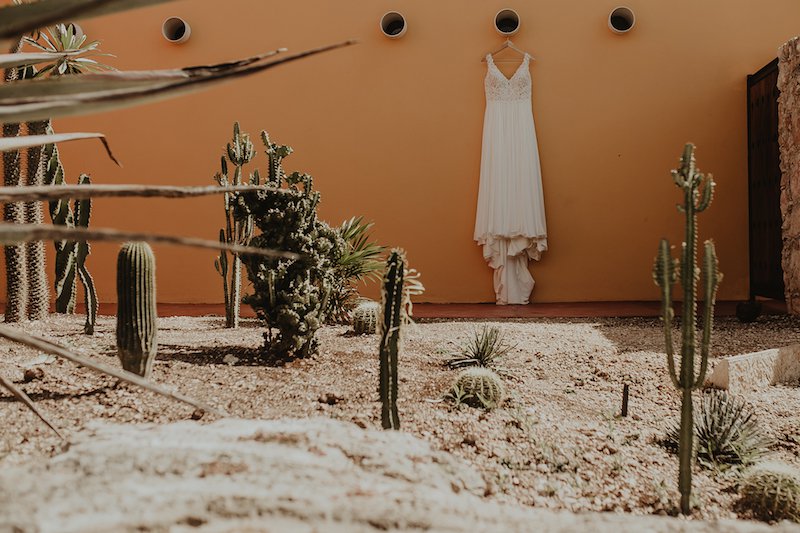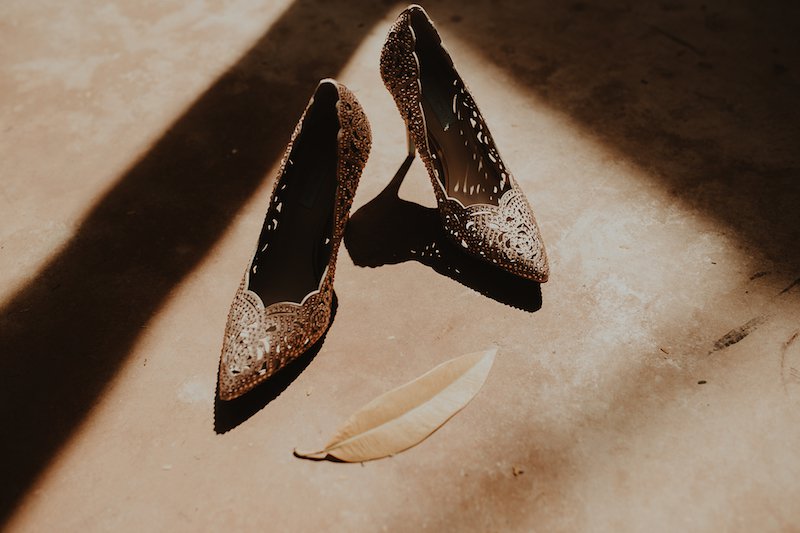 Ronna & Ali were accompanied by their best friends and Ali's children, who were happy to support their mom to marry the person she loved the most in the world (after them of course).
It was definitely not a wedding that we see every day. It was full of magic, color and love. In YucatánLove we treasure it in our hearts, because love is love, regardless of color, race or gender.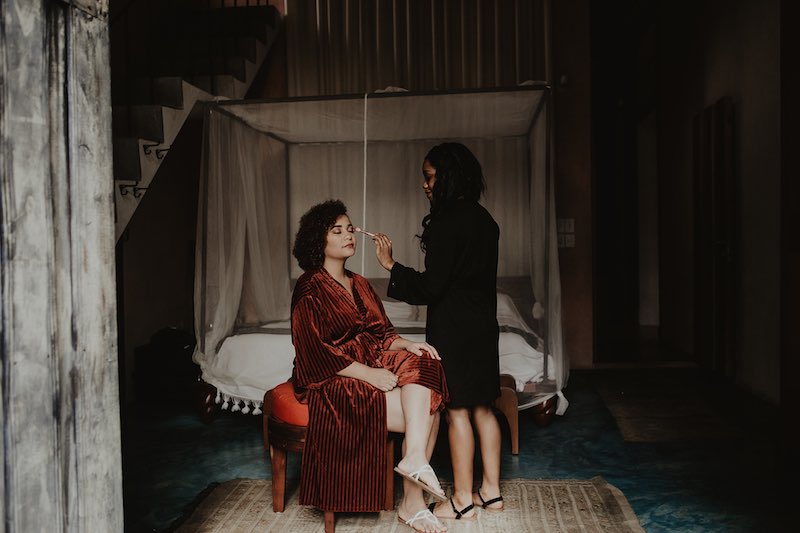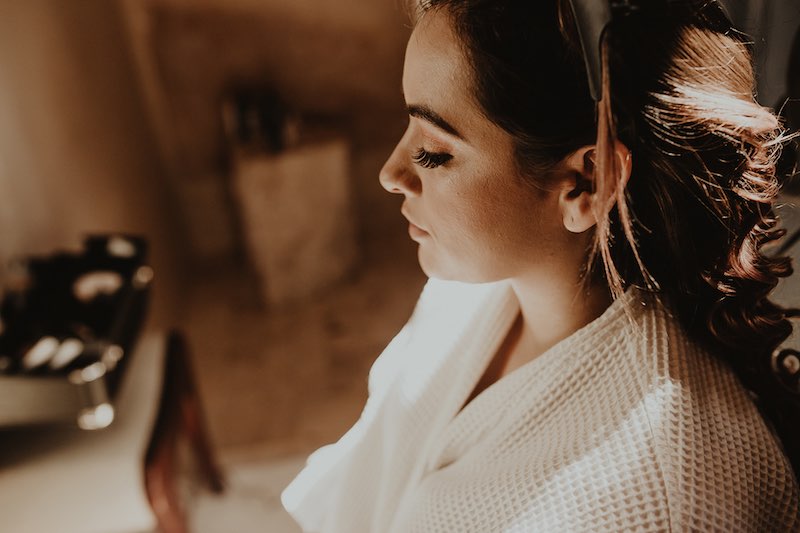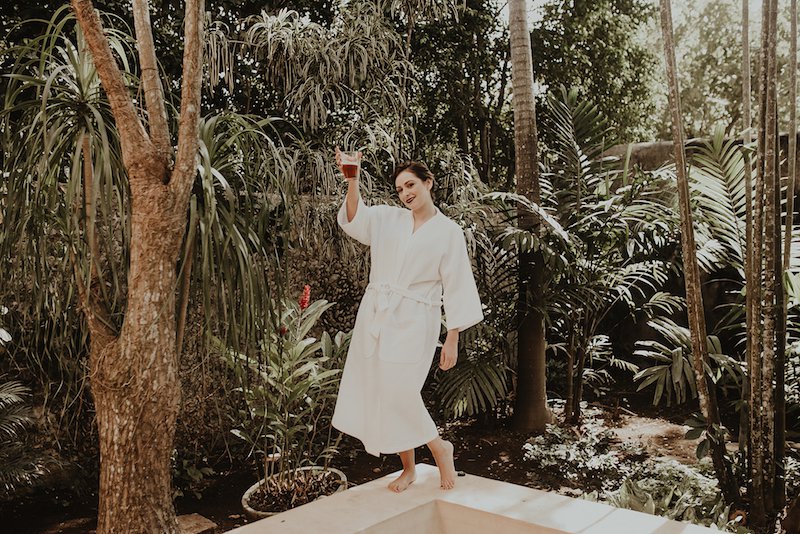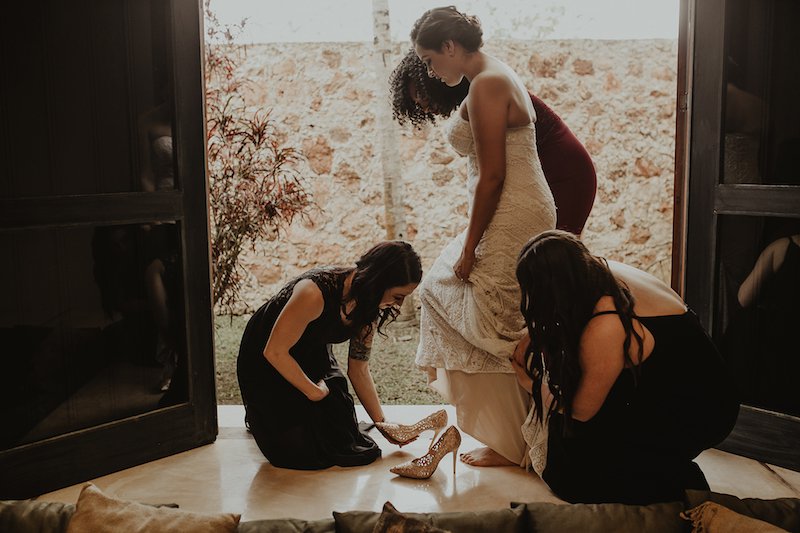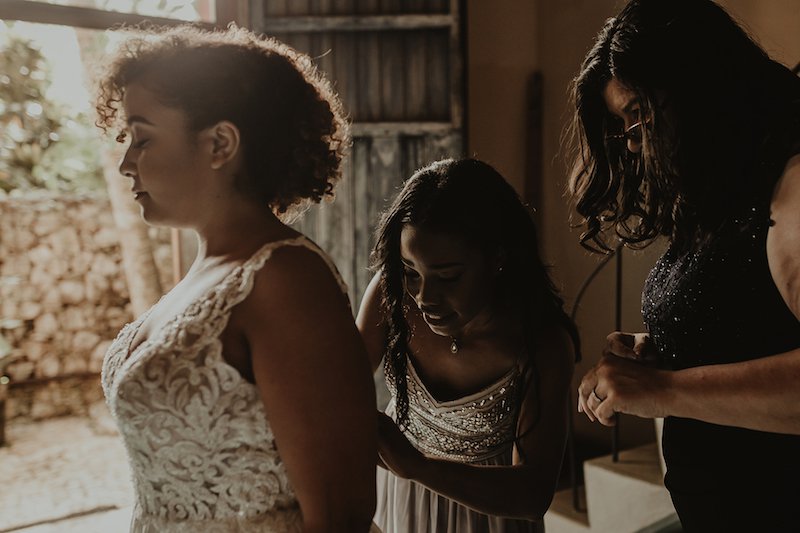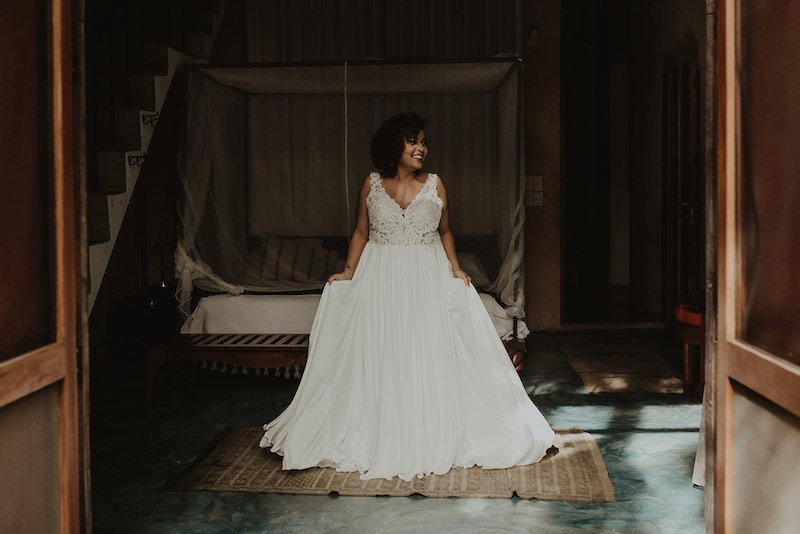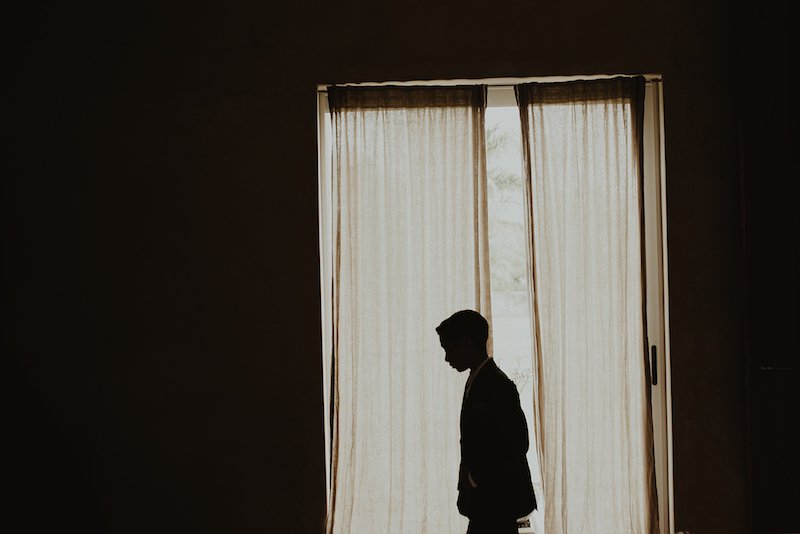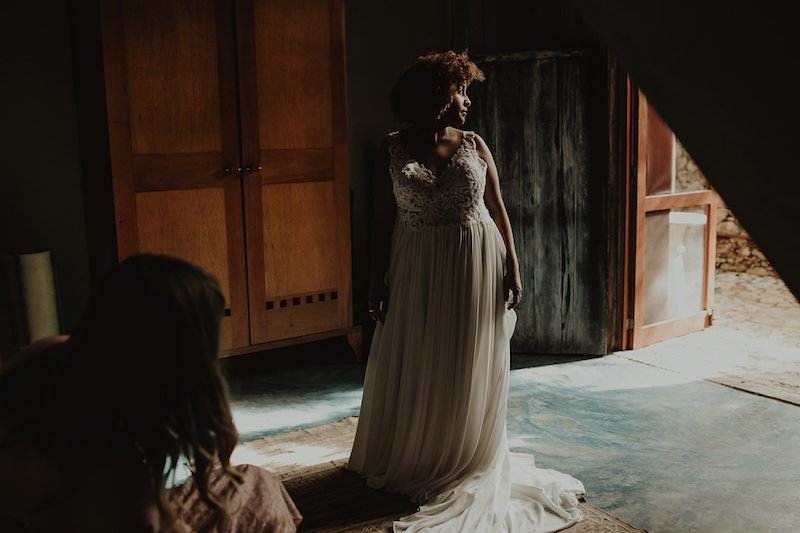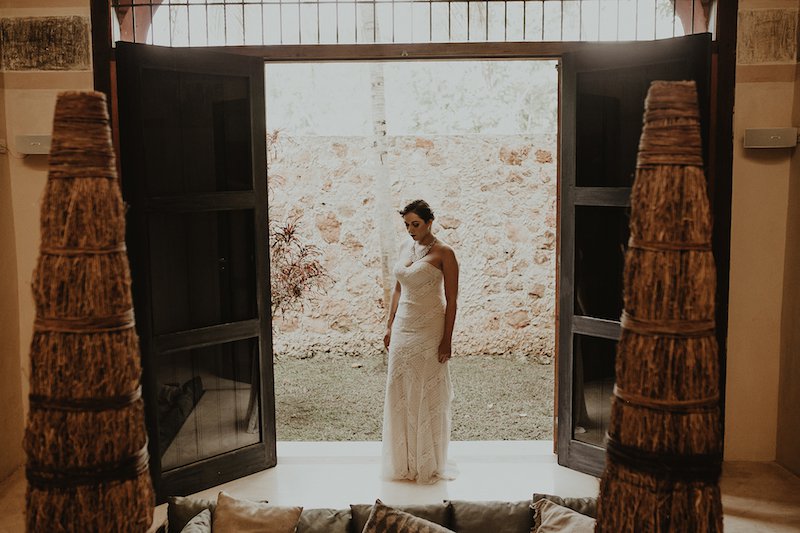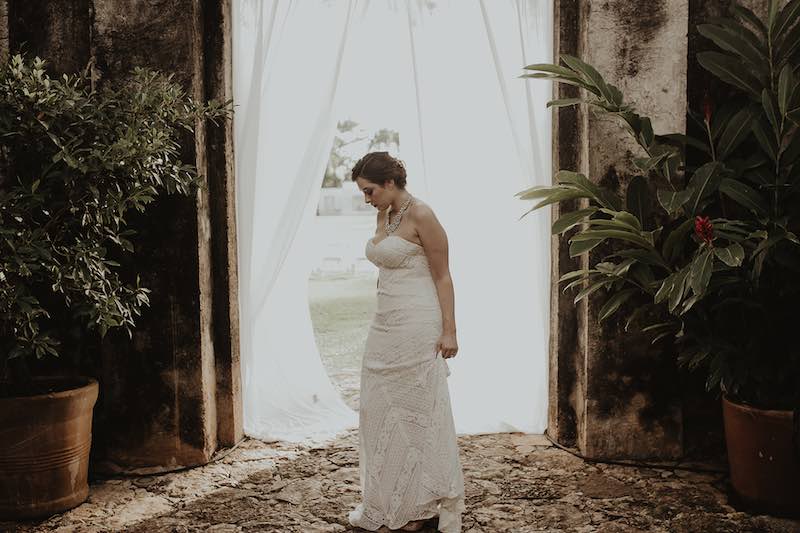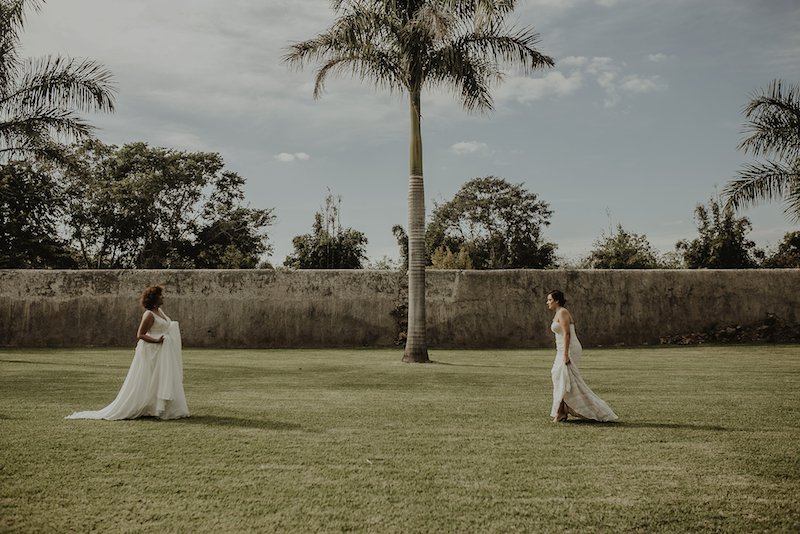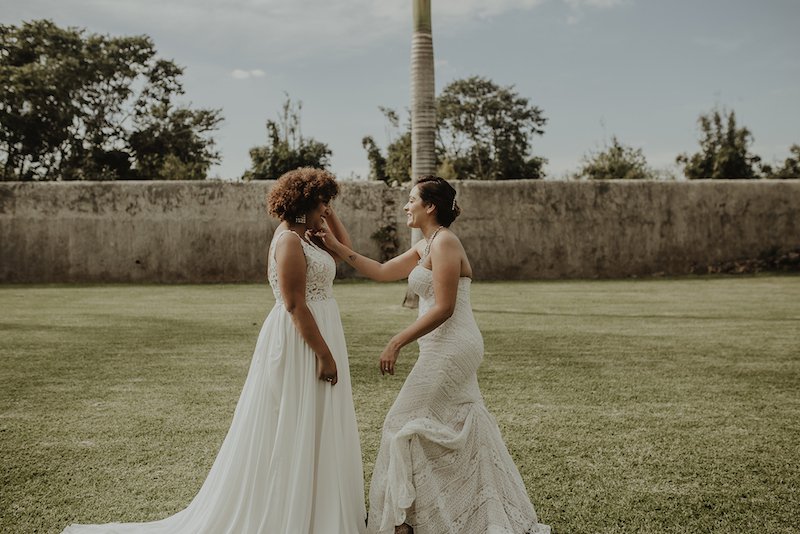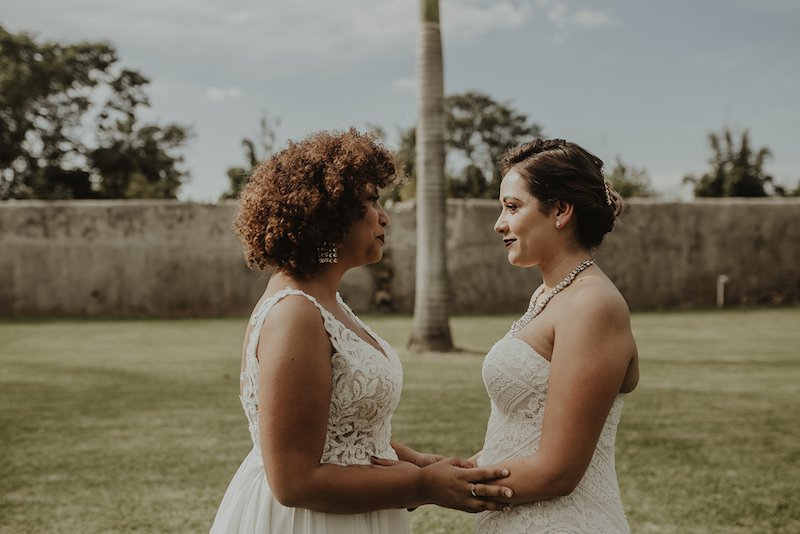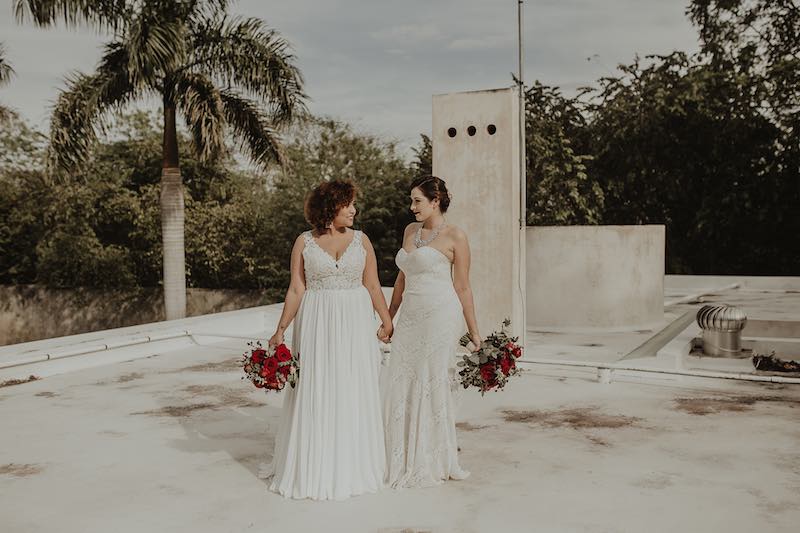 Love Vows…
One of the most emotional moments of the wedding was during the union ceremony, which was officiated by one of their friends while Ali's children were in charge to bring out the rings.
It was a ceremony full of emotions and the tears were not long in coming. It was a union in which everyone could feel the love that this family has for each other.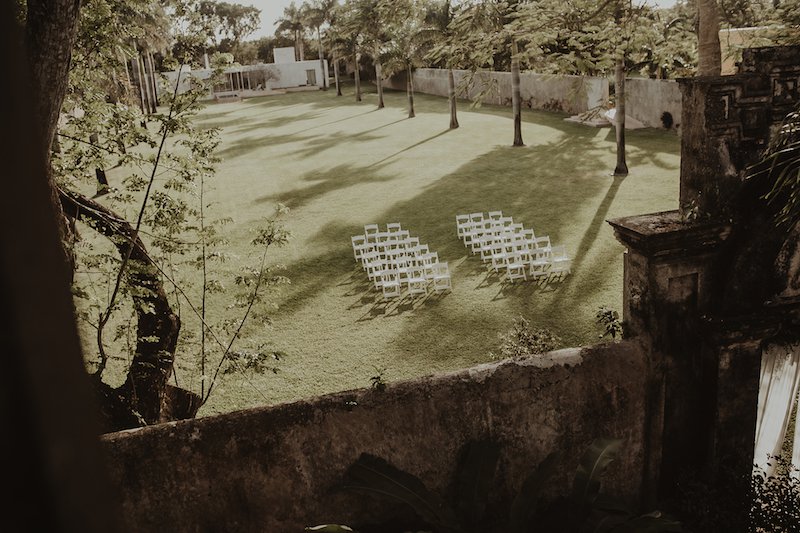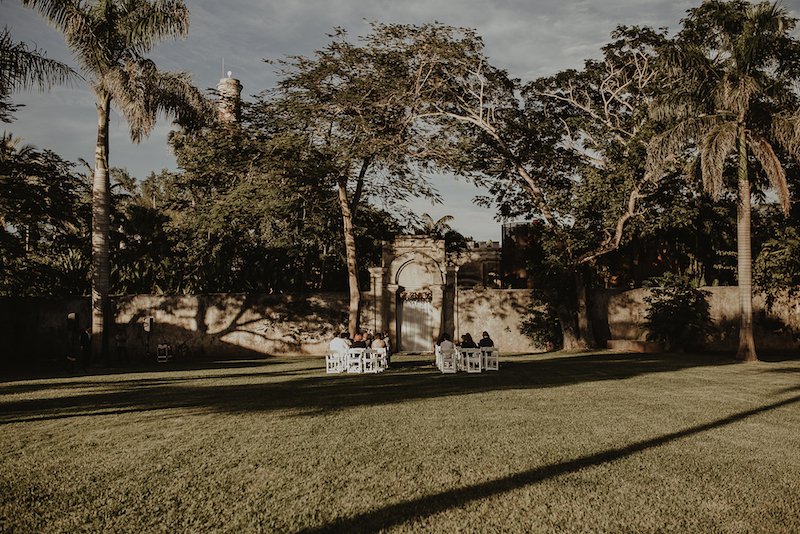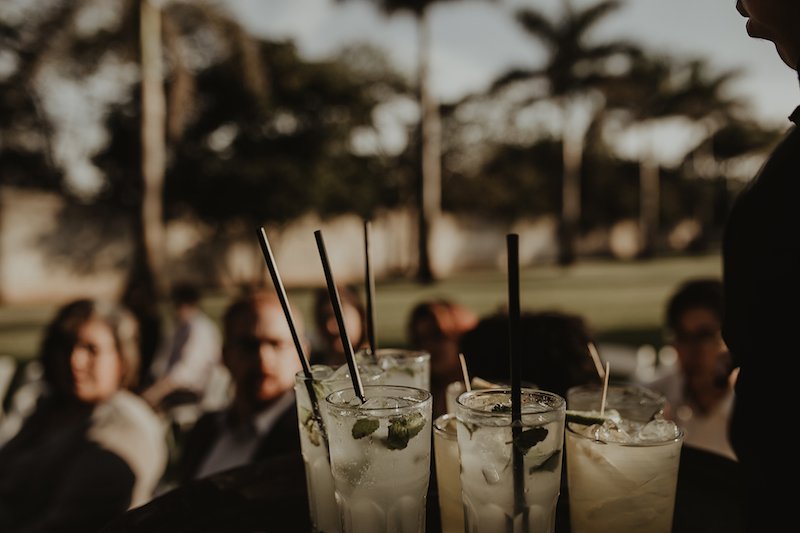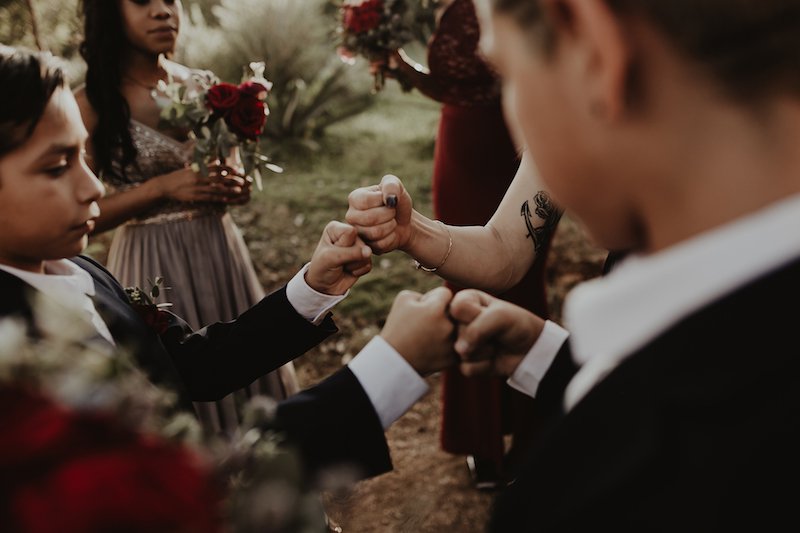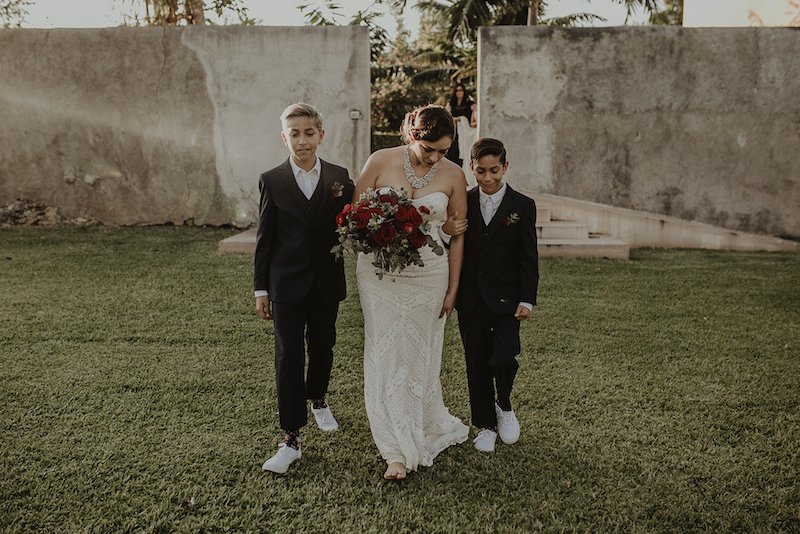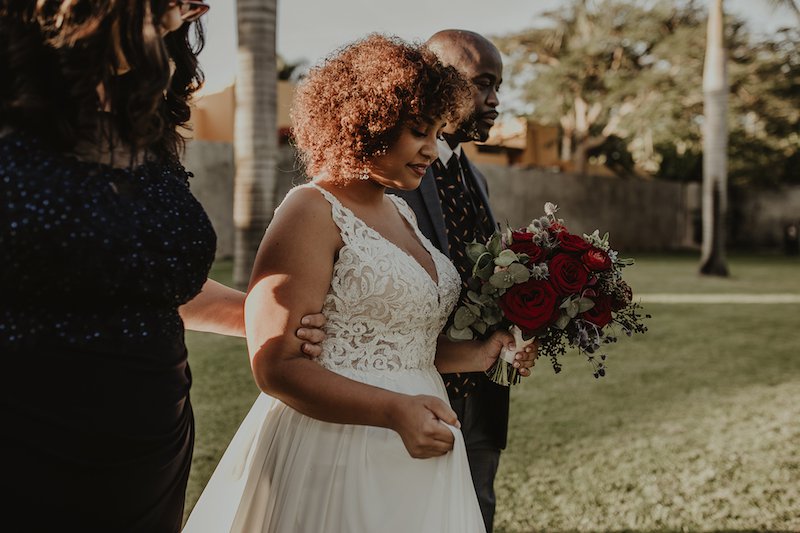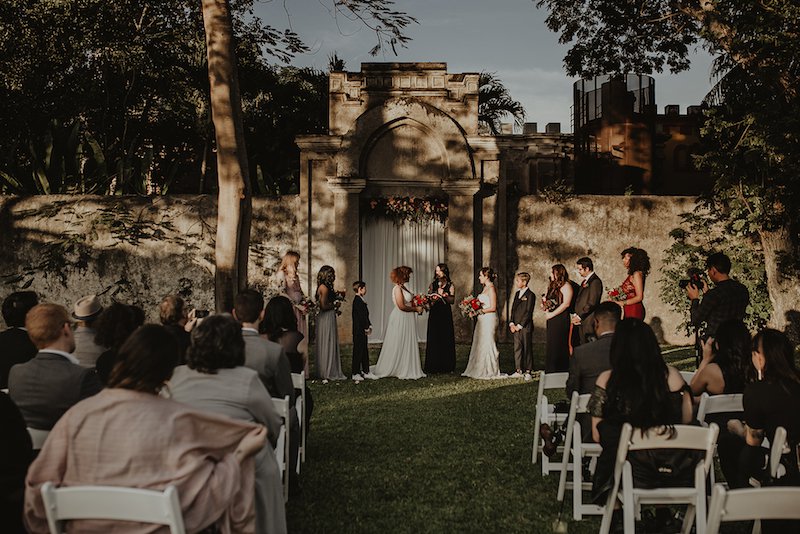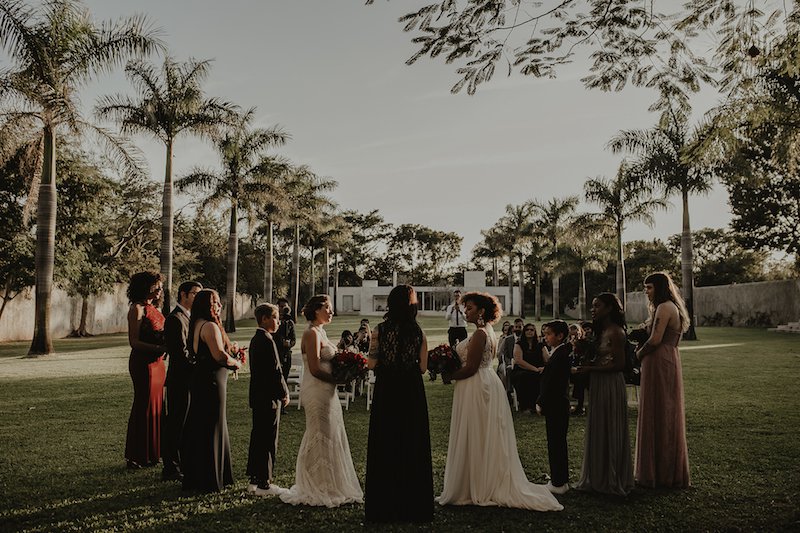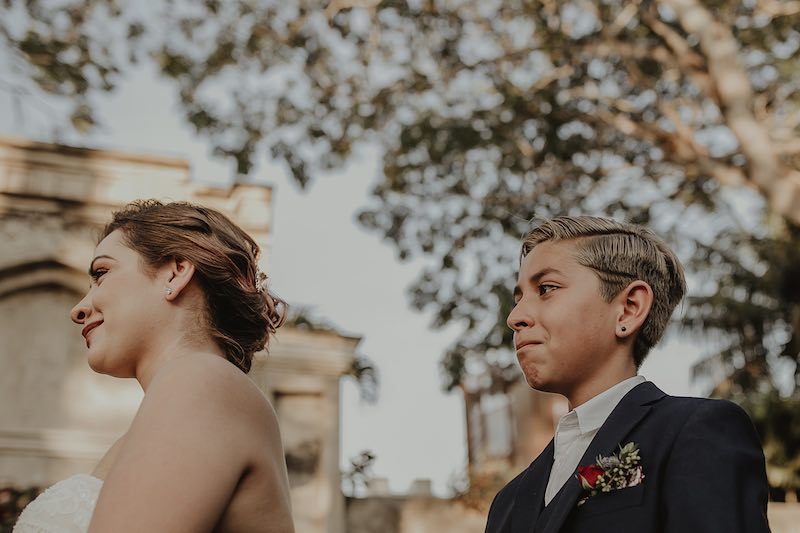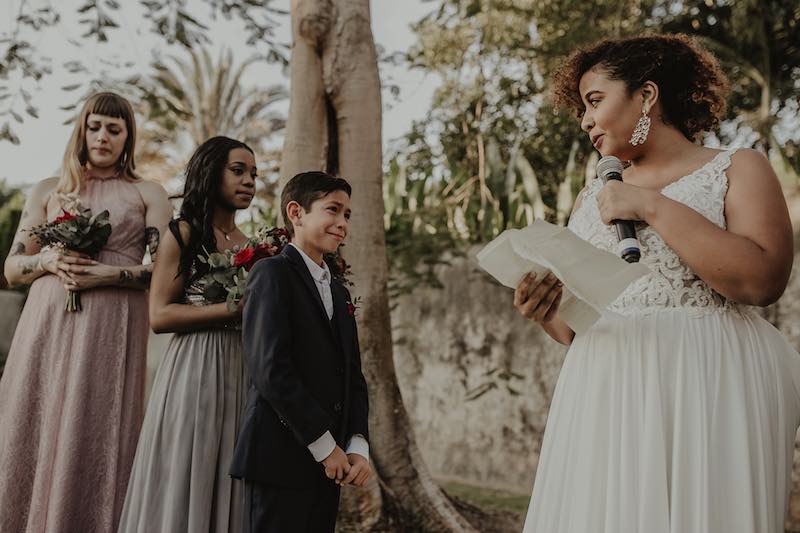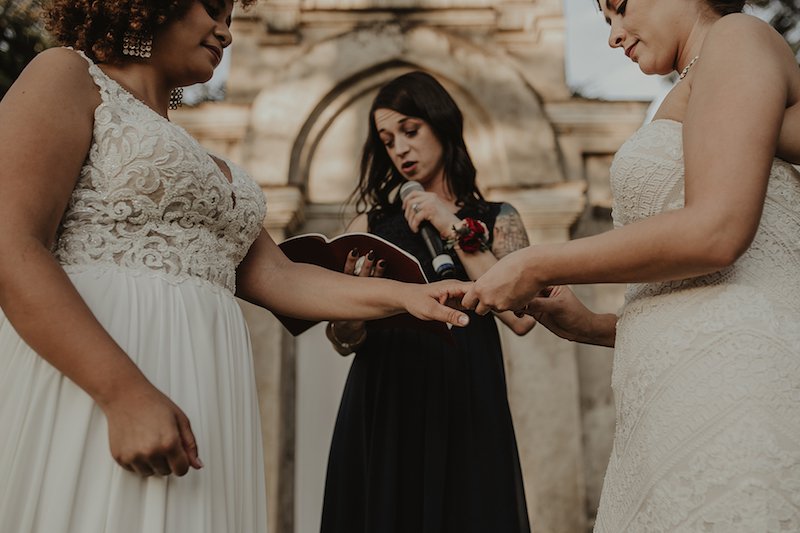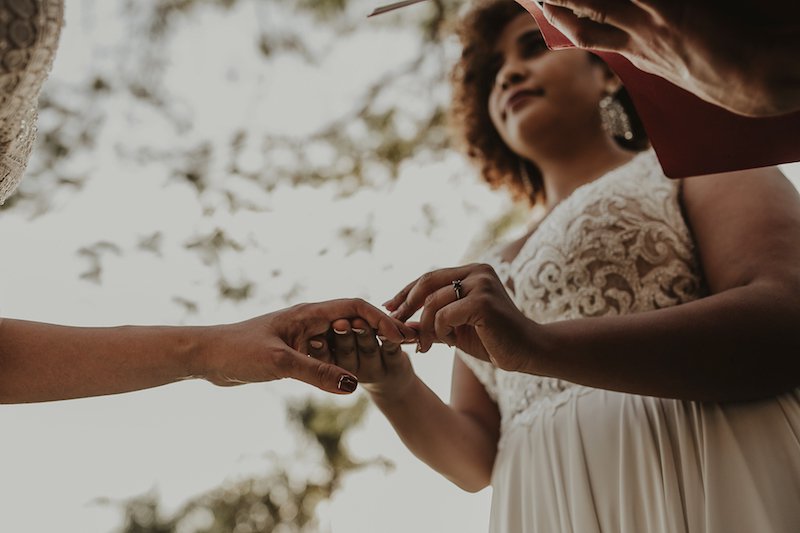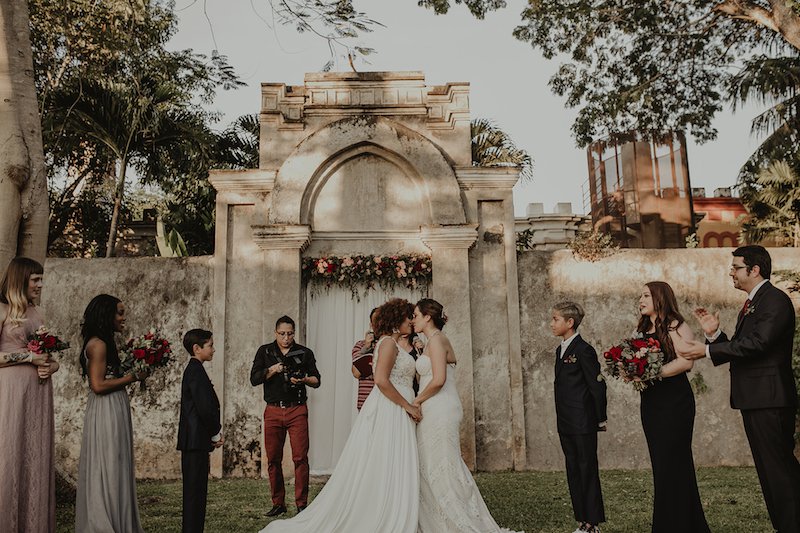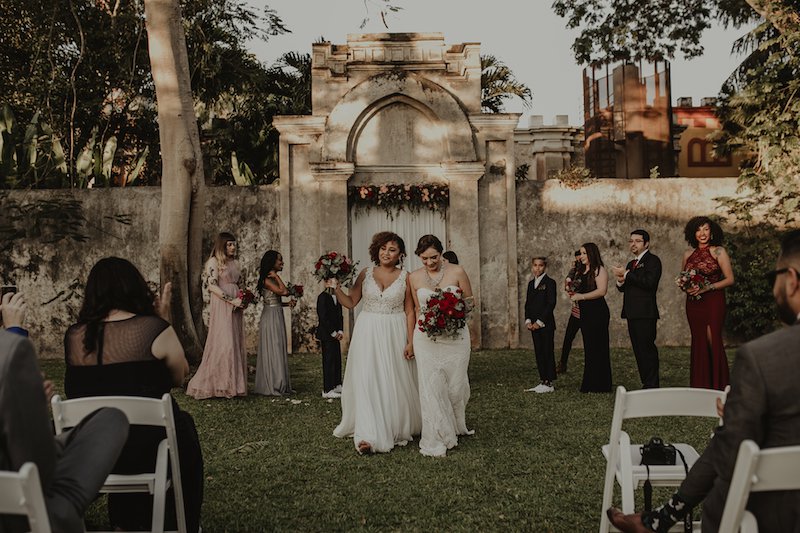 The catering was as spectacular as the rest of the evening. The regional Yucatecan food, cocktails, and large table of sweets and cake were the main focus of attention. To relax the atmosphere, Gina Osorno, a Yucatecan singer and songwriter entertained the guests with jazz and blues.
A perfect combination of flavors and rhythm.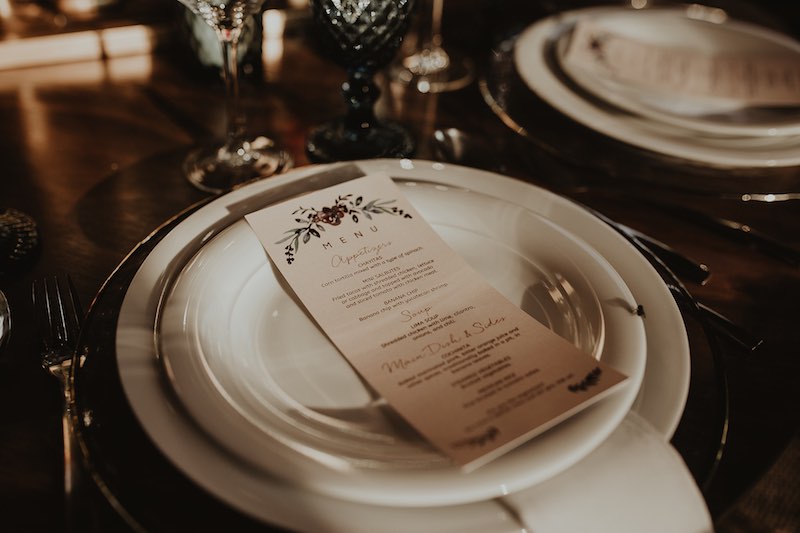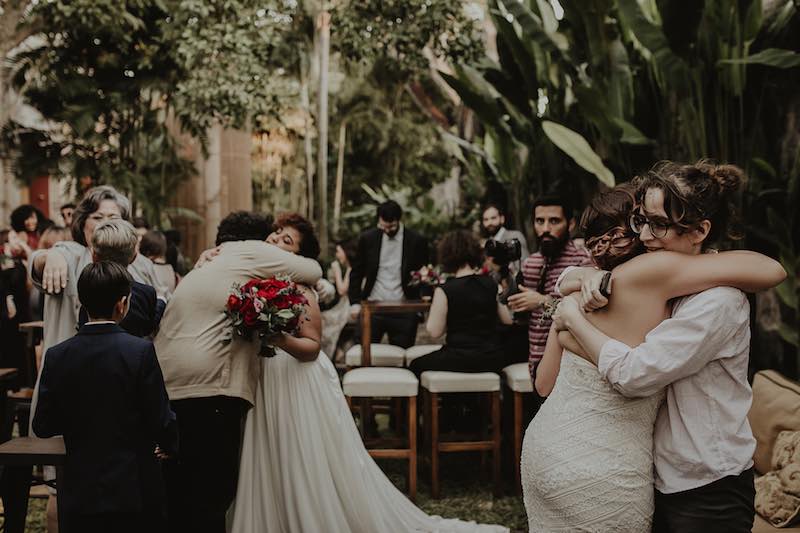 Wedding Party
At the end of the reception the brides opened the dance floor with their first dance. Alongside their children, fireworks, music and lights, they created an unforgettable moment. 
After this moment was over, the dance floor soon turned into a party led by the DJ, who managed to have everyone dancing.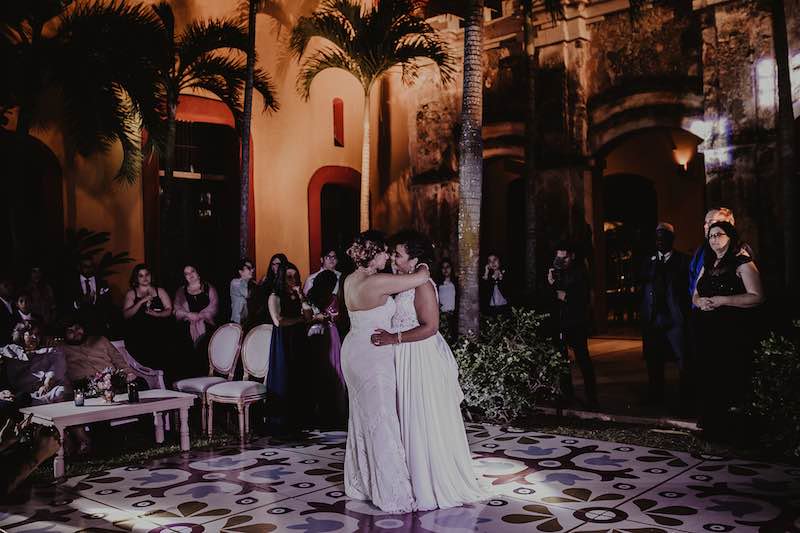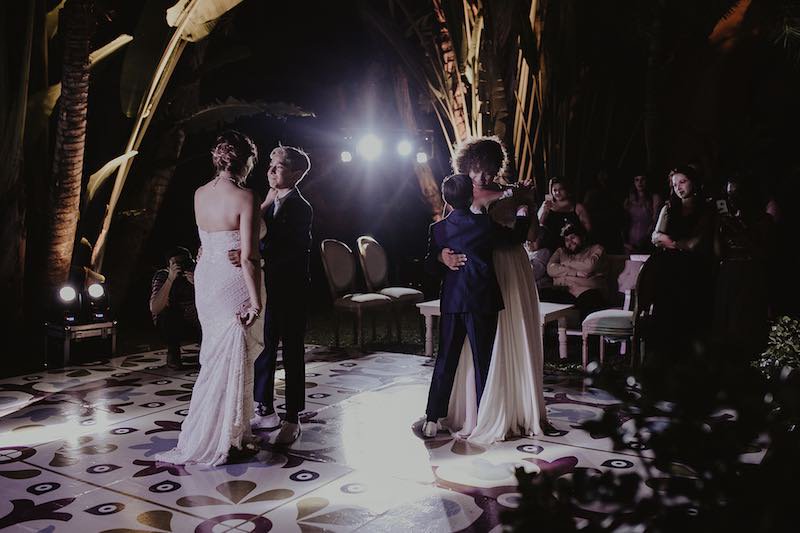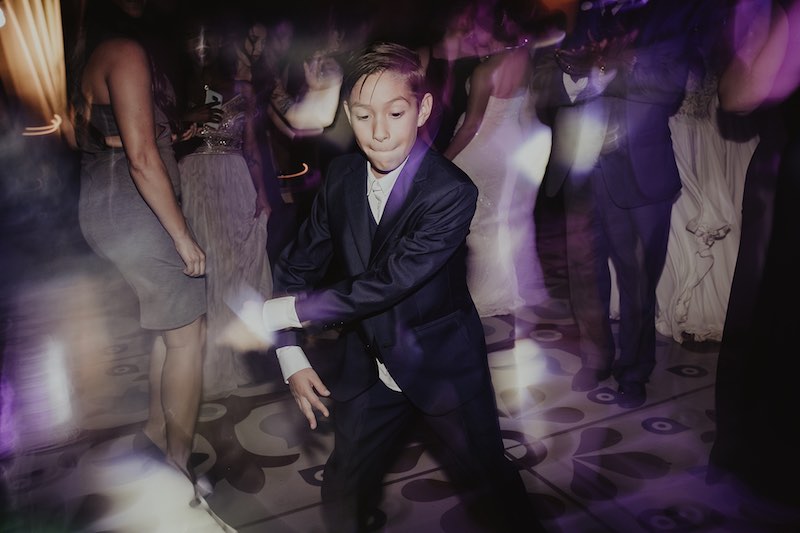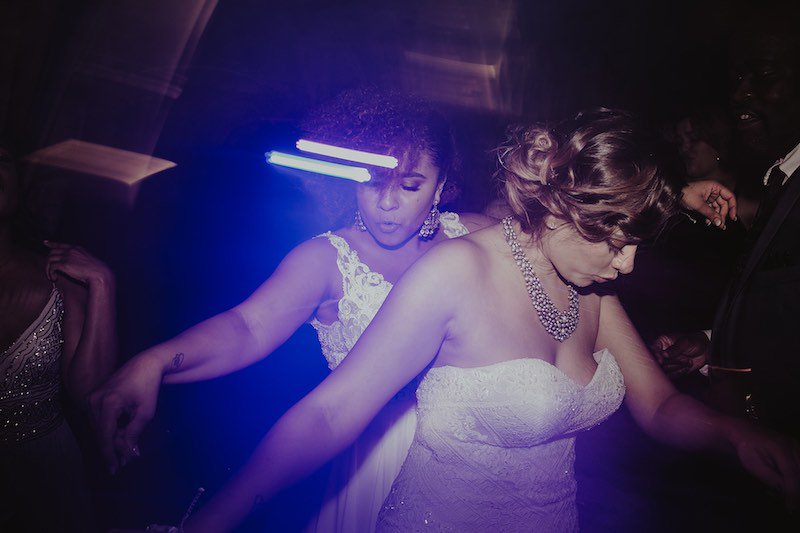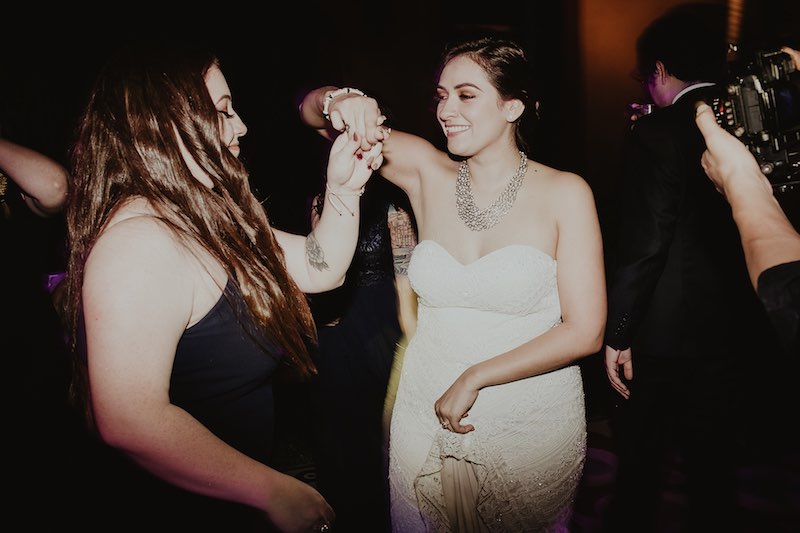 And Happily Ever After… 
The best part came: throwing out the bouquet. As the brides had their own bouquet each one there was a double chance for their guests to catch it and be the next to get married, according to the tradition, of course.
Fun, harmony, laughter, this wedding had it all. Congratulations to the brides for their beautiful wedding!
Do you want to know more about TIPS for your wedding in Yucatan?

We are YUCATANLOVE, Wedding Planners in Mérida

, ask us.
Créditos Fotográficos: @fabriziosimoneen