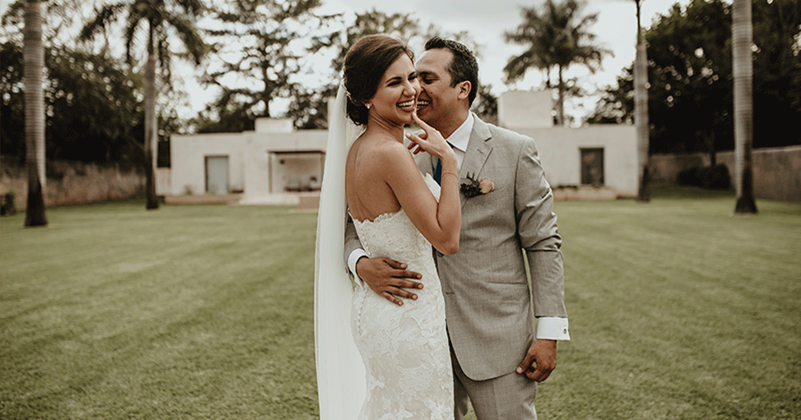 Destination Wedding at Hacienda Sac Chich ✨ Nancy & Néstor
From the north of the country, this couple traveled to Yucatan to celebrate their wedding, choosing Hacienda Sac Chich the ideal location for their special day.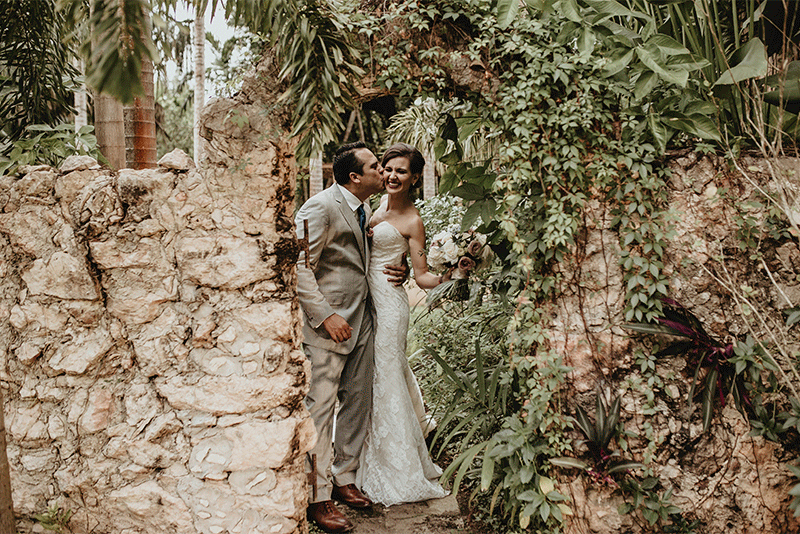 An intimate and relaxing moment for the couple
On the day of the wedding, the couple decided to have their getting ready at different parts of the hacienda. Nancy chose the suite of casa Vieja, where she enjoyed the peace and tranquility of being with herself. Meanwhile, Nestor decided to spend a quiet morning at casa sisal.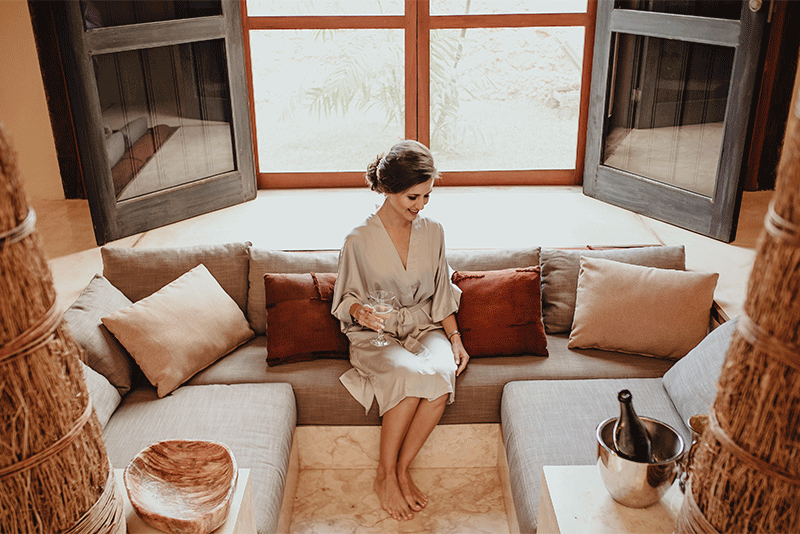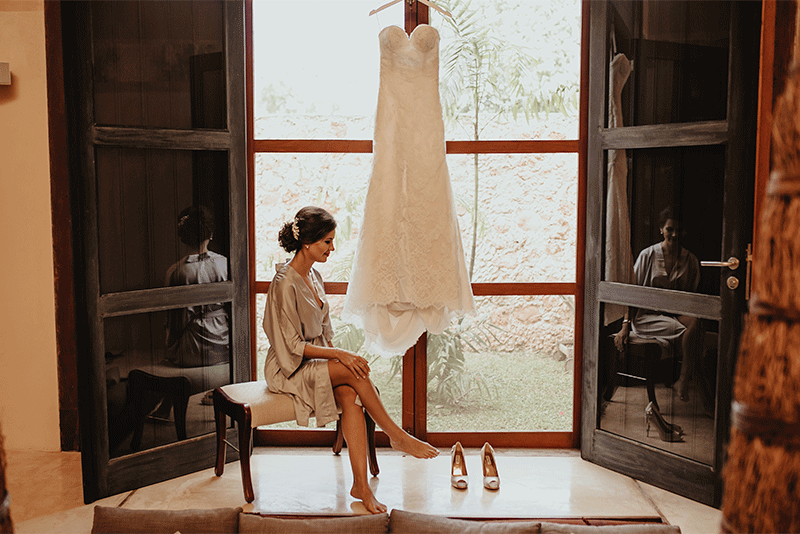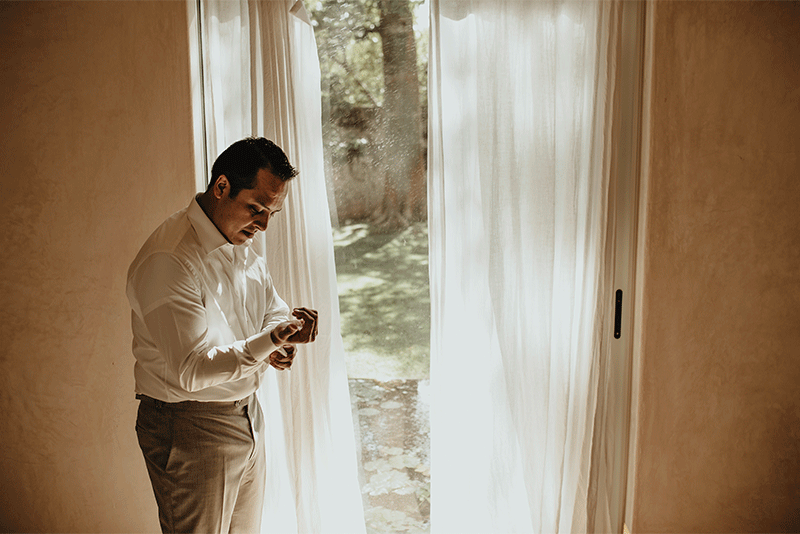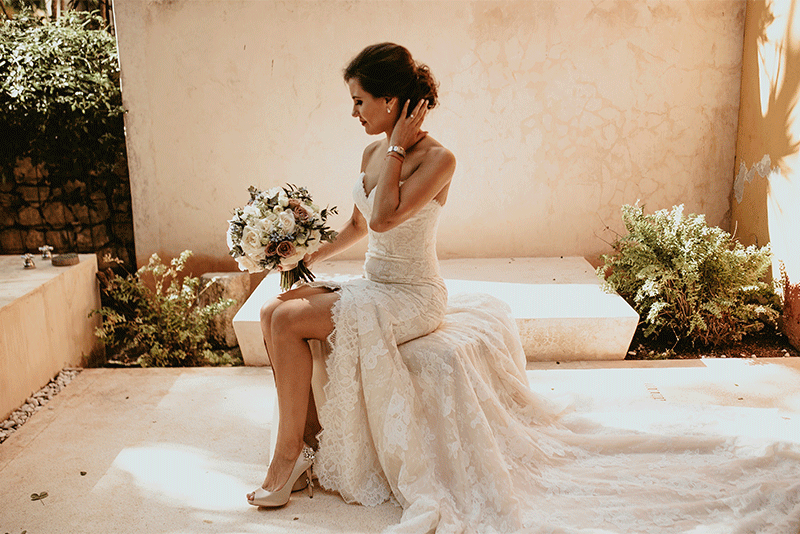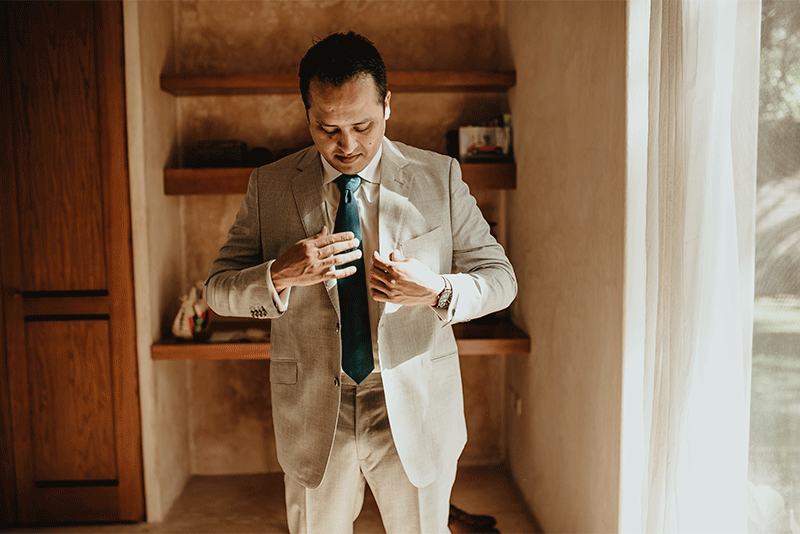 When the bride's hair and makeup were ready her family helped her put on her wedding dress, a lace mermaid cut design that made Nancy look amazing. 
The most awaited first look
The most awaited moment arrived, the first look, which took place in one of the gardens of the hacienda. Nestor could not take his eyes off Nancy when he met her, there were no doubts his future wife looked spectacular. As they shared looks of complicity, love flooded the moment.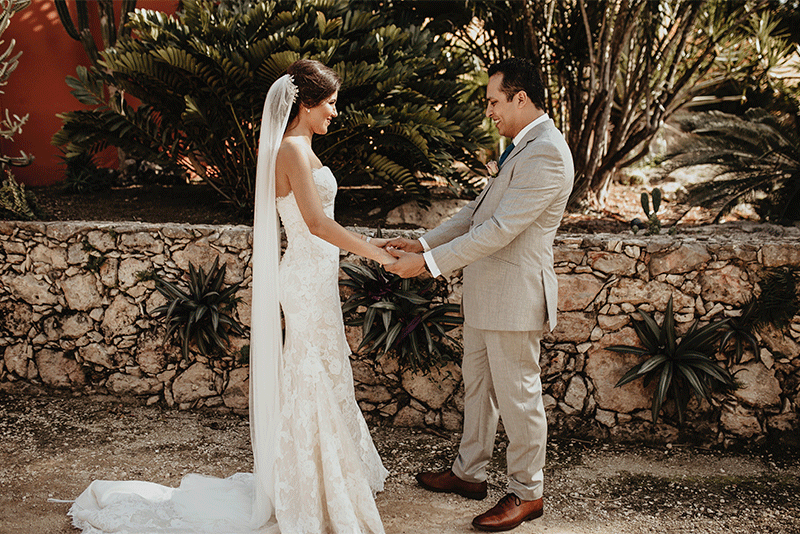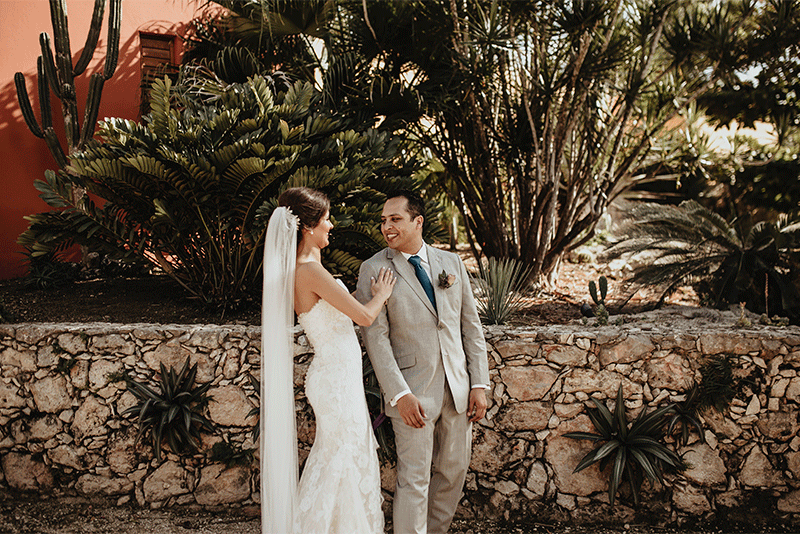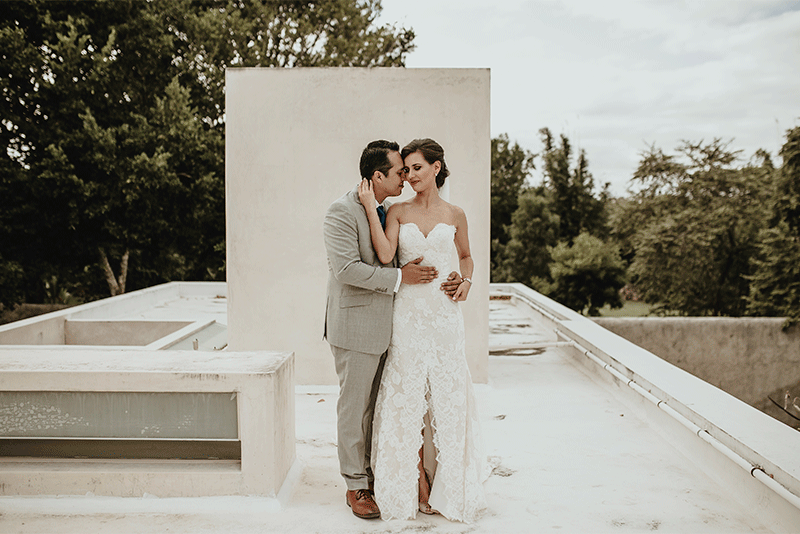 The couple decided to have a photoshoot before the ceremony started, once that was done they headed to the garden where they would celebrate their union. 
The moment of the ceremony = the time of love
The guests began to arrive at the place where the ceremony would be held. Once everyone was ready, Nestor walked hand in hand with his mother to the altar. Behind him, his father entered alongside Nancy's mother, and at the end, the bride arrived hand in hand with her father.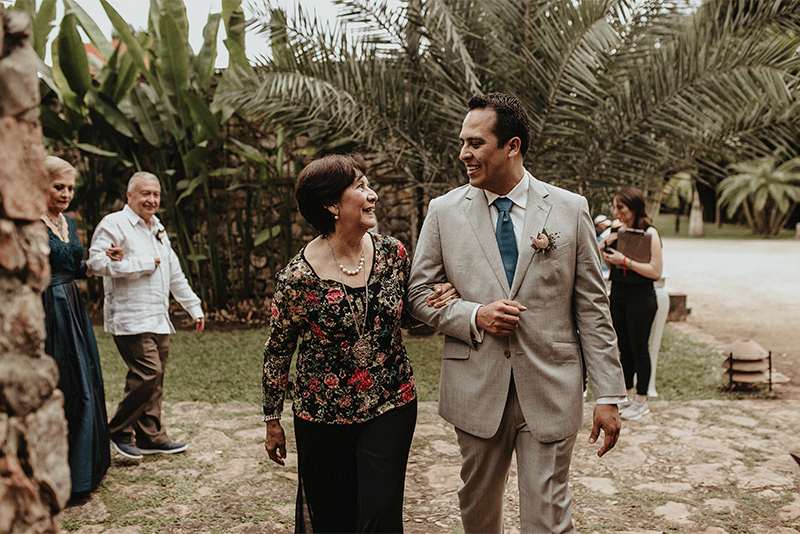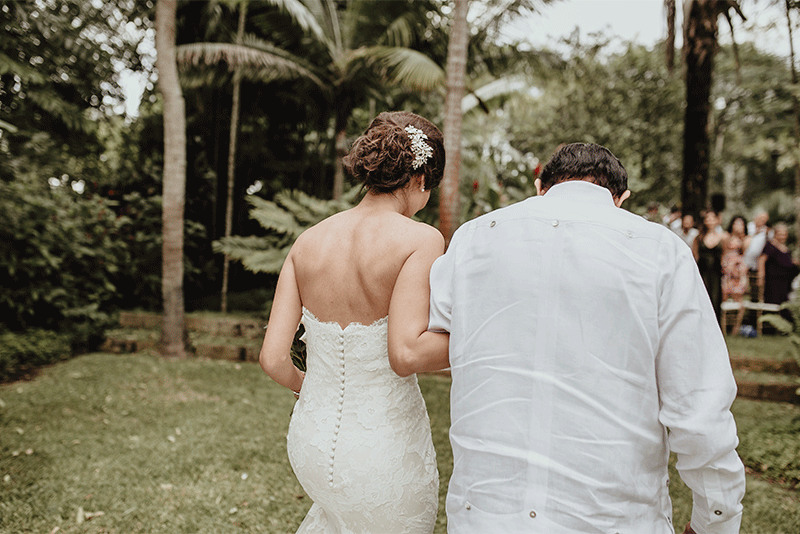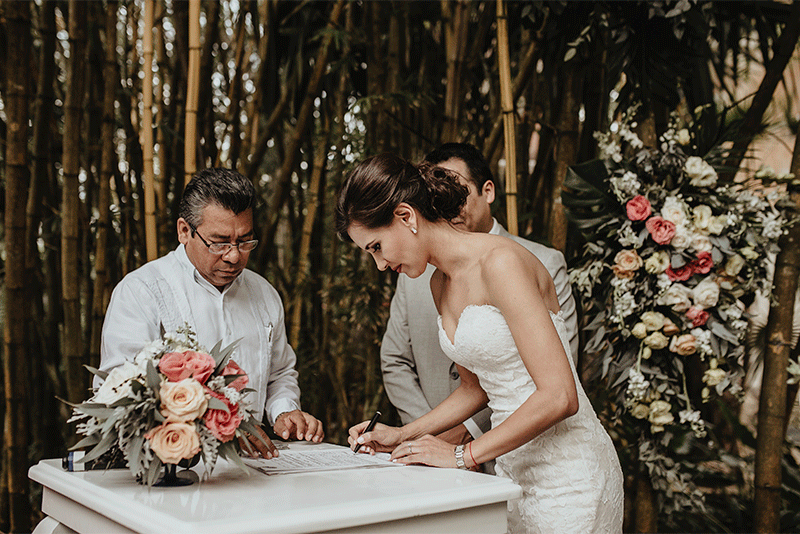 Nancy and Nestor had a beautiful civil ceremony, a brief but very important moment for both of them and their families. At the end of the ceremony, all the guests moved on to the beautiful reception which was elegantly decorated in the style that the bride and groom chose for their wedding.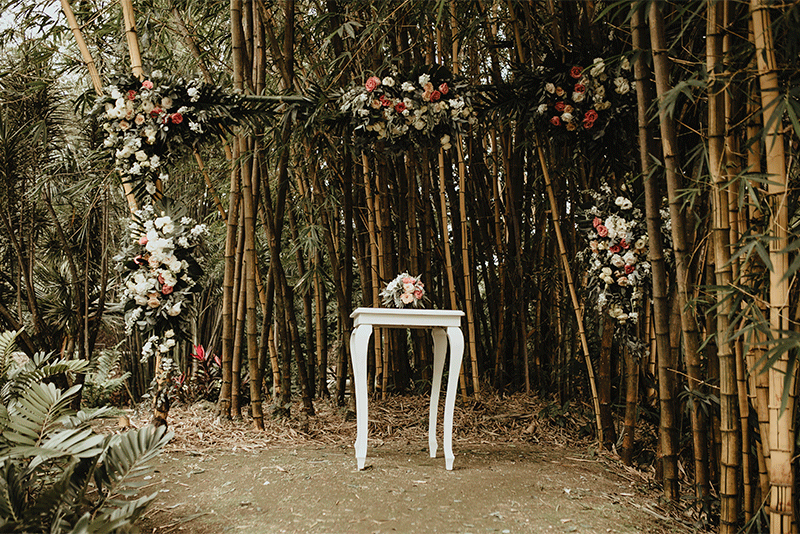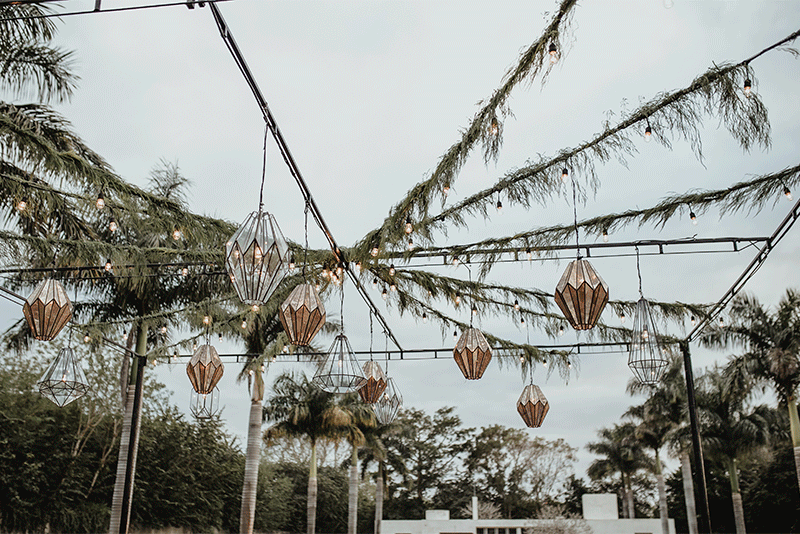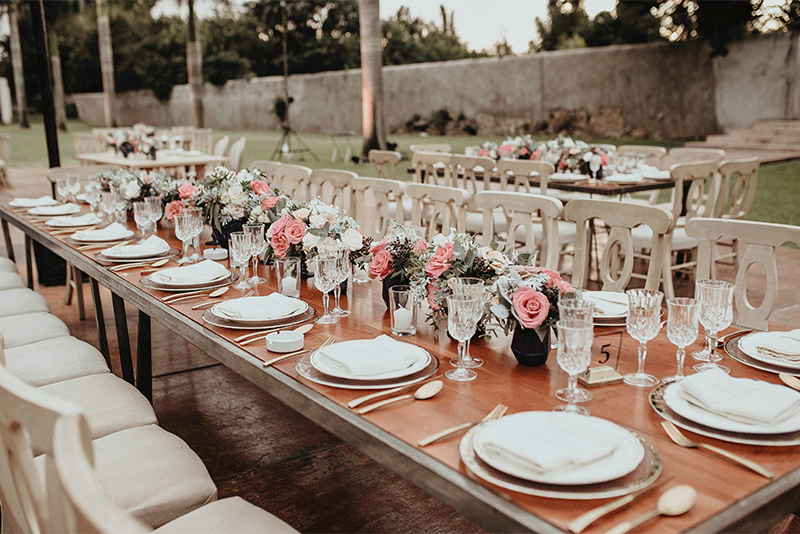 When dinner was over, the bride and groom went to the dance floor to perform their first dance as husband and wife. Once this beautiful moment was over, the guests made their way to the dance floor and enjoyed a party that lasted all night long.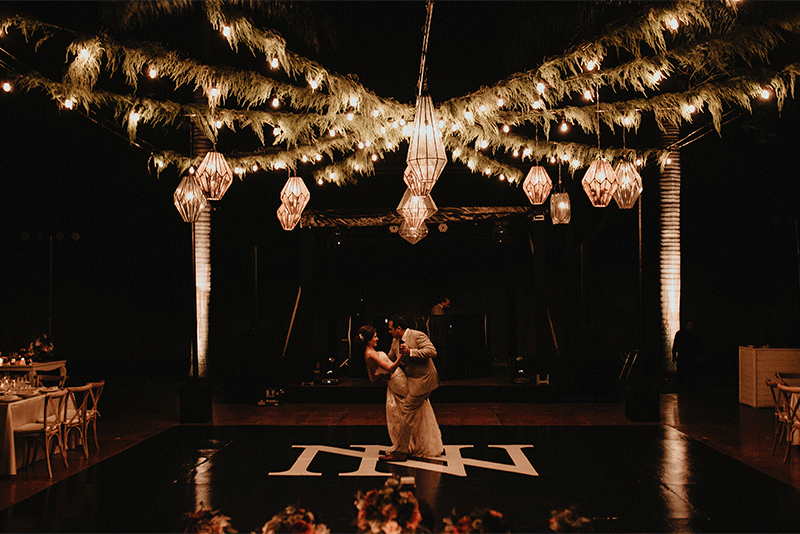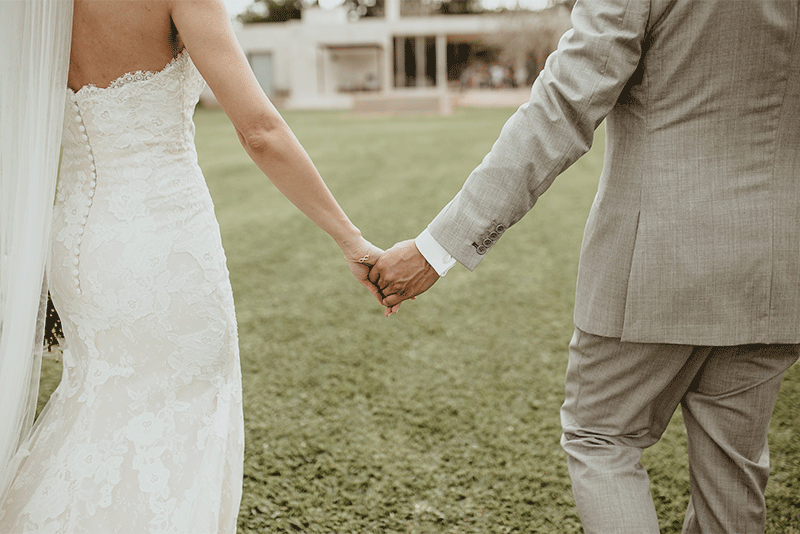 Do you want to know more about TIPS for your wedding in Yucatan?

We are YUCATANLOVE, Wedding Planners in Mérida

, ask us.
Photo credits: @fabriziosimoneen