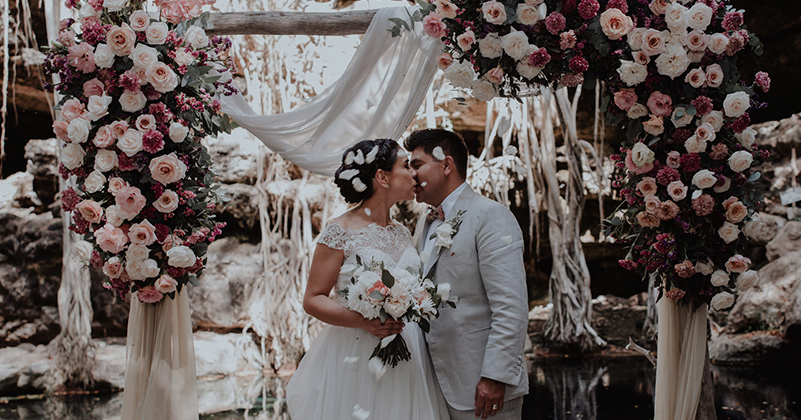 Ceremony at cenote X'batun 🐚 Ale y Carlos
Alejandra and Carlos are a couple living in Toluca, Mexico. After a few years into the marriage, both felt the desire to have a wedding to reaffirm their vows and to share with their family and friends an unforgettable event. 
Carlos wanted to give Ale the surprise of having a unique wedding in a cenote, an idea that she loved and filled her with illusion. Cenote X'batun was chosen by the couple for its majesty and charm. This is an open-type cenote, located about 40 minutes from Merida, with abundant vegetation that allows you to feel in contact with nature.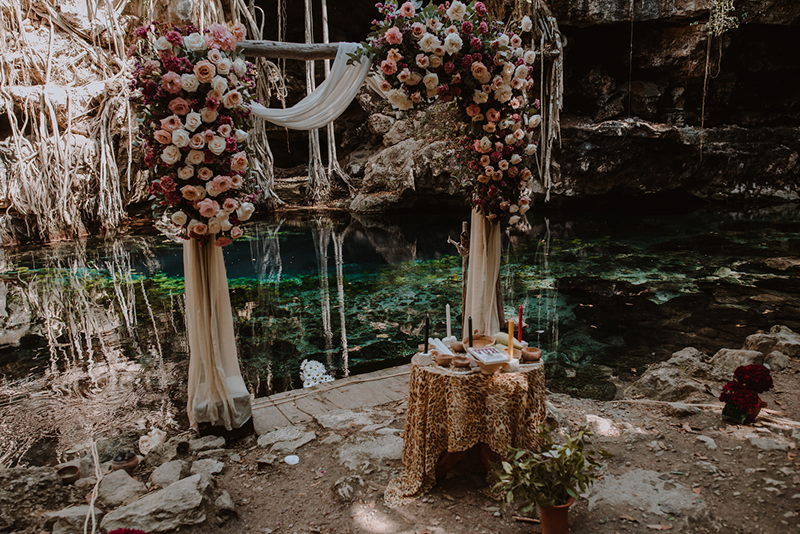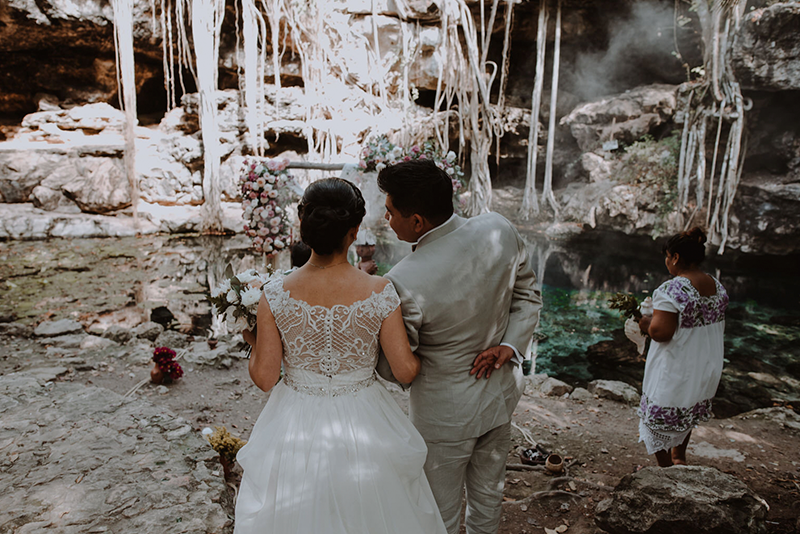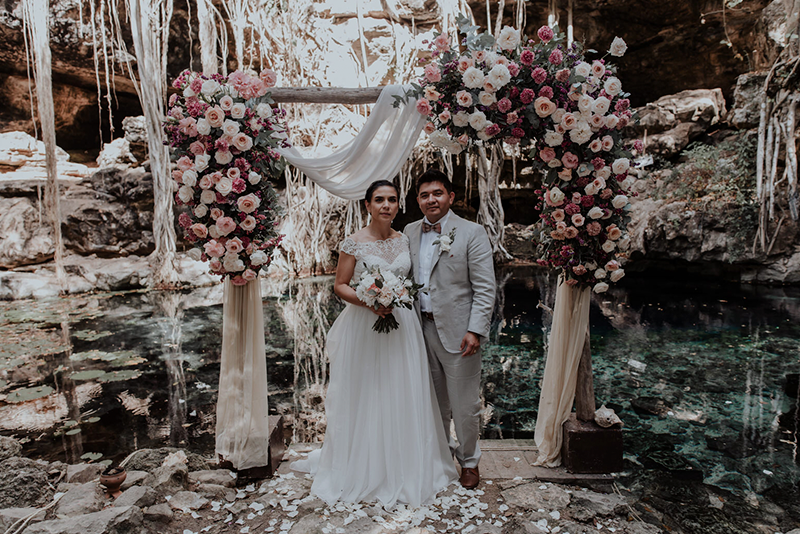 A unique & mystical place
On the day of the wedding, the X'batun cenote was ready to receive the guests, who upon arrival marveled at the beauty of the place and the decoration. A gazebo with roses and fabrics was the central piece for the Mayan ceremony that the couple wanted to perform.
The sacred area for this ceremony was already delimited, and the arriving guests and family members took their places around it. When everyone was in place the ceremonial conch shells began to sound and the Mayan Priest welcomed the couple.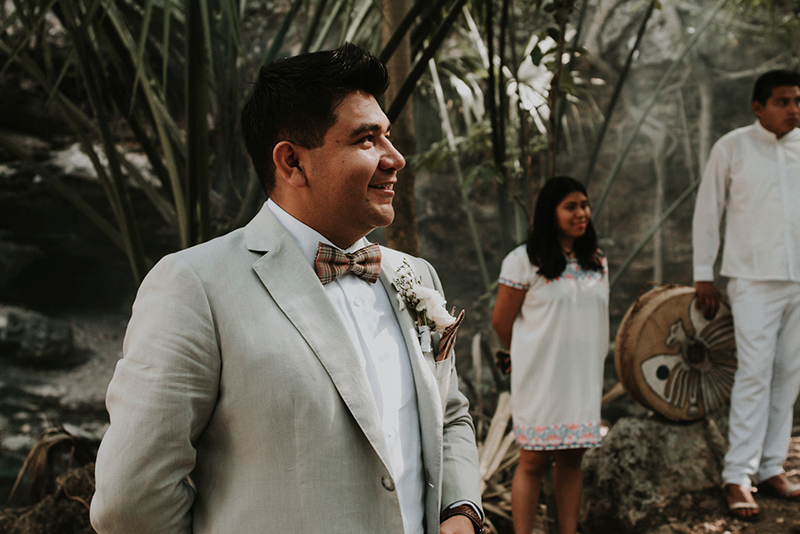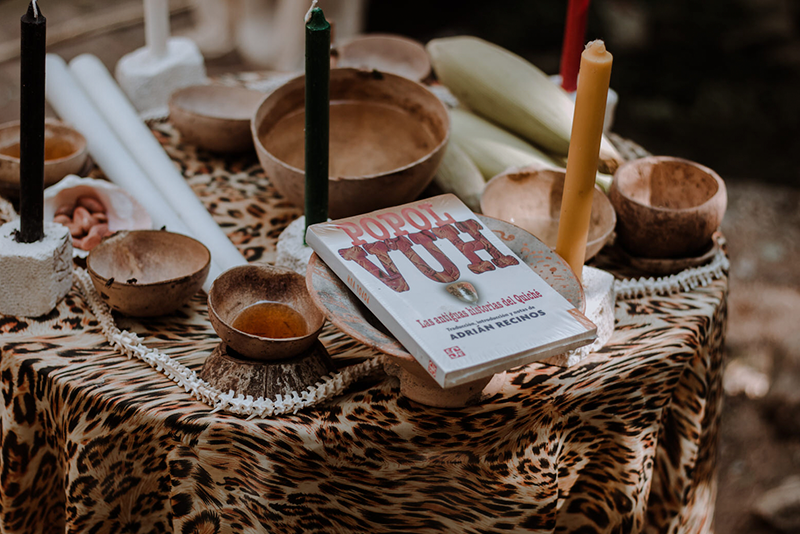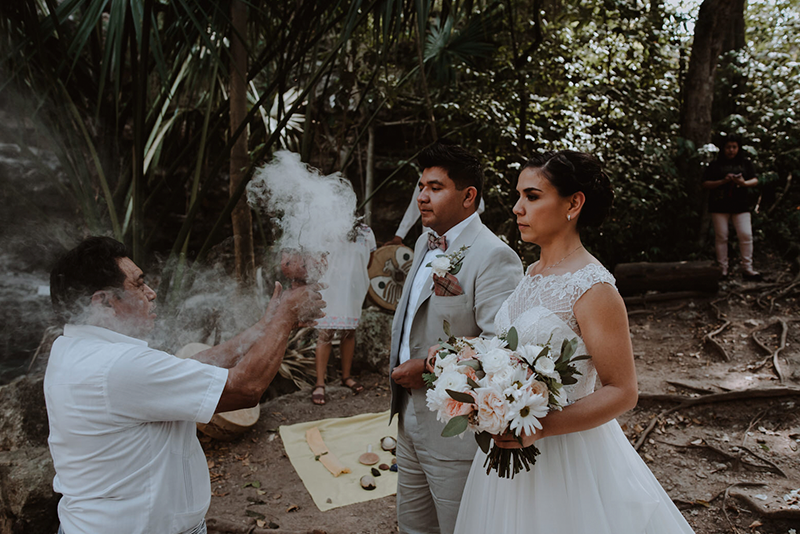 We could see Carlos walking down the path accompanied by his daughter and behind them Carlos' parents. Once he took his place at the altar, Ale and his son began to go down the stairs. 
The path of petals led to Carlos, who was amazed to see his wife in the distance and could not help but smile at her. Despite being married, the illusion of renewing their vows in this magical place filled them with illusion. 
A love blessed by all the gods
When Alejandra arrived at the altar, the Mayan priest gave them the blessing and began the purification to enter the sacred area. Seeking the blessing of the gods of each cardinal point, the priest began the ceremony, incense and words in Mayan dialect attracted the energies to the sacred place.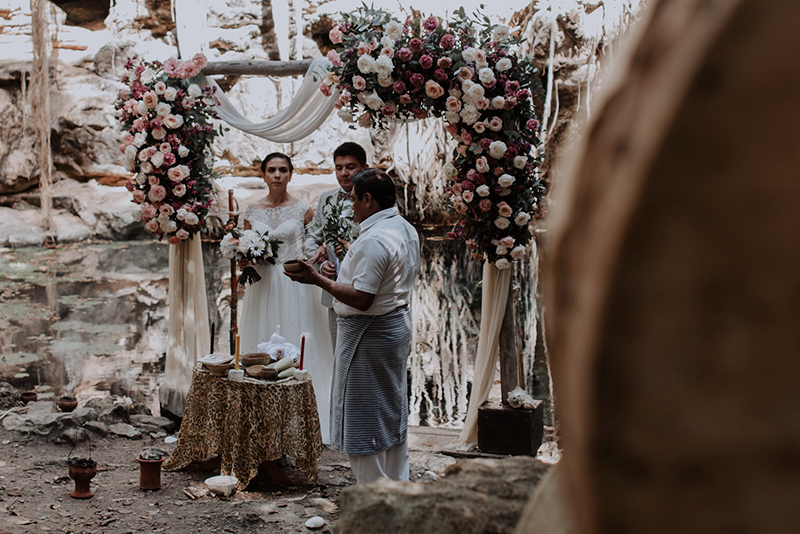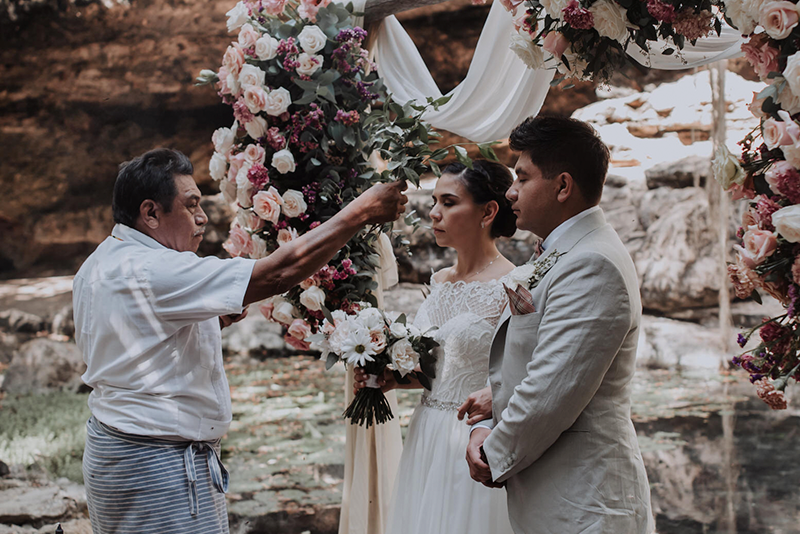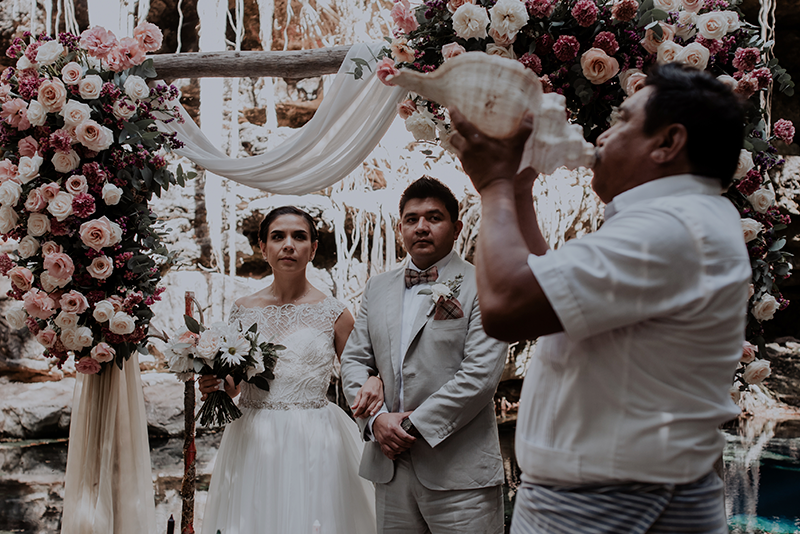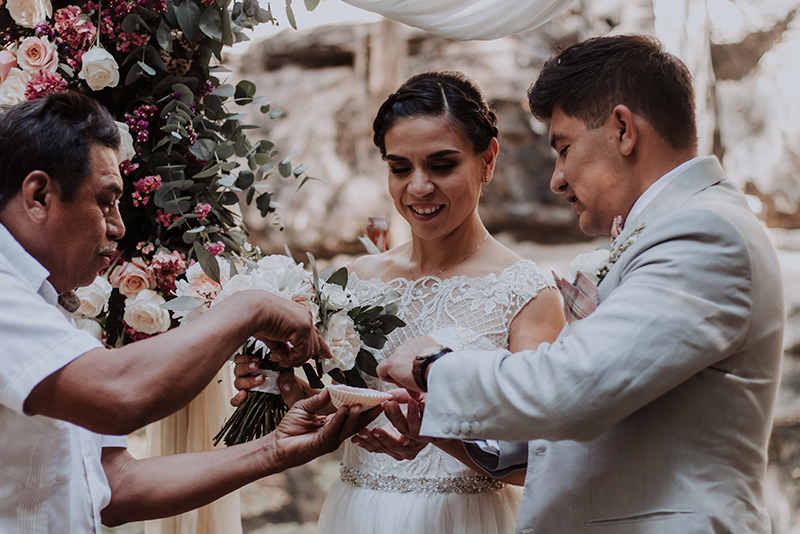 After receiving the blessing of each god, the priest began to explain to the couple what each element on the altar meant. Each element has a meaning that symbolizes the joy and happiness that is desired in marriages. 
Reaffirmation of a promise of love
The children of Ale and Carlos were in charge of the rings. Giving them to the Mayan Priest so he can bless them. Once they were exchanged by the couple the ceremony was closed with a kiss full of love.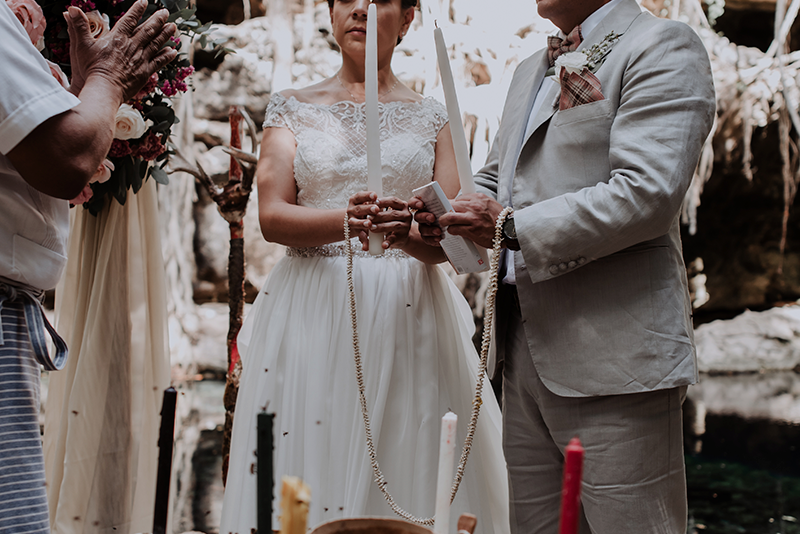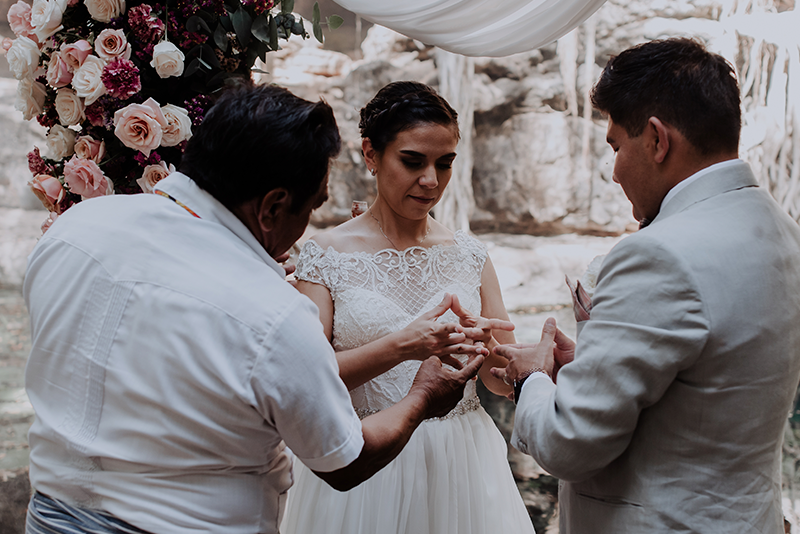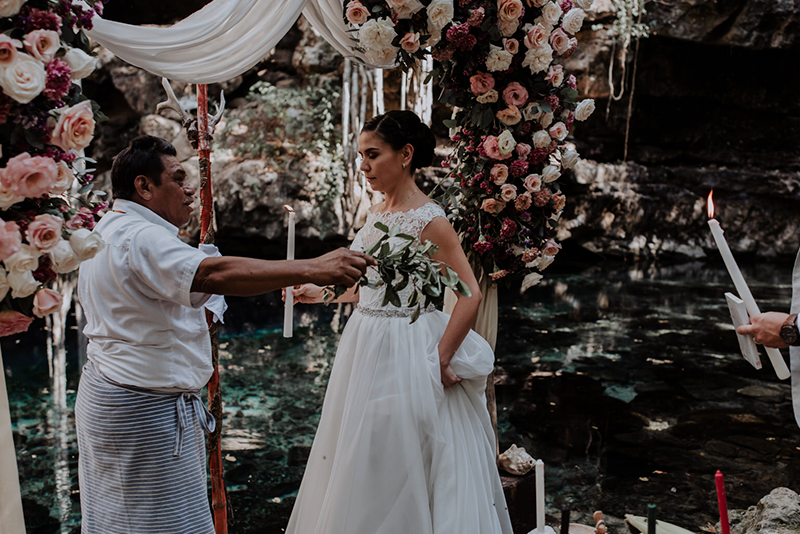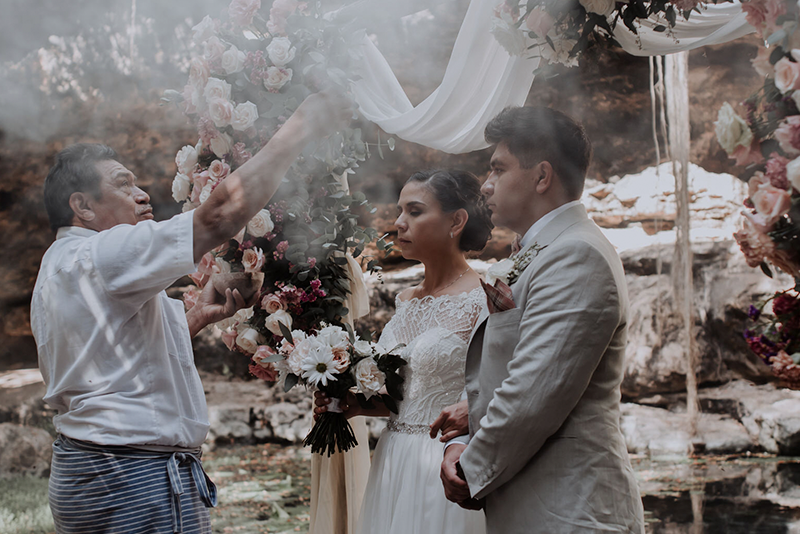 The Mayan conch shells and instruments sounded again announcing the new couple and ending the ceremony, all the guests celebrated the mystical and spiritual union they had just witnessed. 
Do you want to know more about TIPS for your wedding in Yucatan?

We are YUCATANLOVE, Wedding Planners in Mérida

, ask us.
Photo credits: @armandohdzfotografia