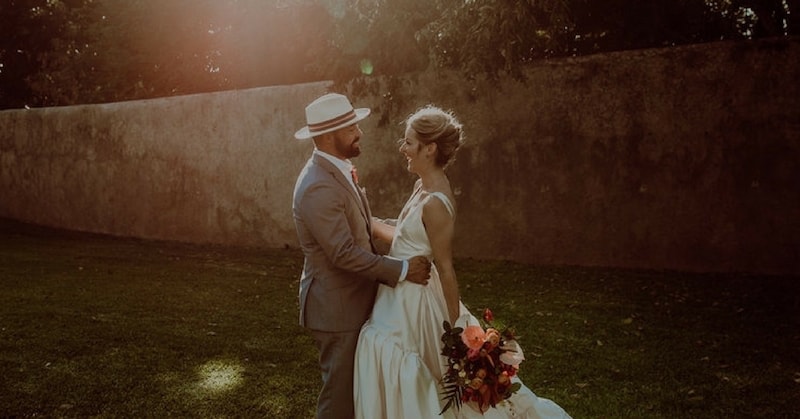 Can you do weddings in Yucatán? We tell you everything about it! 👰
We know that due to the current situation of COVID-19, many couples had to postpone their wedding for the following year. However and as the situation improves, little by little the world has begun to reactivate, allowing us to celebrate that special moment once again.
Here are the protocols to follow to ensure that your wedding in Yucatan is not only emotional but also safe for all your guests.
When can weddings be held in Yucatán?
Due to the current situation of the COVID-19, weddings and social events were once again prohibited in the Yucatan since December 14, 2020. We recommend that you constantly review the state's economic recovery calendar for the reopening of activities:
https://reactivacion.yucatan.gob.mx/index.php
But it's not all bad news… You still have more time to plan that special moment, whether you decide to celebrate your civil wedding on a hacienda or a beach, or even if you want a mystical celebration, like a Mayan wedding in the privacy of a cenote, be sure to follow the hygiene measures for this "new normal".
What are the hygiene measures for weddings in Merida?
These are the basic measures of the health protocol that you must follow for your wedding in Mérida:
Wear masks 

Use social distancing (stay at least 6 feet away from others).

Frequent use of antibacterial gel with 70% alcohol.

Wash your hands with soap and water for at least 20 seconds.
Likewise, if you are in search of the providers that will accompany you during that time keep in mind that they must have the Yucatan Certificate of Good Sanitary Practices, granted by the Secretary of Tourism Development (SEFOTUR).
Example of the Certificate of Good Sanitary Practices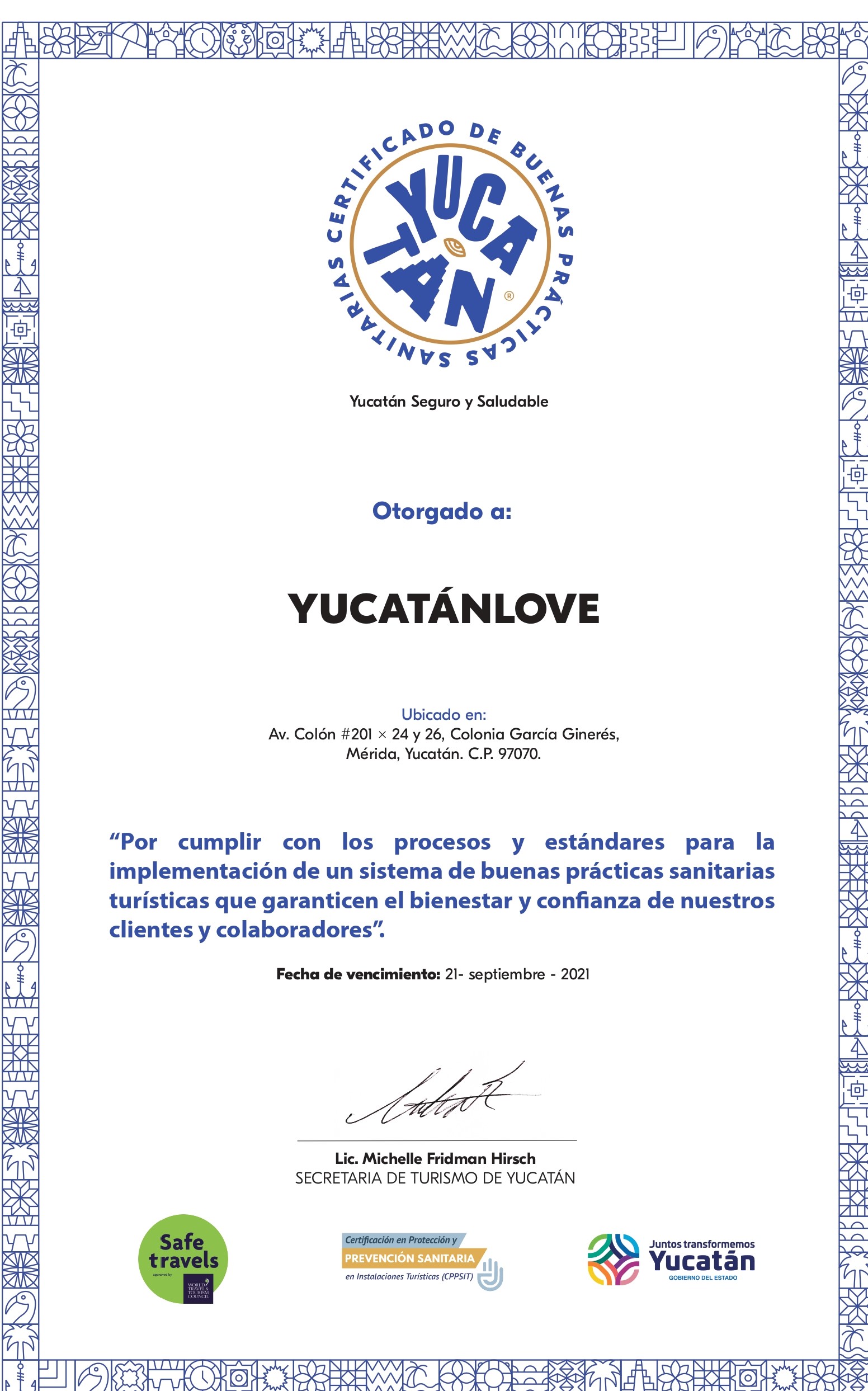 What restrictions are there for my wedding in Yucatan?
In accordance with the guidelines implemented by the Government of the State of Yucatán for the staggering economic reactivation, weddings must follow the following restrictions:
Considerations for closed places in Mérida
The maximum capacity of attendees for closed spaces will be 50 people, as long as it does not exceed 30% of the allowed capacity of the place;

The event will last a maximum of 4 hours;

Live music and dance floor won't be allowed 

Tables in closed spaces will have a distance of 2 meters;

The number of chairs per table will be a maximum of 4 to 6 people.
Considerations for open spaces in Mérida
The maximum capacity of those attending the event for open spaces will be 100 people, as long as it does not exceed 30% of the allowed capacity of the place;

You can have live music, with an exclusive place for the group with a maximum of 6 people

Dance floors will not be allowed.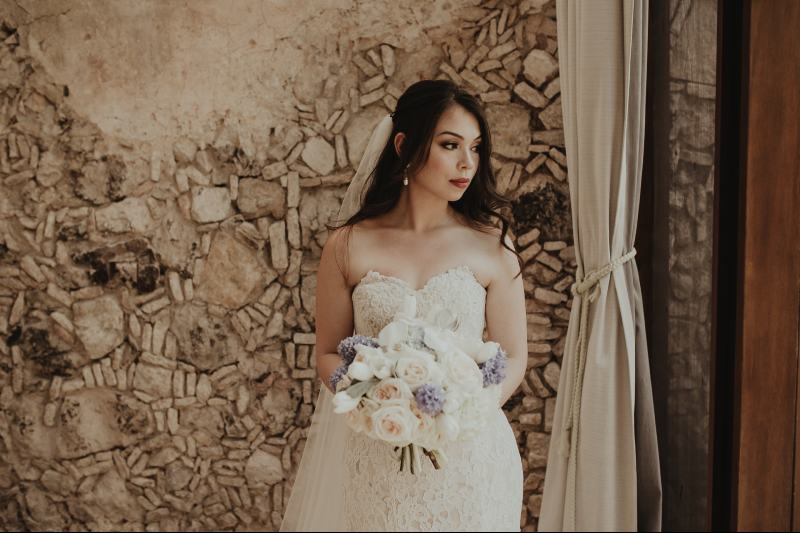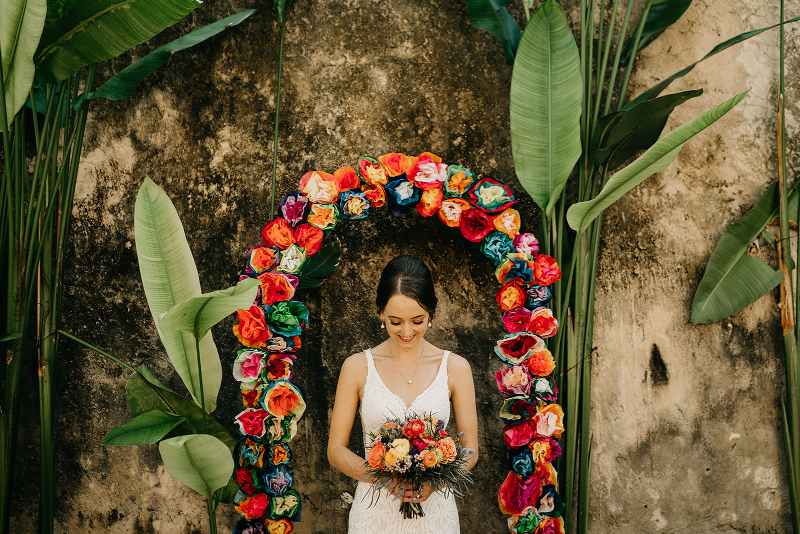 Other guidelines for weddings in Mérida
Access will not be allowed to a person with a temperature equal to or greater than 37.5 ° C;

The venue must be frequently disinfected 

Each attendant must have a replacement mask

The curfew at 11:30 p.m. is mandatory for everyone.

It is recommended to have an event organizer, who can verify the cleaning and disinfection of each place.
Official Protocol for Social Events in Mérida
If you want to consult in detail the guidelines mentioned above, you can enter the following link: 
https://staticreactivacion.yucatan.gob.mx/reactivacion/pdf/YUC_Protocolo_Eventos_Sociales.pdf
Catholic weddings in Mérida. The new normal
Since September all religious services have been resumed, so If you want to celebrate your Catholic wedding in Mérida these are the basic prevention measures and restrictions that must be followed:
The capacity of attendees will be reduced to 30% of the allowed capacity

The greeting of peace is suspended;

The sacred host will be delivered into the hands of the parishioners;

People with a temperature equal to or greater than 37.5ºC will not be allowed to enter.

You can ask your Wedding Planner for advice to help you with the procedures and requirements that each church requests.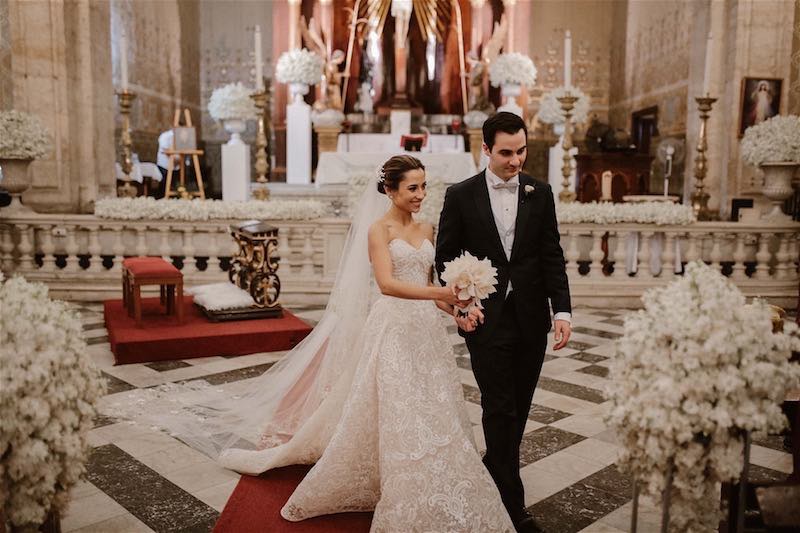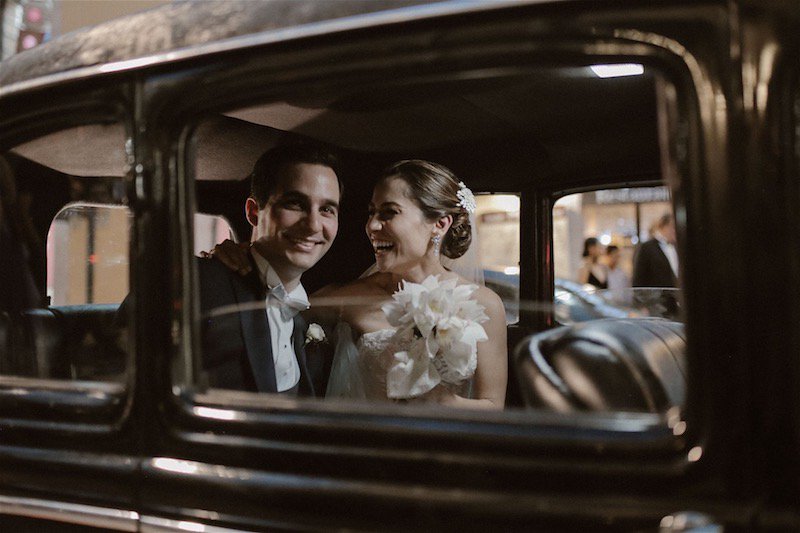 Civil weddings in Mérida in the new normal
With the resumption of social events and Catholic weddings in Mérida, civil ceremonies can now take place. We recommend that you ask your Wedding Planner for help so that she can consult directly with the Civil Registry offices what are the requirements for civil weddings in this new normality.
Or if you wish you can request the assistance of a judge at the place where you will celebrate your wedding, following of course all the precautions for a risk-free celebration.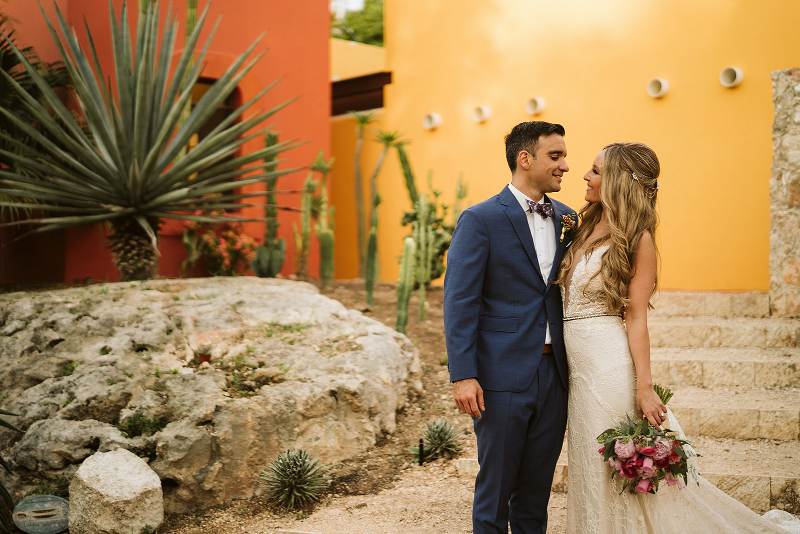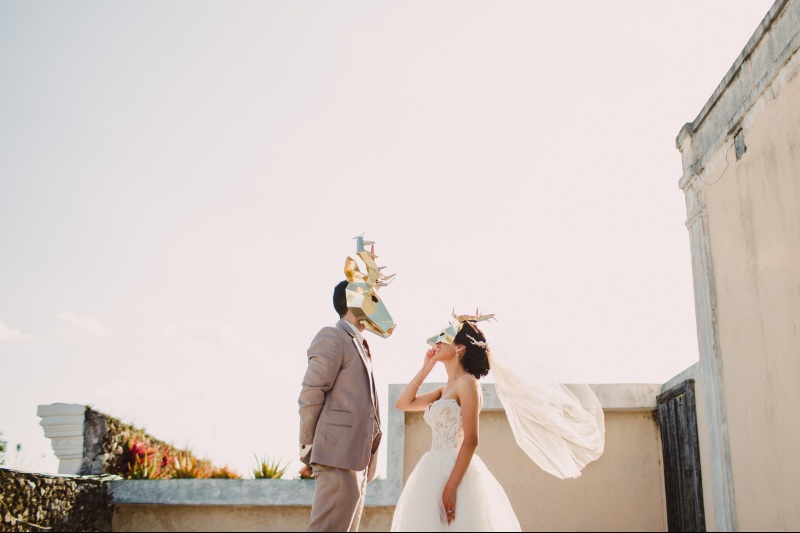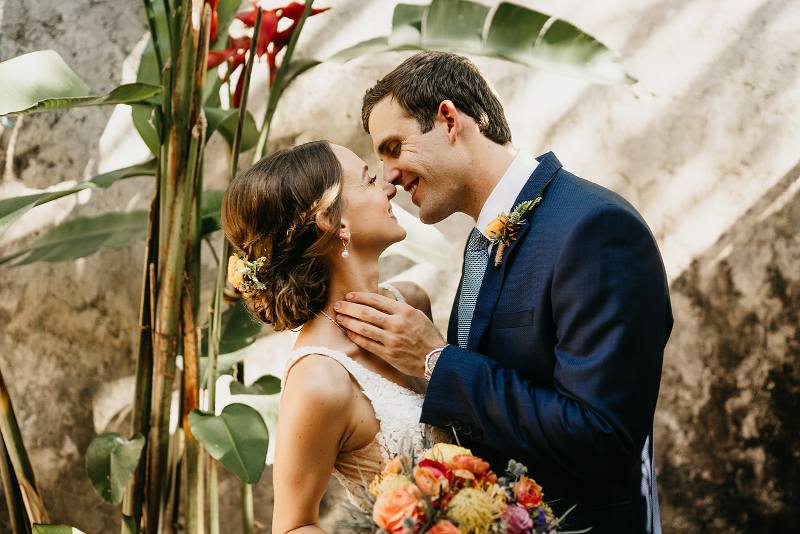 Recommended places for your wedding in Yucatán
If you are starting with the planning of your wedding in Merida, we recommend choosing an outdoor space so that the healthy distance between you and your guests is followed.
You can celebrate your wedding in one of the emblematic Haciendas of Yucatán, such as Sac Chich, Tekik de Regil, or San José Cholul, to frame that moment with extensive gardens and avant-garde and traditional architecture.
Or if you are a more of a daring couple, you can get married in a cenote! One of the most ideal places to celebrate an intimate wedding! Its turquoise blue waters, the variety of fauna and flora found in the place, as well as the mixture of sounds, will be the perfect setting for your wedding.
What will banquets be like at weddings?
According to the official protocols, self-service banquets such as the buffet and the candy table are not allowed, so we recommend a three-course banquet, just make sure that your provider has the certificates we mentioned before to guarantee they are able to handle food with care.
Also, remind your guests that they will not be able to share any utensils among themselves, your banquet is the one that must provide each guest with everything they need and following the sanitation measures.
Don't be discouraged if you can't have a candy table, as you can give your guests individual desserts in sealed packages.
Love is NOT canceled
By following the security protocols and taking the necessary precautions to protect each of the guests, as well as you and your partner, your wedding will be an unforgettable moment.
We are sure that your Wedding Planner and your trusted suppliers are trained to creatively adapt the planning of your wedding in Yucatan. We are on the right track and very soon we will meet again … you just need to continue getting ready so that together we can celebrate the wedding you have always dreamed of.
Do you want to know more about TIPS for your wedding in Yucatan?

We are YUCATANLOVE, Wedding Planners in Mérida

, ask us.
Photo credits: @tamarauribeportraits @fabriziosimoneen @kapephotography@meraki.wedding @anielafotografia