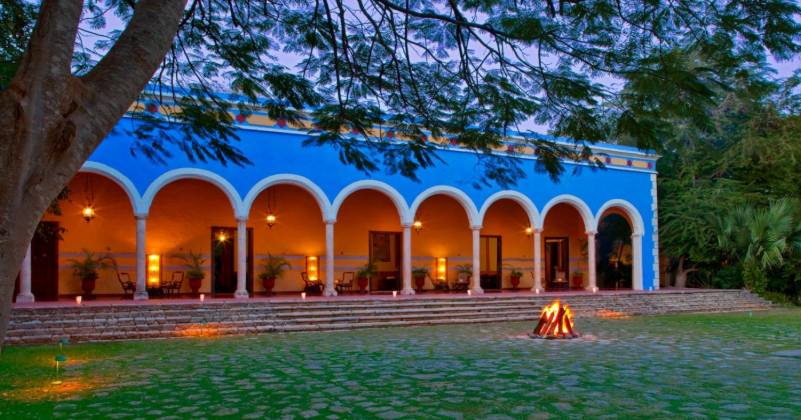 Best Haciendas in Mexico for Catholic wedding 💒💍
We know that for you it is very important to have a Catholic wedding, but marriage is a very important sacrament that cannot be performed anywhere; for a marriage to be valid, the place must have a consecrated chapel and not all the Haciendas have it. Didn't you know? Don't worry, we share these three options of Haciendas for Catholic weddings.
3 Haciendas for your Catholic dream wedding in Yucatan:

Hacienda Santa Rosa:
Santa Rosa is a Hacienda located in the town of Maxcanú which is accessed by the federal highway of Merida. It has a consecrated chapel located a few meters away from the hacienda, one of the best options of Haciendas for the catholic wedding.
The Hacienda offers unique architecture and beautiful gardens that will make you fall in love. Moreover, it was restored with the most delicate taste, maintaining its natural atmosphere. With 11 exclusive rooms adorned with hand-carved wooden furniture, it immerses you in Mexican culture. You will enjoy all the necessary comforts and, importantly, it is one of the three options of Haciendas for a Catholic wedding. Enjoy your stay to the fullest.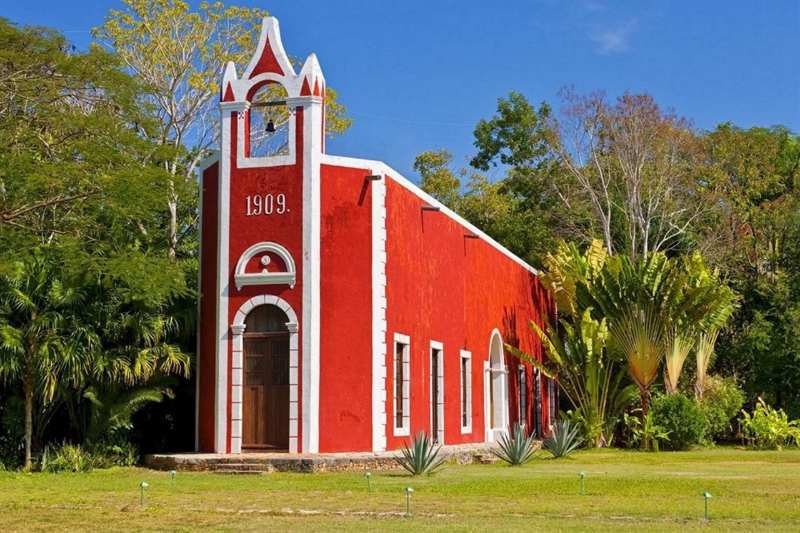 Hacienda Temozón: 
As we enter the Yucatan Peninsula, we find a world of incomparable natural beauty. On the road from Merida to Uxmal is the town of Temozón Sur, which in the nineteenth century was home to a large henequen Hacienda. The place has walls of an intense red and a turquoise blue pool; it offers an impressive scenery to rest and history as well as access to cenotes, caves and an enormous variety of flora and fauna.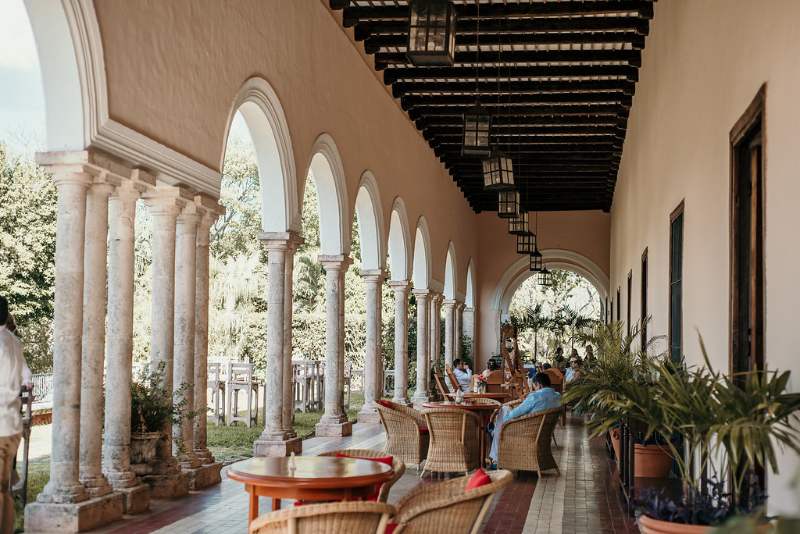 Its 28 rooms and suites are a journey through the splendor of different eras, showing us an ethnic luxury, native to Mexico in combination with the Spanish heritage that came to the area. The architecture of the place is a fascinating mixture of European luxury and local traditions. The Mayas believed that high altitude symbolized power, an element that prominently manifests at Hacienda Temozón. One of our options for Haciendas for a catholic weddings.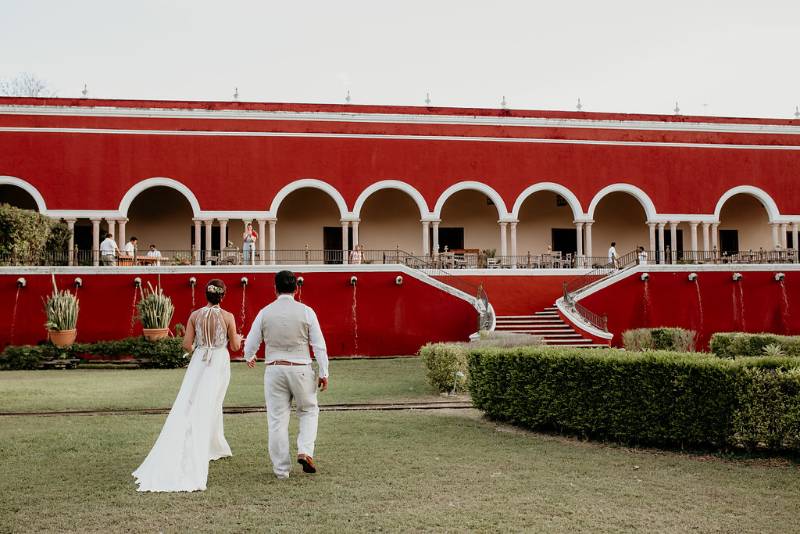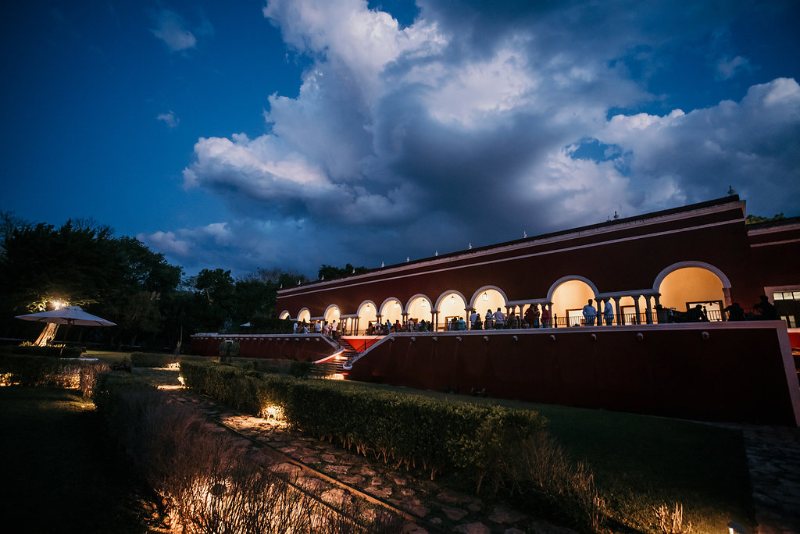 The hacienda's exquisite details and attentive services make visitors feel at home, yet enjoy a five-star hotel's atmosphere of exclusivity.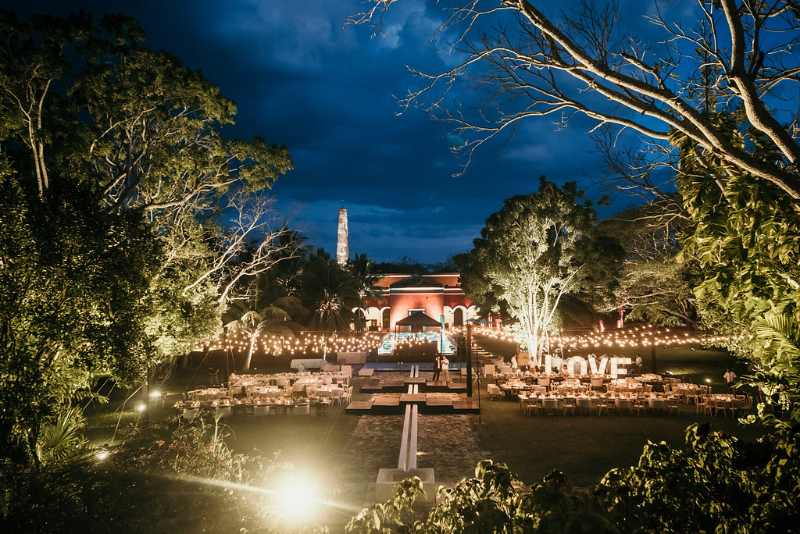 Hacienda Sotuta de Peón:
Hacienda Sotuta de Peón offers large green gardens, terraces, and a refreshing outdoor swimming pool to escape the intense peninsula sun. It is the perfect setting to share such a special day with your guests.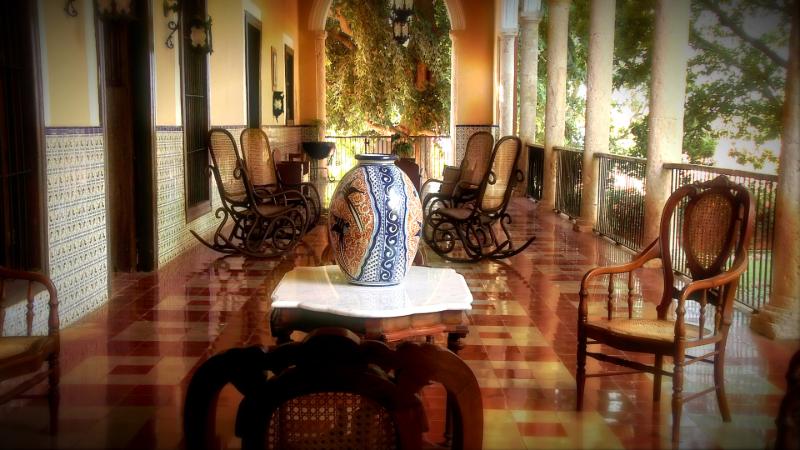 The 30 cozy rooms are super spacious, fresh and equipped with a variety of quality services. All of them have typical hammocks and terraces to rest and contemplate the landscape. Visiting its facilities is an extraordinary experience where beauty, comfort, and adventure intertwine, taking you on a journey through the glorious peninsular past.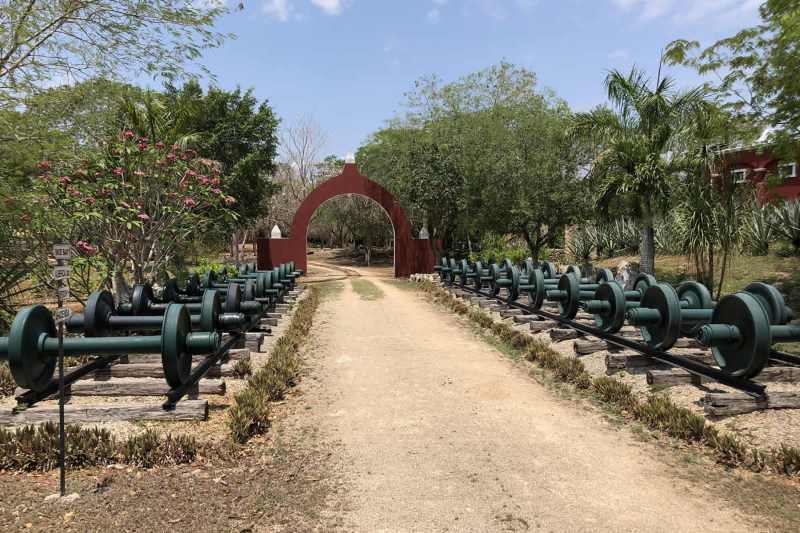 The Main House tour displays the splendor of Hacienda families, with wide corridors, antique furniture, paintings, chandeliers, and refined decor.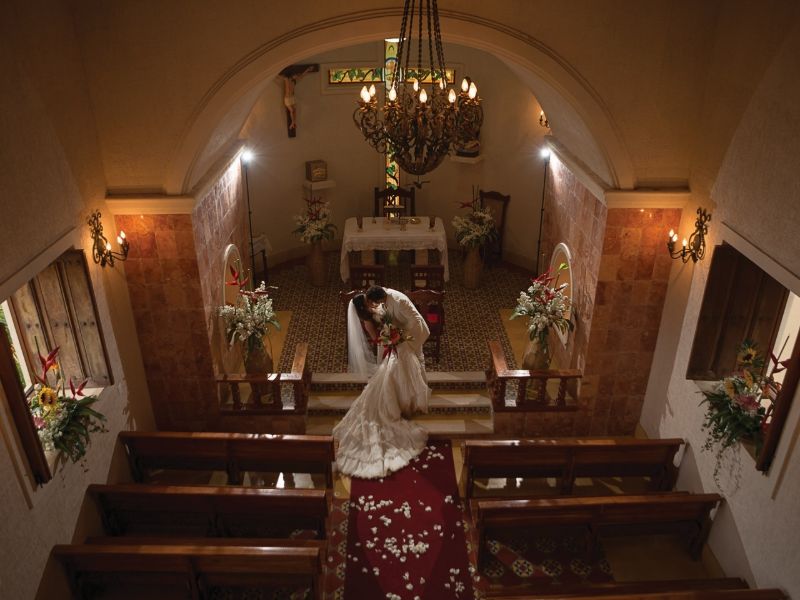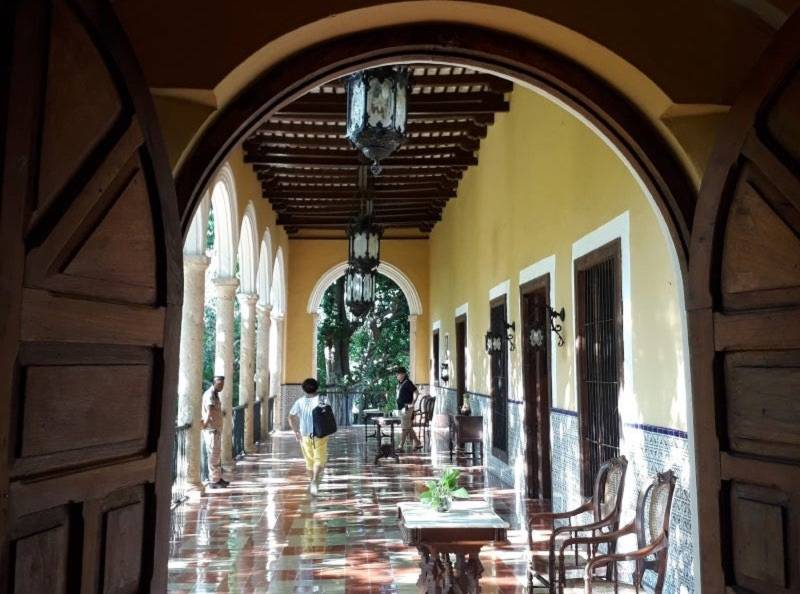 Photo credits:@cuartoazulwedding  www.haciendaviva.com  Hacienda Santa Rosa
Do you want to know more about TIPS for your wedding in Yucatan?
We are YUCATANLOVE, Wedding Planners in Mérida, ask us.